The Focus on Communications Workshop held on June 19 at the 2014 American Nuclear Society Annual Meeting posed the question: "What will it take to move nuclear energy forward?" Mimi Limbach of the Potomac Communications Group covered some very interesting poll data and facilitated a conversation on how to move nuclear energy forward through effective communication.
According to a recent poll by Bisconti Research, Inc., the percentage of the U.S. public in favor of nuclear energy dropped from 69 percent to 63 percent in the past year. This drop may have occurred because nuclear energy has not been a part of the national conversation. In order to address this, Limbach urges outreach efforts that target those who are undecided about nuclear energy. About 56 percent of women and 41 percent of men are in this undecided category. The polls also show that people care about reliable electricity, affordable electricity, and clean air-these are messages that resonate when reaching out to the public.
Limbach says, "It's time to get nuclear back in the conversation," and the following are examples of good messages to do this:
Investments in new nuclear plants mean good-paying jobs.

Investments in nuclear science mean increased U.S. competitiveness.

Electricity from nuclear energy powers our economy and lives.

When gas lines and coal piles are frozen, nuclear energy reliably and efficiently produces electricity night and day.

Nuclear energy is clean air energy.
In addition to making outreach message-focused, Limbach also states that communications should be kept simple and to the point. Use plain English and don't use jargon. For example, people do not understand radiation units. Even "passive safety" can be confusing because it implies that nothing happens to a reactor after an accident-rather, explain that safety systems are powered by natural forces, and consider replacing the term with "natural safety."
Memes and infographics have become powerful tools for spreading information (good or bad) on the Internet. When illustrating technical topics, such as radiation and nuclear energy, simple and cool-colored graphics work best. They should be engaging, fun, and easy to read. PopAtomic Studios and the Nuclear Literacy Project have great graphics for anyone to use on social media and other communication platforms, such as: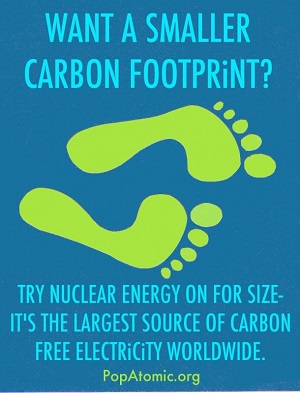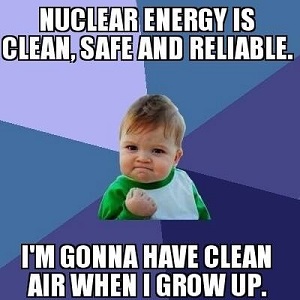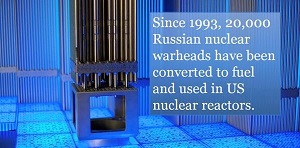 The new Clean Power Plan rule proposed by the U.S. Environmental Protection Agency gives us a chance to get nuclear energy back in the conversation on the state and federal levels. Our messages should be focused on how keeping current nuclear power plants running, and building new ones, can help states meet clean energy goals. Nuclear power plants create jobs and reliable electricity while keeping our air clean. Having a robust domestic nuclear energy program also helps the United States stay at the forefront of the growing international nuclear energy industry and the international nonproliferation regime.
__________________

Lenka Kollar is the Owner & Editor of Nuclear Undone, a blog and consulting company focusing on educating the public about nuclear energy and nonproliferation issues. She is an active ANS member, serving as Secretary of the Nuclear Nonproliferation Technical Group and member of the Professional Women in ANS Committee. Connect with Lenka on LinkedIn and Twitter.