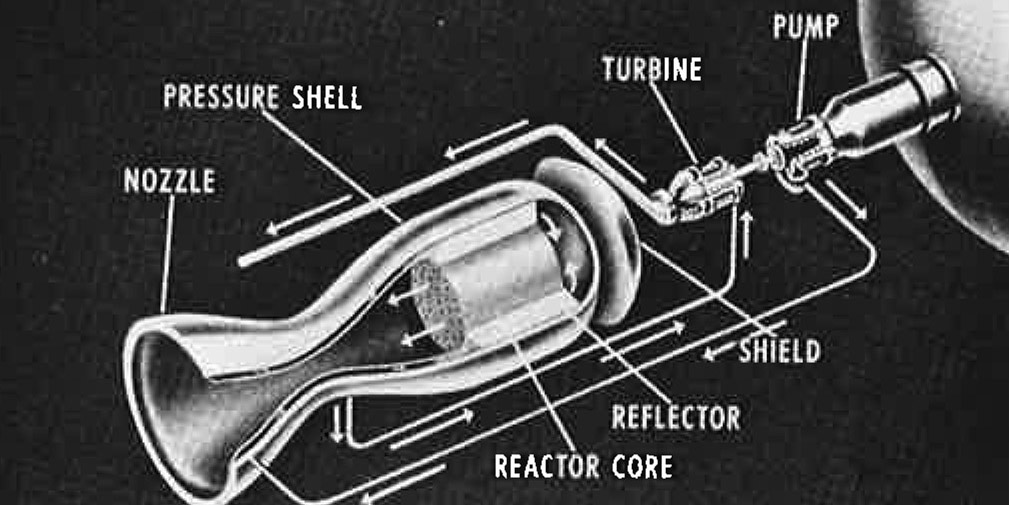 It's Thursday, meaning it's time to dig through the Nuclear News archives for another #ThrowbackThursday post. Today's story goes back 60 years to the January 1963 issue of NN and the cover story "Review of Rover: A nuclear rocket" (p. 9), which reviews the first phase of the nuclear rocket program from Los Alamos National Laboratory.
Some quick digging online uncovers a lot of information about Project Rover, most notably, a short 20-minute film on the LANL YouTube page that reviews the project (Historic 1960s Film Describes Project Rover). The description of the video notes that the project was active from 1955 to 1973 and led to the design of multiple reactors suitable for testing, including Pewee 1, and that NASA has a modern nuclear thermal propulsion project based on the Pewee design. So it seems fitting to revisit Project Rover, given that there is today a lot of renewed interest in nuclear propulsion for space exploration.
The opening line from the January 1963 article seems to ring true today— "Provided the U. S. continues her space efforts, nuclear-powered rockets are inevitable"—although that probably didn't seem likely to the nuclear community after the country's attention shifted from the Space Race to the Vietnam War in the early 1970s when Project Rover was canceled. The introduction to the article lays out the argument for a nuclear-powered rocket and provides a review of the program since its launch in 1955.
The full article as it appeared in 1963 is reprinted below, but don't forget, all ANS members have full access to the Nuclear News archives that has decades of great content about all topics on nuclear science and technology. Happy reading!