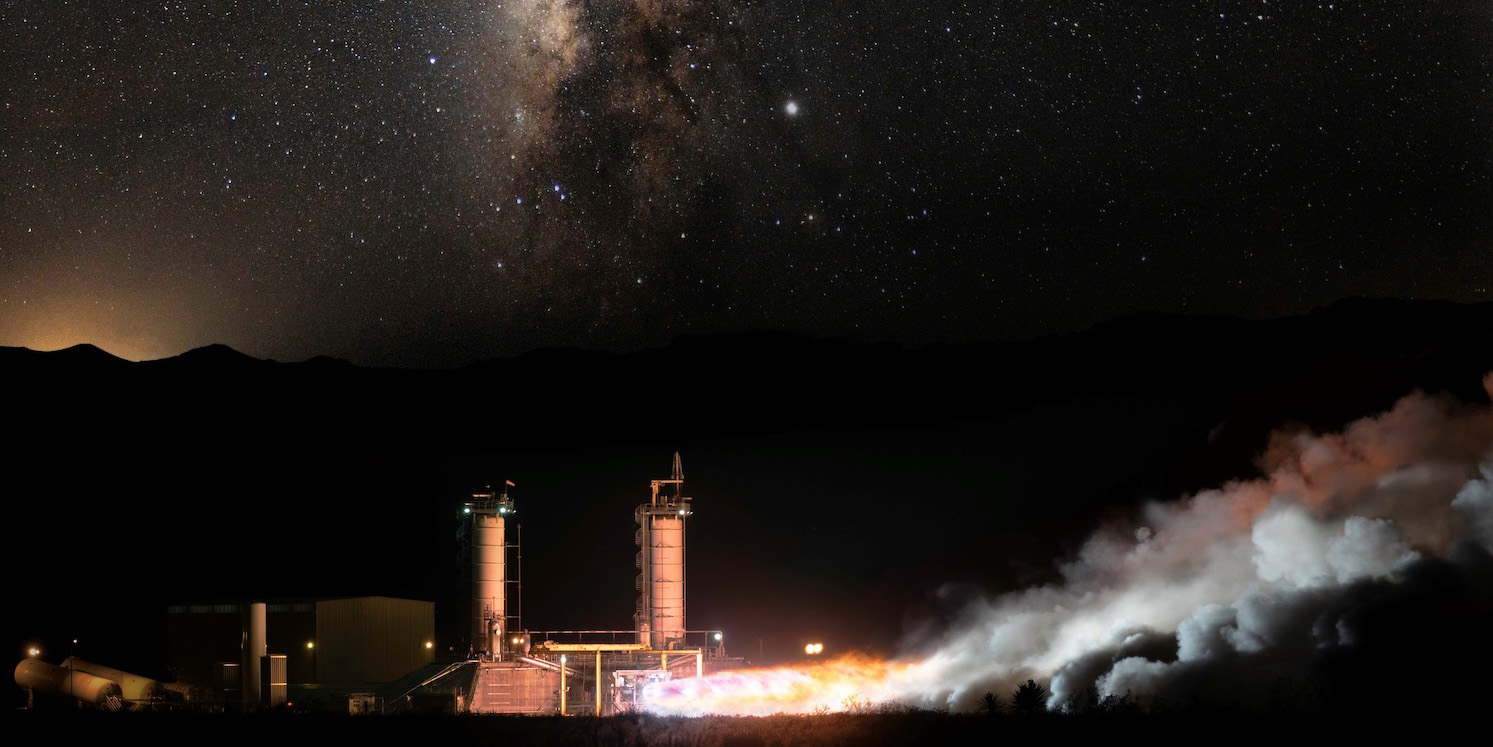 In July 1969, the public's attention was fixated on NASA's Apollo 11 mission—a "giant leap for mankind" that was memorably marked by Neil Armstrong as he stepped onto the surface of the moon. This July, the possibilities of spaceflight are once again capturing the public's imagination and news headlines. While NASA invests in nuclear propulsion research and development to stretch the limits of U.S. space missions, private companies Virgin Galactic and Blue Origin are stretching the definition of "astronaut" and proving they can offer a high-altitude thrill to paying customers.
NASA seeks reactor designs: NASA and the Department of Energy are working together to support the development of nuclear thermal propulsion, which offers more propellant efficiency than conventional chemical rockets and could enable faster and more robust space missions. Reactor design concept proposals from three teams chosen for further development were announced on July 13.
Battelle Energy Alliance, the managing and operating contractor for the DOE's Idaho National Laboratory, led a request for proposals, evaluation, and procurement process sponsored by NASA using fiscal year 2021 appropriations. INL is awarding 12-month, $5 million contracts to three companies leading design teams: BWX Technologies, of Lynchburg, Va., partnered with Lockheed Martin; General Atomics Electromagnetic Systems, of San Diego, Calif., partnered with X-energy and Aerojet Rocketdyne; and Ultra Safe Nuclear Technologies, of Seattle, Wash., partnered with Ultra Safe Nuclear Corporation, Blue Origin, GE Hitachi Nuclear Energy, General Electric Research, Framatome, and Materion.
Enabling new missions: While all three potential reactor designs are fueled by high-assay low-enriched uranium (HALEU), they use different strategies to reach the specified performance requirements that could transport crew and cargo missions to Mars and science missions to the outer solar system. At the end of the contracted 12-month performance period, INL will conduct design reviews of the reactor concepts and provide recommendations to NASA to guide future technology design and development efforts.
"INL is excited to enable the development of nuclear propulsion technology for potential use by NASA in future space exploration," said Stephen Johnson, national technical director for space nuclear power and director of the Space Nuclear Power and Isotope Technologies Division at INL. "Our national laboratories, working in partnership with industry, bring unparalleled expertise and capabilities to assist NASA in solving highly complex challenges that come with nuclear power and propulsion."
Fission surface power: NASA is also developing a fission surface power system for use on the moon and Mars and plans to once again partner with the DOE and INL to release a request for proposals that asks industry for preliminary designs of a 10-kW class system that NASA could demonstrate on the lunar surface. According to NASA, work on fission surface power can also aid in the development of nuclear electric propulsion systems, another candidate propulsion technology for distant space missions.
Don't forget DRACO: The Department of Defense is interested in space transportation closer to planet Earth. In April, the Pentagon's Defense Advanced Research Projects Agency (DARPA) awarded contracts for work on the first phase of a program known as the Demonstration Rocket for Agile Cislunar Operations, or DRACO, that is aimed at demonstrating a nuclear thermal propulsion system above low Earth orbit by 2025. Following a competitive solicitation process, DARPA awarded a contract to General Atomics Electromagnetic Systems for the design of the nuclear reactor that will power DRACO, while Blue Origin and Lockheed Martin are working on a parallel track to design a spacecraft tailor-made to demonstrate the nuclear thermal propulsion system.
Reconsidering space radiation limits: As NASA prepares for Artemis lunar missions later in this decade, as well as for longer missions to the moon and Mars, the agency may revise its approach to space radiation health standards for astronauts. NASA sponsored the development of a report on astronaut radiation exposure limits from the National Academies of Sciences, Engineering, and Medicine that was released on June 24.
While low levels of ionizing radiation—such as background radiation doses received here on Earth—pose no clear hazard to human health, exposures to high levels of ionizing radiation, like those received outside the protection of Earth's atmosphere, can lead to long-term health effects, including cancer, heart problems, and cataracts. The new National Academies consensus study report, Space Radiation and Astronaut Health: Managing and Communicating Cancer Risks, urges NASA to set a universal career-long radiation dose limit of about 600 millisieverts. "This dose limit should apply to all astronauts, regardless of gender and age, which would help promote equal opportunity for mission assignment and for participation in longer spaceflights," according to the National Academies.
Currently, male and female astronauts have different allowable doses of radiation. The report recommended that NASA proceed with its proposed single standard dose limit for all astronauts, which is based on risk calculations for a 35-year-old female (considered most susceptible to radiation-induced cancer risk). Adopting a single standard for astronaut radiation would have its drawbacks, according to the National Academies. A single standard would mean that some astronauts, primarily women, would be subject to greater risk by the time they reach the exposure limit, and that the mission time of others, primarily older male astronauts, would be limited before they reach otherwise acceptable doses.
Who wants to be an astronaut? The risks of space travel have until now largely been shouldered by a small group of trained astronauts. According to a list of space travelers posted on Wikipedia and updated to reflect the July 11 flight of Virgin Galactic (to an altitude of 53.5 miles above Earth) and the July 20 Blue Origin flight (to an altitude of over 62 miles), fewer than 600 people have ever flown to space, and most have been government employees.
As the potential for commercial travel to space—or at least suborbital space—is proven feasible and safe, it is prompting some to ask who should be considered an astronaut. The Federal Aviation Administration, the U.S. military, and NASA all have different definitions of "astronaut," which generally exclude those who are not employees performing a task on board.
Nonetheless, Blue Origin and Virgin Galactic are betting that customers will pay for the privilege of calling themselves astronauts. A Blue Origin press release called the four passengers on its successful July 20 launch "commercial astronauts," while Virgin Galactic invites the public to "Take the leap with us as we get one step closer to filling the world with astronauts."