Domestic liability laws and international issues may put limits on the country's ambitious plans to build new reactors
Secretary of State Hillary Rodham Clinton is in India this week to pressure India to open its nuclear energy markets by changing its domestic supplier liability laws.
If she is successful, it would give American vendors hunting licenses to bid for massive nuclear reactor contracts said to be worth $150 billion over the next several decades.
In a joint news conference July 20 with Indian Foreign Minister S.M. Krishna, Clinton said that differences over trade and nuclear legislation must be resolved if the benefits of U.S. support for India's civilian nuclear program three years ago is to accrue to U.S. companies.
Under then President George W. Bush, the United States successfully pushed the Nuclear Suppliers Group to allow India to buy uranium for its civil nuclear program. In return, India pledged in return to open its markets to U.S. vendors.
Political opposition forces in the Indian parliament, however, saw an opportunity to give Prime Minister Monahan Singh a black eye and imposed a draconian supplier liability law on nuclear energy projects. The parliament has locked out American firms, but not French and Russian state-owned nuclear agencies that now have significant commitments for the bulk of foreign supplied reactors.
Clinton was characteristically straightforward in her remarks. She said, "We need to resolve those issues that still remain so that we can reap the rewards of the extraordinary work that both of our governments have done."
Enter the Nuclear Suppliers Group
Since then, the United States has been working to bring pressure on India through the Nuclear Suppliers Group (NSG). While neither nation will openly admit it, the United States may be seeking leverage to get India to reconsider its liability law by squeezing in another area.
In June 2011, the NSG adopted new rules that ban the sales of key technologies and equipment that have primarily civilian applications, but are considered "dual use," e.g., also can be used to make nuclear weapons.
In the meantime, the U.S. relationship with India with regard to nuclear energy matters is in a downward spiral. Ashley Tellis, an expert on U.S.-India relations at the Carnegie Endowment, told the Christian Science Monitor (CSM) on July 19 that, "The Americans have reasons to be peeved about how [the NSG agreement] has worked out."
Others accuse the United States of using the NSG as leverage to open India's markets to U.S. firms. This is one of those obvious moments that illuminate the gamesmanship involved in the high stakes outcomes.
Bharat Karnad, a foreign policy expert in New Dehli, also told the CSM that the "NSG is being used by the U.S. as a tool to advance reactor sales."
India is a nuclear state, but has refused to sign the nuclear nonproliferation agreement. Its stance kept it from accessing world markets for uranium for more than three decades. The Bush administration helped push the NSG to make a special exception for India. The new rules, however-also supported by Russian and France-address uranium enrichment and used fuel reprocessing technologies.
The intent is to prevent the proliferation of technologies that can be used to make highly enriched uranium or extract plutonium from used fuel. Instead, the United States, Russia, France, and other nations are offering access to international fuel banks. These programs would essentially lease nuclear fuel to other countries and retrograde the used fuel back to the fuel bank. This way, nations could be assured of reliable fuel services without having to build their own fuel cycle facilities.
Will India blacklist suppliers?
India isn't buying it and, what's more, is officially annoyed at these latest developments. Indian Foreign Secretary Nirupama Rao implied that India would blacklist any nation that supported the new rules by denying them new nuclear contracts.
"We will defend ourselves to the hilt," she said, but added diplomatically, "I think the latest NSG decision is not the end of the road."
A move to "blacklist" American firms would be more or less pointless and ineffective since the liability law already does this. The French and the Russians, however, have significant skin in the game and are much more vulnerable to this kind of pressure.
France has contracts with India to build two 1600-MW EPR reactors, and Russia has built two and is completing two more 1000-MW VVER reactors, with options to build as many as eight more 1000-MW units and six 1200-MW units.
In a preemptive move, the Russians said in early June that they had dealt with the liability law by simply adding insurance for the future costs of compensation to the delivered price of the two new units at Kudankulam. In effect, the Nuclear Power Corporation of India Ltd. will be paying a risk premium for its country's liability law.
Japan exports at risk?
Life is getting more complicated for India since it plans to also have a civil nuclear agreement with Japan. That nation's nuclear exports are very significant and also represent a major piece of its domestic steel industry. Key firms including Toshiba, Hitachi, and Mistubishi all want the two countries to sign off on the agreement.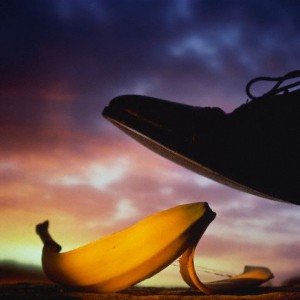 The banana peel on the negotiating room floor is a statement by Japan Prime Minister Naoto Kan, who said that as part of Japan's retreat from nuclear energy, it would also suspend its exports to India, Brazil, and several other countries.
This statement set off howls of protest from the business sector. The Japan Times quoted business think tanks as estimating a half a million people could lose their jobs. Kan has subsequently backed off, claiming that he meant the nation would reduce its nuclear sector "eventually," but not right away.
The key issue is that Japan Steel Works provides the large forgings for reactor pressure vessels. If Japan stops exporting these components, the whole global nuclear industry is facing a significant delay.
India and the United Kingdom have plans to build new forging plants, but production is years away. South Korea has a contract with the United Arab Emirates, which would take priority for its output from Doosan.
All of the Japanese nuclear firms that export their reactors also sell components, including turbines, steam systems, and generators. The Japanese prime minister's comments may be the stuff of political opportunism of the moment, but the rock he threw in the pond made waves that washed up on India's shore.
If India decides to "blacklist" Russian, French, and U.S. firms over NSG policies in terms of sales of nuclear components, it needs to think carefully about where it will get reactors for its ambitious nuclear energy program.
-------------
Dan Yurman publishes Idaho Samizdat, a blog about nuclear energy, and is a frequent contributor to ANS Nuclear Cafe