Delays seen for new reactor projects in the Czech Republic and Romania
The $25-billion five-reactor new build at Temelin by state-owned Czech utility CEZ has been pushed back by another five years, according to English language media reports in Prague.
In Bucharest, Romania, wire service reports indicate that the start of work on a $5.5-billion two-reactor project could be delayed past 2017, but that first the government must find new investors willing to take on funding a 49-percent share of the project.
Temelin delayed by another five years
Last October, the Czech government said in an official announcement that detailed bid documents with technical specifications for up to five new reactors at two sites would not be released as planned in December 2010. On February 21, 2011, the government changed its mind saying now that the release of technical bid documents would be postponed to the end of this year. The three firms expected to submit bids would have most of 2012 to respond, with a winner announced sometime in 2013. The firms are Westinghouse (Toshiba/Japan), Areva (France), and Atomstroyexport (Russia).
Lower electricity demand in the Czech Republic--and Germany's decision to keep its 17 nuclear reactors operating instead of closing them down--are the key reasons for a delay to as late as 2025 for completion at Temelin and one other site.
U.S. interest in the project is indicated by a joint declaration signed last December by U.S. Secretary of Commerce Gary Locke and by Martin Kocourek, Czech Ministers of Industry & Trade. The declaration calls for opening up commercial opportunities for U.S. firms to sell nuclear components to the Temelin project. Locke estimated the potential value of the agreement at $12.5 billion over five years, presumably after construction starts on the first two reactors.
German electricity market changes
CEZ claimed last October that the postponement in the proposal schedule is being made to accommodate the bidders. Martin Roman, CEZ chief executive officer, told a Czech legislative committee on February 23, 2011, however, that a severe drop in electricity demand is the real reason the utility is pushing back the start of construction and the date that the first two of five planned reactors will enter revenue service.
According to English language media reports in Prague, Bower said that power consumption in Germany, expected to be a key market for electricity from the Temelin reactors, has dropped precipitously to levels last seen in 1992. Also, Germany is keeping its 17 reactors, with some slated to remain in service for another 20 years. The Czech Republic had visions of capturing Germany's need for electricity if the latter country's delusional Green Party had succeeded in shutting down the reactors.
Power lines and precision lathes in short supply
Two other factors may play into CEZ's decision to delay the project. The first is the need for better transmission and distribution infrastructure to deliver electricity from the reactors to customers. For instance, a new 110 km (69 mile) line would be needed, which would require the state to buy out private land owners to provide for the right-of-way.
CEZ CEO Martin also said that the supply chain for manufacturing of components for the first two new reactors wasn't in place. This is sort of a chicken-and-egg issue, since suppliers will not invest in new production capacity until they see the near-term likelihood of orders for new plants.
A key provision in the tender for the new reactors is "localization," which means that the winner will commit to buying a significant percentage of reactor components from Czech firms. Russia is already wooing them with promises of orders for components for two new 1000-MW VVER reactors that Atomstroyexport is committed to build in Vietnam.
The Czech Republic currently has two operating nuclear reactors at Dukovany and Temelin, with a total of six Russian-built reactors supplying just under one-third of all the electricity used in the country.
Managing high-level waste
If Areva or Atomstroyexprot win the bid for Temelin, they will likely ink deals that involve taking back used fuel for reprocessing. While this will reduce the burden of managing nuclear waste in the Czech Republic, it will still have to dispose of some highly radioactive material. Last December, the Czech Republic's Radioactive Waste Repository Authority formed a working group to start a site selection process for deep geologic disposal.
The group plans to take its time. It said that dry interim storage of high level waste would continue until mid-century, at which time construction of the repository could start. The first waste would be placed in it by 2065.
Romania suffers setbacks at Cernavoda
Romania was until very recently thought to be the place where a really innovative new start on nuclear energy would take place. While not necessarily following a futuristic vision, the country has the advantage of having completed construction of a Candu 6 in 2007.
The start of construction of two planned new reactors (Cernavoda-3 & -4) at Romania's Black Sea site of Cernavoda could be delayed by at least six years. The reason is because three major European firms, slated to invest in building them, pulled out after Czech utility CEZ sold its nine percent stake in the project in December. Germany's RWE, Spain's Iberrdrola, and French GDF Suez all withdrew from the project in January 2011.
The three firms said in a joint statement that economic and market uncertainties "related to the current economic crisis are not reconcilable with the capital requirements of a new nuclear project."
In other words, they could not lay off some of the risk of investing in it. Romania must now find new investors or take on a much larger share of the cost on its own. Romania has a 51 percent stake in the project. The new reactor power station is expected to cost $5.5 billion.
Two other firms-Italy's Enel, and a Romanian company ArcelorMittal-have retained their position for the project. It isn't clear whether or not they would be interested in an option to increase their stake in it.
Are other investors interested?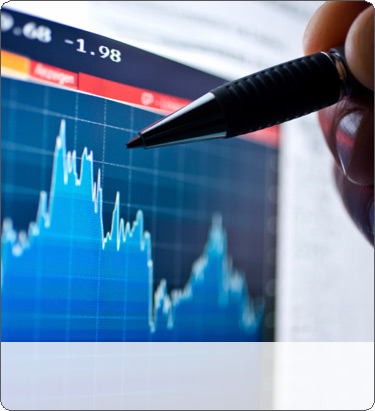 Other Romanian state-owned firms, such as a hydropower utility, may take a look at it. Romania is also in the odd position of having lost some of its investors, but still having letters of intent and qualification statements from engineering firms that want to build the two new reactors.
Romania currently has two Candu 6 reactors generating 655 MW each. The first one came online in 1996 and the second in 2007. Interestingly, one of the construction firms that wants to build the new units is Canadian-based SNC Lavalin, which is now the leading bidder to buy the commercial arm of AECL. The Romanian deal isn't critical to SNC Lavalin's plans for AECL. Mostly, SNC Lavalin wants AECL for its reactor refurbishment business.
From a competitive point of view, Romania has two Candu 6 reactors, one built in 1996 and the other completed in 2007. If AECL can emerge whole from the current efforts by the Canadian government to sell its commercial division to investors, it could be a strong competitor for the deal.
This scenario assumes the Canadian government doesn't do something else that pulls the rug out from under AECL's capability to export reactor technology.
Also, AECL would be wise to offer another Candu 6 package to Romania rather than ask the financially strapped former Soviet-bloc country to build a first-of-a-kind ACR 1000.
Finally, it is worth noting that the three utilities that pulled out of the project as investors are keeping their options open. They said that their decision on financial grounds "was not a reflection of the technical quality of the project."
_________________________________
Dan Yurman publishes Idaho Samizdat, a blog on nuclear energy. He is a contributing reporter for Fuel Cycle Week and a frequent contributor to ANS Nuclear Cafe.
# # #