The U.S. is being left behind in the race for market share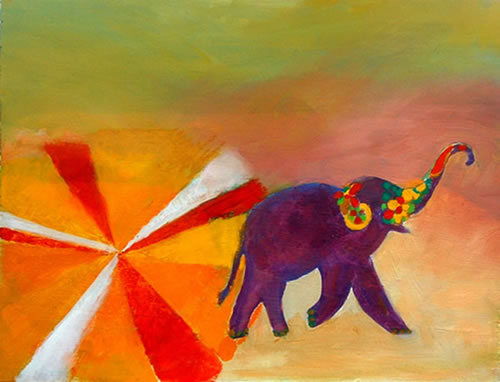 To see where India's drive is headed to build 20 GWe of new nuclear powered electric generation capacity in the next 10 years, look at its aluminum and steel industries. As India relaxes its government rules that limit private sector participation in new reactors, two huge heavy industrial firms are preparing bids to invest in new reactors dedicated to supplying power to India's plants.
State-run National Aluminum Co. Ltd (NALCO) is making plans to acquire a nuclear power station in Gujarat, in India. The Steel Authority of India Ltd. (SAIL) is also planning to acquire a dedicated reactor at the Gujarat site. Both companies will take minority stakes, up to 49 percent, in the reactors.
NALCO said that it will fund the new power stations from existing cash reserves. The Nuclear Power Corporation of India Ltd. (NPCIL) is reported to have estimated the delivered cost of the new reactors at $1600/kw. The planned 1400 MWe of power needed by NALCO would cost $2.3 billion. Whether NPCIL can actually deliver the reactors at these costs won't be known for a few years.
What is known is that India has the second most ambitious program on the planet to build new nuclear reactors, worth an estimated $150 billion. (Map of India's nuclear infrastructure.) With plans to build 20 GWe in the next 10 years, it is overshadowed only by China's recently announced plans to build two-to-four times that amount in the same decade. China is aiming to build new 1000-MW reactors in less than five years and at a lower cost. (See ANS Nuclear Cafe-China's Ambitious Nuclear Program-December 2, 2010.)
Total investments in nuclear energy by India could boost its contribution to as much as 8 percent of electricity by 2020. India's transmission and distribution infrastructure needs massive investment, however, and the theft of electricity by consumers and industries is a national pastime.
A key factor in acquiring new reactors is India's reliance on Russian technology and, to a smaller degree, on similar offerings from France. U.S. firms simply aren't in the running due to a harsh supplier liability law that was enacted by India's parliament in 2010. Though India has signed an international convention on supplier liability at the International Atomic Energy Agency, ratification must pass through the same hostile gauntlet in parliament that enacted the liability law.
India, which once touted its "nonaligned status" in world politics, is now aligning itself with Russia on the east and France on the west to acquire nuclear reactor technologies.
The Russians are coming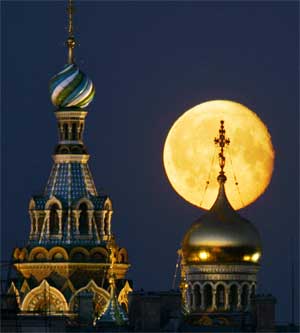 Russia's state-owned nuclear energy export agency is building four new 1000-MW VVER design reactors at Kudamlulan, located on the tip of India's southern coast. The first two are expected to enter revenue service in 2011 and 2012, respectively. Another six Russian reactors are planned for a site in Haripur in West Bengal. These reactors are scheduled to come online by 2017. The Russians are concerned about the future of the West Bengal project because Maoist political parties in the region have mounted strong political protests against the proposed plant.
Following a late December visit to India by Russian President Dimitri Medvedev, the two nations announced India could be expected to buy up to 18 new reactors from Rosatom. The first group of reactors will be 1000-MW units, but later power stations are expected to use 1200-MW designs.
India has told the Russians, and other current and potential vendors, that a significant percentage of new reactors must be based on local production of components. While the Russians make their own reactor pressure vessels, they are in talks with Larsen & Toubro (L&T), one of India's largest manufacturers, to develop a joint venture to make pumps and parts for the VVERs. Russia will also supply its own turbines for power stations that it builds in India. It is possible that the turbines will come from Siemens in Germany, which has a joint venture agreement with Rosatom.
Separately, NPCIL is working to establish a forge big enough to produce the components for reactor pressure vessels. L&T announced a joint venture in February 2010 with G.E.-Hitachi to build a facility at Gujarat in India. G.E. Hitachi also hopes to build a nuclear power station there. The future of that project will depend on how India manages its policy on nuclear liability.
According to The Hindu, one of India's largest newspapers, L&T's forging unit will have a dedicated plant producing ingots weighing up to 600 tonnes each, and a heavy forge equipped with a press that will be among the largest in the world.
It could take several years to plan and build the facility, and up to 10 years to reliably produce four or more reactor pressure vessels a year. Until that facility is built, India will have to rely on Japan Steel Works for its 700-MW indigenous reactors. The Russians and the French have their own forges.
Russians concerned about liability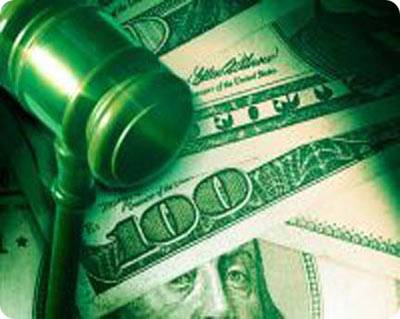 While multiple deals between Russia and India paint a rosy future for nuclear energy there, a dark shadow hangs over the scene. India's Civil Nuclear Liability Act makes a supplier of a nuclear reactor, or its components, liable in case of an accident even after NPCIL has accepted it and is running the operation. In other words, years after components are installed, the supplier could be held liable in if there is an accident.
While the Russians enjoy sovereign immunity from litigation, they are balking at signing on to the provisions of the liability law in their contracts. Gregory O. Kumani, vice president at Atomstroyexport, went public in December with his reservations.
Kumani told The Hindu newspaper that the export agency doesn't want the liability law as a clause in its Indian contracts. He predicted that if the India government presses the case for the liability law, the Russians will include a risk premium in the delivered cost of every reactor they build.
American firms also won't enter India's market without removal of these provisions. Despite strenuous efforts by American diplomats to get India to make changes, President Obama came home empty handed from his November visit to New Delhi.
None of the expected $10 billion in new reactor deals were announced while Obama was there. GE-Hitachi and Westinghouse have agreements only in principle on paper while the Russians and French move full steam ahead in breaking ground for new power stations.
Not all of the impacts of the liability law are on suppliers selling into India's $150 billion new build from abroad. India's big push for "localization" of production could be delayed by the same law.
The former head of India's Atomic Energy Commission, Anil Kakodkar, said in early December that the language in the legislation hits Indian suppliers with the same liability risks. He noted that the lack of insurance means that Indian suppliers, like L&T, would have to stash cash in liability bonds that would limit their ability to expand production facilities to supply components to new reactors. One such facility would be the new forge.
France gets a foothold
In late November, French President Nicholas Sarkozy signed an agreement in New Delhi to supply two, and as many as six, 1600-MW European Pressurized Reactors at the Jaitapur plant in the Maharashtra state. The first two reactors will supply electricity to Mumbai, which is about 500 km (300 miles) north of the site.
The new reactors will cost an estimated four-to-six billion euros ($5-8 billion) and include turbines, generators, and upgrades to transmission and distribution infrastructure. Areva has also agreed to supply fuel for the plants for the first 25 years of operation.
The technical and financial documents were signed by NPCIL Chairman S.K. Jain and Areva CEO Anne Lauvergeon. Like the Russians, the French state-owned reactor supplier has reservations about India's liability law. CNN reported that Lauvergeon said that France "wants more clarity" about the effect of the liability law, but also said it "would not be a deal breaker."
An unexpected development is that protests have broken out in Jaitapur in India from farmers who will be displaced by the clearance of the reactor site. Some of the protests have turned violent. India's Environment Minister Jairam Ramesh has vigorous defended the project and pointed out that the protests are organized by opposition parties.
Independent of the reactor deals, Areva is also offering NPCIL a minor share in its Georges Besse II uranium enrichment plant in France. This investment profile is similar to arrangements Areva has made with South Korean and Japanese nuclear utilities. India also inked deals to acquire uranium from Areva's mining business unit.
# # #
Dan Yurman publishes Idaho Samizdat, a blog about nuclear energy. He is a reporter for Fuel Cycle Week and a frequent contributor to ANS Nuclear Cafe.