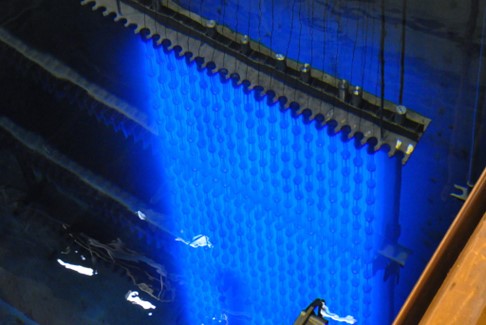 Bruce Power, the utility in Ontario, Canada, and health-care company Nordion announced that they are working to increase the production of cobalt-60 to meet increasing world market demands. The companies said they will increase the amount of Co-60 Bruce Power is able to produce in its reactors "by innovating a new adjuster component configuration."
Ontario produces about 50 percent of the global supply of Co-60, which helps to sterilize billions of single-use medical devices such as gloves, masks, and syringes, while also treating some forms of cancer.
Background: For more than 30 years, the four CANDU reactors at Bruce Power's Bruce B nuclear power plant have been a reliable supply of Co-60 for Ottawa-based Nordion, which processes and distributes medical isotopes to the world's health-care community.
Bruce Power and Nordion have partnered to produce both low specific activity (LSA) and high specific activity (HSA) Co-60. LSA Co-60 helps to sterilize more than 40 percent of the world's single-use medical devices. HSA Co-60 is used in specialized brain tumor treatments that minimize damage to healthy tissue and lower treatment side effects in some cases, compared with traditional therapy.
They said it: "Co-60 is a key tool for the world's medical community, and we're working together with Nordion to ensure we're able to meet the rising demand," said Mike Rencheck, Bruce Power's president and chief executive officer.
"Nuclear not only powers our province with clean, reliable electricity, but it also helps save millions of lives in Ontario, Canada, and around the world," said Ontario energy minister Todd Smith. "The expansion of Ontario-made Co-60 isotopes is putting our province at the forefront of nuclear isotope innovation that is being used to treat cancers and other diseases so more people can enjoy a healthier and a safer quality of life."