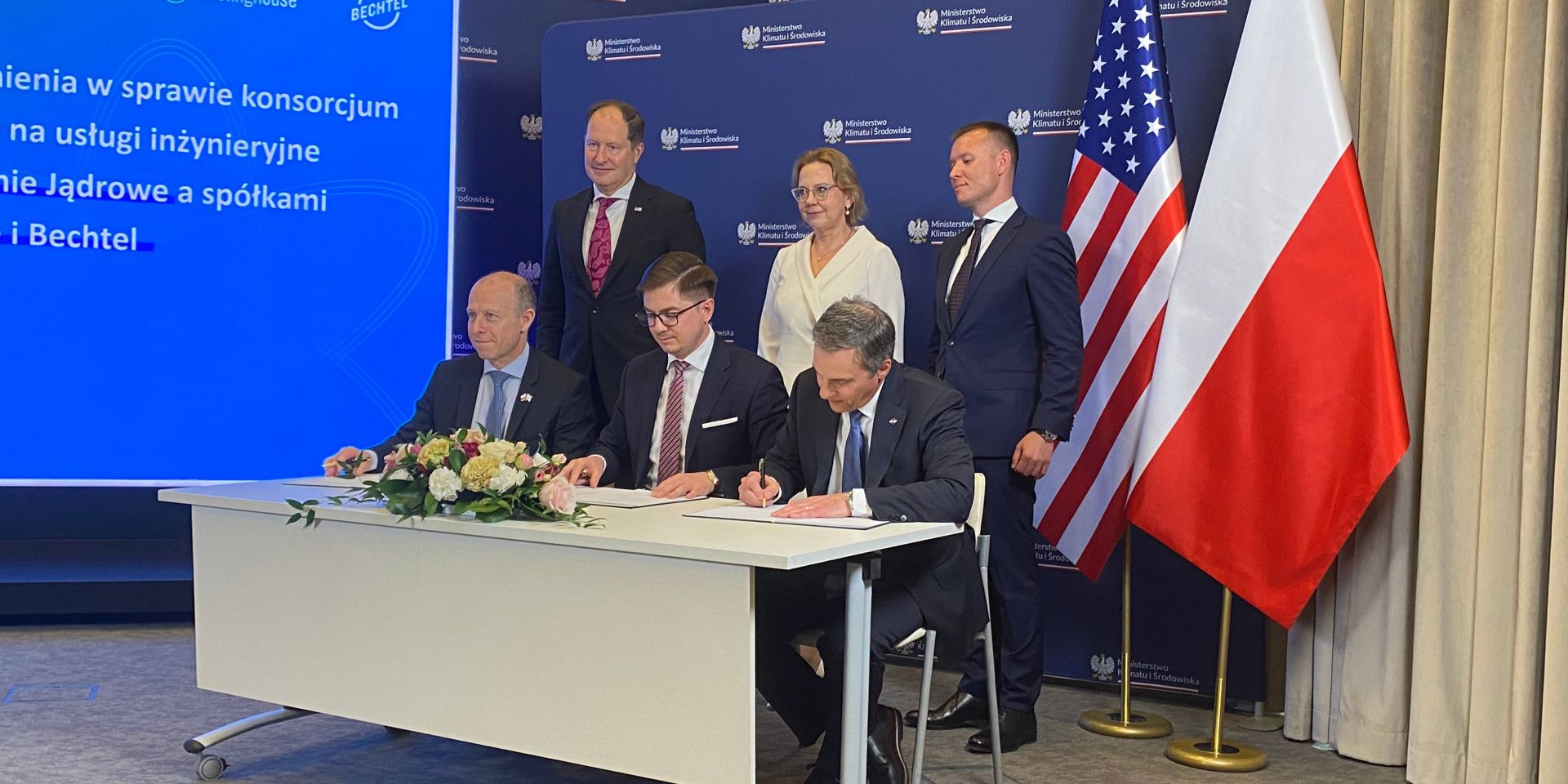 Westinghouse Electric Company, Bechtel, and Polish utility Polskie Elektrownie Jądrowe (PEJ)—the three firms leading the effort to build Poland's first nuclear power plant—have announced the signing of a new agreement that defines the main principles of cooperation on the project's design and construction and confirms the implementation of its next major stage.
The Polish government chose the Westinghouse AP1000 reactor technology for its initial nuclear energy program in October of last year. Significant licensing and engineering work is already underway on the project, according to the May 25 announcement, with this latest pact laying the foundation for the design activity scheduled to start later this year, and the construction contract in 2025.
A location in northern Poland near the Baltic coast, Lubiatowo-Kopalino, was selected in December 2021 as the preferred site for the AP1000 project. Lubiatowo-Kopalino is approximately 40 miles northwest of Gdansk, the capital of Poland's Pomeranian province.
Signers' language: "The Westinghouse-Bechtel team is a proven one, as demonstrated by successfully powering up the first AP1000 reactor in the U.S. and nearing completion of the second, as well as four AP1000 units already in successful commercial operation globally," said Patrick Fragman, Westinghouse's chief executive officer. "We will use this experience to help Poland efficiently create a new, cleaner, more secure energy mix."
Craig Albert, president and chief operating officer at Bechtel, said that his firm is "honored to support [Poland's] nuclear ambitions" and that "together with Westinghouse, we look forward to working with PEJ and Polish construction companies and suppliers to deliver the clean, reliable energy Poland needs."
PEJ's acting president, Łukasz Młynarkiewicz, stated, "We will actively cooperate with this consortium to consistently achieve successive milestones in the project until the power plant in Pomerania is commissioned."