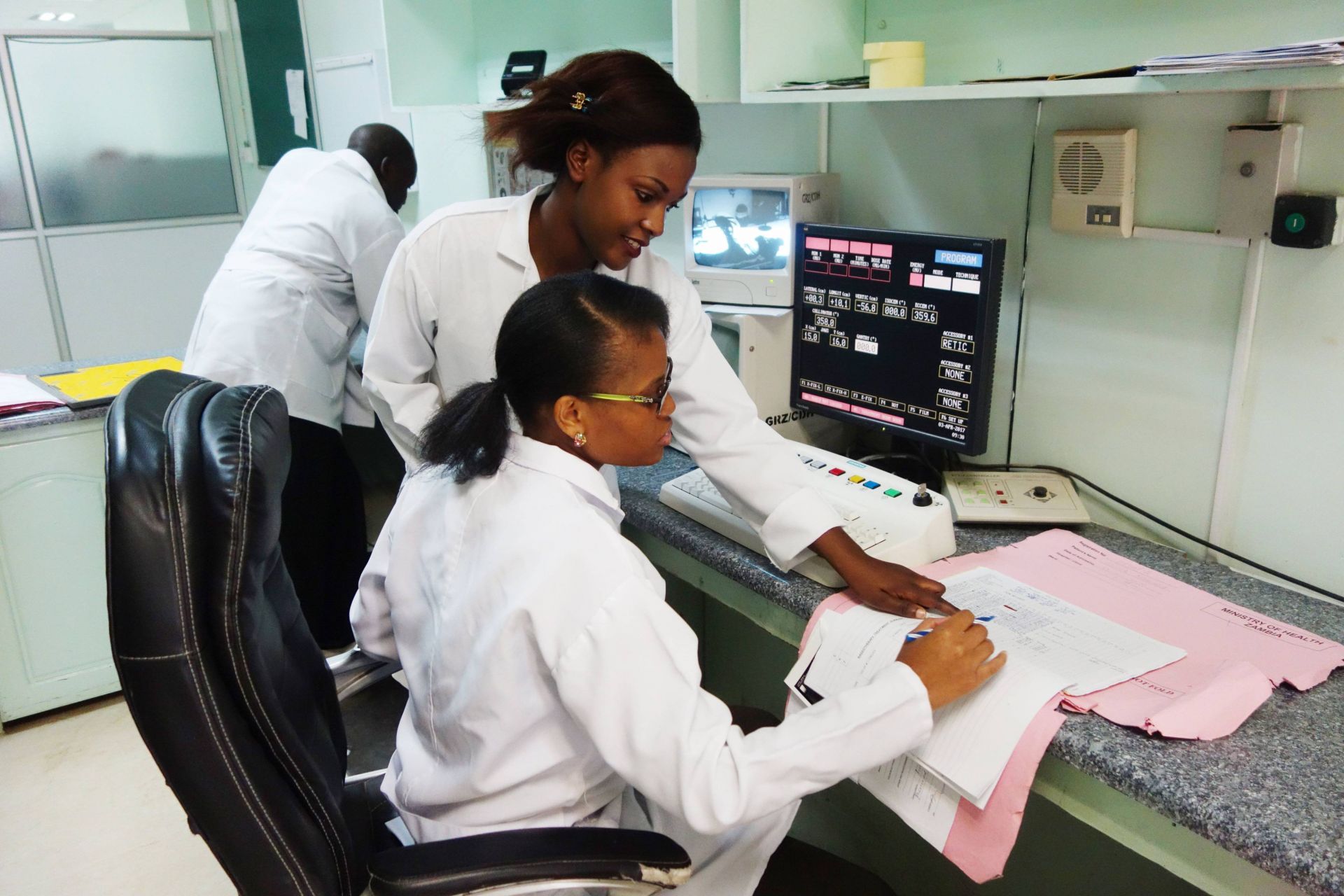 With funding from the Islamic Development Bank (IsDB), the International Atomic Energy Agency is working to help developing countries scale up their cancer care capacities in radiotherapy, the agency said. A multilateral development bank, IsDB works to improve lives by promoting social and economic development in 57 member states and Muslim communities around the world.
According to the IAEA, agency experts met with bank leaders last week to discuss cancer-related projects in the IsDB pipeline, which could lead to around $500 million for expanded access to cancer care. The IAEA will lend its technical expertise to introduce or scale up radiation medicine to treat and diagnose cancer with complementary financial assistance provided by the IsDB.
As the global cancer burden continues to increase, the IAEA said it is united with development banks such as the IsDB in working together to address the challenge. The IAEA has six decades of experience in helping countries fight cancer, which it has been doing in cooperation with the World Health Organization.
Rays of Hope: The IAEA said it also affirmed its cooperation with the IsDB under the agency's Rays of Hope initiative to address the global inequity in access to cancer care. The initiative, launched in 2022, helps low- and middle-income countries establish and improve access to radiation-based medical technologies, such as diagnostic radiology, nuclear medicine, and radiotherapy services.
According to the IAEA, Rays of Hope focuses on prioritizing a limited number of high-impact, cost-effective, and sustainable interventions in line with national needs and commitment.
Participants in the meeting between the IAEA and IsDB discussed the leading role of the government in implementing large-scale projects for cancer care, according to the IAEA.
They said it: "As we celebrate a decade of working together, we are looking to strengthen our collaboration for greater impact," said Hua Liu, IAEA deputy director general and head of the Department of Technical Cooperation.
"The IsDB would like to express its commitment to foster effective partnerships under Rays of Hope. With the country in the lead, the IAEA and the IsDB are looking to continue to support common member countries under this initiative," said Amer Bukvic, IsDB acting director general for global practices and partnerships.