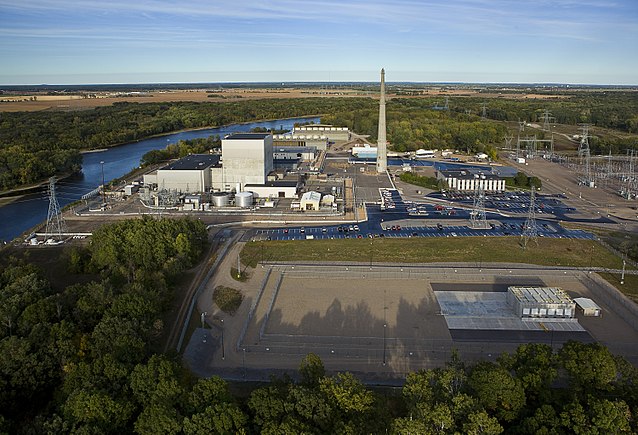 The Nuclear Regulatory Commission has accepted for review Northern States Power Company's subsequent license renewal application for its Monticello nuclear power plant. A notice of the agency's decision, along with information on requests for a hearing in the matter, was published in the March 3 Federal Register.
An Xcel Energy subsidiary, Northern States Power submitted the application on January 9.
With the application now docketed, Monticello joins nine other units currently under SLR review: Dominion Energy's North Anna-1 and -2; Duke Energy's Oconee-1, -2, and -3; and NextEra Energy's Point Beach-1 and -2, and St. Lucie-1 and -2.
The plant's initial license renewal was approved in November 2006, allowing the reactor to operate for 20 years beyond its original license expiration date of September 2010. A second extension would permit the facility to generate electricity into September 2050.
Xcel currently plans to keep Monticello in service to 2040.
Window of opportunity: According to an agency press release, "Requests for a hearing and petitions to intervene in a hearing must be filed no later than May 2, by anyone whose interest may be affected by the proposed license renewal and who wishes to participate as a party in the proceeding. More information on the hearing process is available on the NRC website."
Background: Monticello, a 671-MWe General Electric–supplied boiling water reactor situated along the Mississippi River in Monticello, Minn., achieved first criticality in December 1970 and began its commercial operation in June 1971. According to Nuclear News' 2022 capacity factor survey, the unit's 2019–2021 capacity factor exceeded 90 percent.
Northern States Power also operates Minnesota's other nuclear power plant, Prairie Island. Located in Red Wing, Minn., Prairie Island houses two 550-MWe Westinghouse–supplied pressurized water reactors.