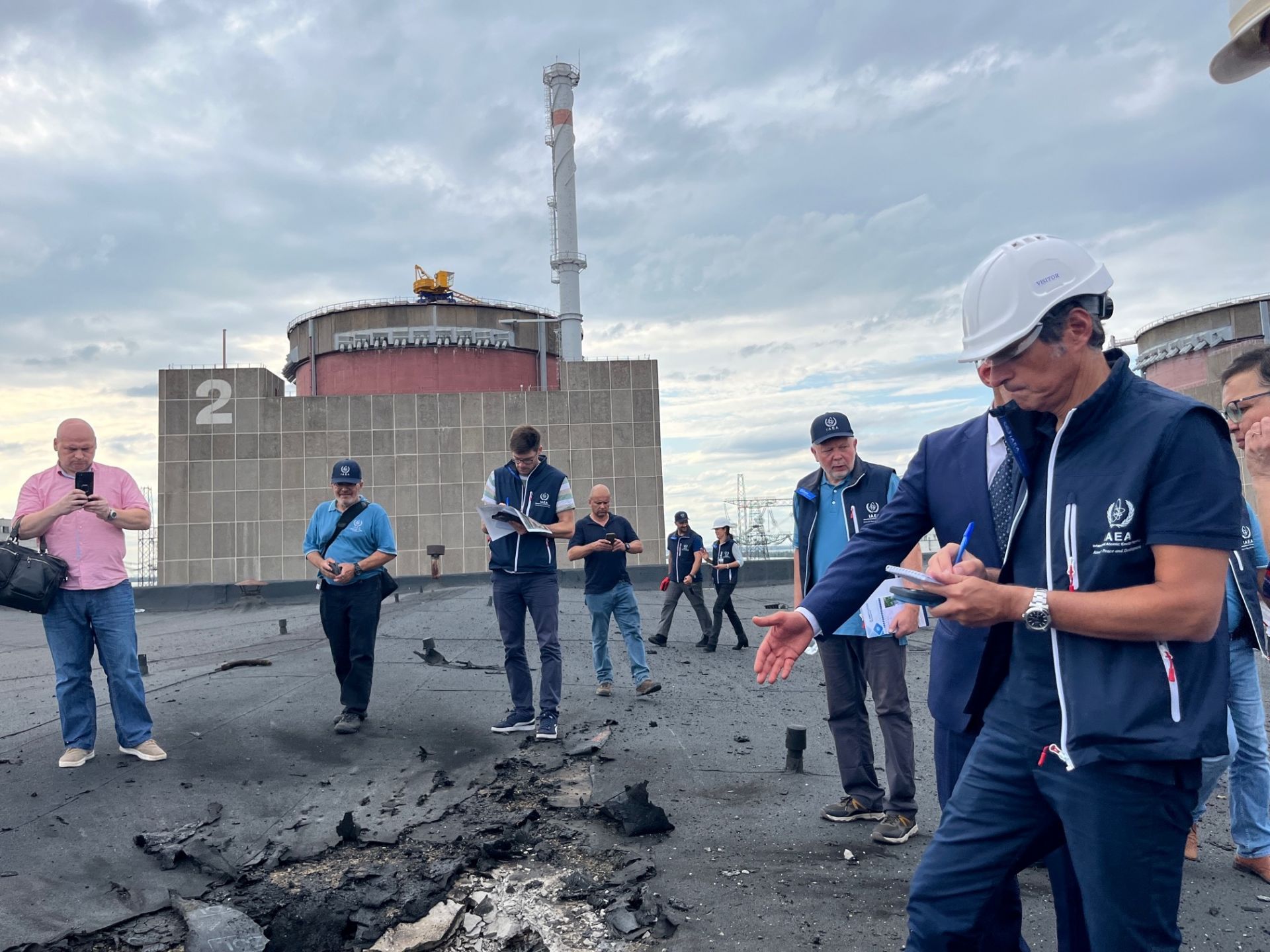 As the war in Ukraine enters its second year, the International Atomic Energy Agency has released Nuclear Safety, Security and Safeguards in Ukraine, an overview of the conflict's impact on the beleaguered nation's nuclear facilities and of the agency's actions to lessen the likelihood of a nuclear accident.
"One year has passed since the beginning of the war in Ukraine, marking the first time in history that a war is being fought amid the facilities of a major nuclear power program," writes IAEA director general Rafael Mariano Grossi in the foreword to the 52-page report. "I want to reassure the people of Ukraine and the international community that they can count on the IAEA, and me as its director general, to do everything possible within our remit to assist them and to avert the danger of a nuclear accident that could cause even more suffering where there is already far too much."
Grossi notes that over the past year, several of Ukraine's five nuclear power plants and other facilities have come under direct shelling and that all seven of the IAEA's "indispensable pillars" for ensuring nuclear safety and security in an armed conflict have been compromised, including the physical integrity of nuclear facilities, operation of safety and security systems, working conditions of staff, logistical supply chains, communication channels, radiation monitoring and emergency arrangements, and off-site power supply.
"The IAEA has been closely monitoring the situation and assisting Ukraine every single day since the start of the war," Grossi continues. "This assistance has involved the continuous engagement of the IAEA's Incident and Emergency Centre; nine IAEA missions to Ukraine; the stationing of IAEA safety and security experts at every Ukrainian nuclear site, including Zaporizhzhia . . . on the front lines of the war; facilitating an international assistance package totaling over €7 million; and keeping the world informed of the situation at Ukraine's nuclear sites in more than 140 web updates, four reports, and multiple briefings, including to the United Nations General Assembly and Security Council."