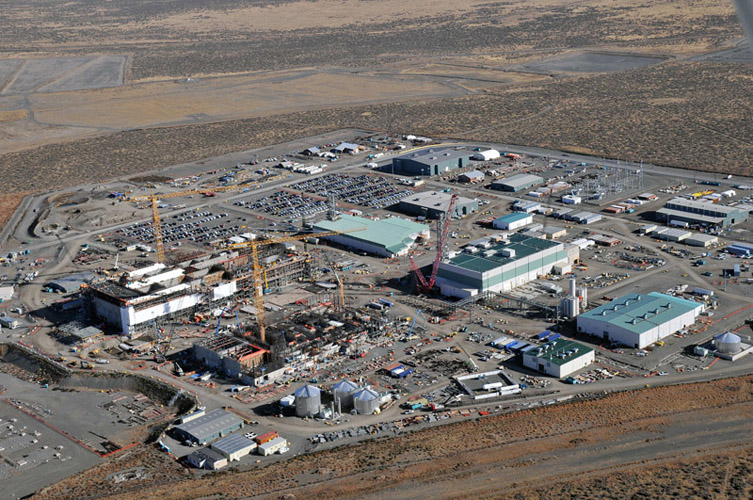 The Department of Energy is asking for feedback on a new report analyzing potential options for preparing high-level radioactive waste for vitrification at the department's Hanford Site near Richland, Wash. Vitrification is the process of treating radioactive waste by immobilizing it in glass.
The report, Waste Treatment and Immobilization Plant High-Level Waste Treatment: Analysis of Alternatives, was commissioned in response to a 2018 determination by the U.S. Army Corps of Engineers that it was unlikely the DOE would meet its mandated deadlines for treating Hanford's tank waste.
The DOE first contracted to build the Waste Treatment and Immobilization Plant (WTP), also known as the Vit Plant, in 2000 to vitrify Hanford's 56 million gallons of radioactive tank waste. The design and construction of the plant's HLW vitrification facility, however, was suspended in 2012 due to technical and safety issues.
The analysis: The study of alternatives evaluated a number of ways that waste could be prepared to feed the WTP's HLW Facility. These ranged from using the planned Pretreatment Facility to alternate feed preparation facilities. More than 20 alternatives were considered, including three generated by the Washington State Department of Ecology.
The report analyzes the life-cycle cost, schedule, and risks associated with each alternative and includes 17 initial alternatives the agencies and experts reviewed as well as alternatives that were added and analyzed to see if they would be more efficient and cost-effective. Several alternatives include a direct-feed HLW approach.
The process: According to the DOE, the report is not a decision document; rather, it will inform the department's critical decision-making process as well as ongoing negotiations between the DOE, Washington state, and the Environmental Protection Agency regarding the path forward for the Hanford tank waste mission.
Information on the report, including on how to submit feedback, can be found here.