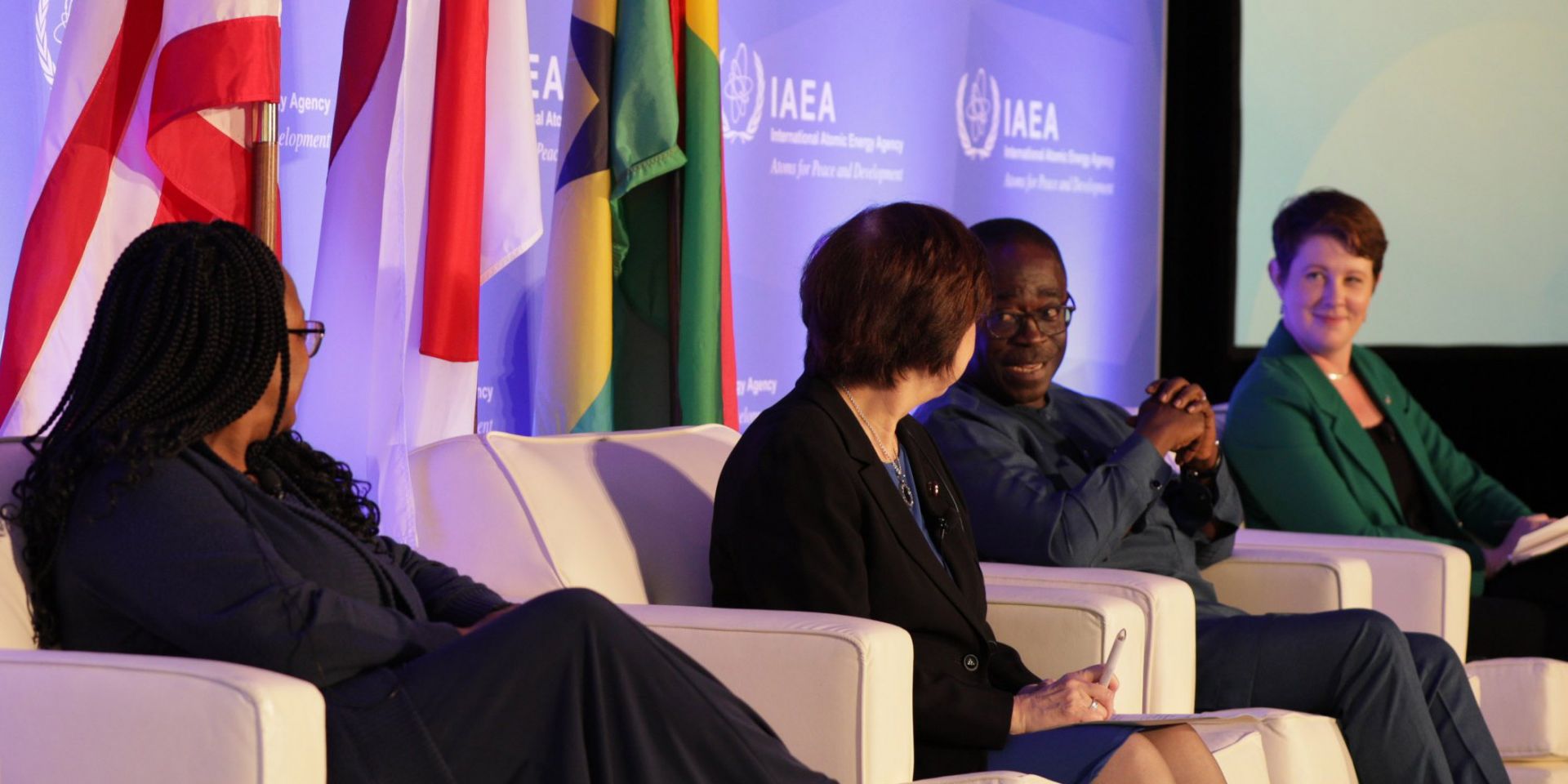 The United States and Japan have announced Winning an Edge Through Cooperation in Advanced Nuclear (WECAN)—a new agreement aimed at supporting the deployment of small modular reactors and other advanced reactor technologies in partner countries.
The announcement was made last week at the International Atomic Energy Agency's Nuclear Power Ministerial Conference in Washington, D.C., by U.S. undersecretary of state for arms control and international security Bonnie Jenkins and Japanese state minister of economy, trade, and industry Fusae Ōta.
According to the State Department, WECAN support includes prerequisite technical and regulatory assistance and feasibility studies for countries to pursue innovative nuclear technologies that increase access to clean, reliable energy and support climate objectives.
Pioneer partner: As an initial step toward cooperation under WECAN, the United States and Japan also announced last week a partnership with Ghana to support that country's ambition of being a first mover in African SMR deployment and establishing itself as an advanced nuclear technology hub. Joining Jenkins and Ōta in this announcement were U.S. assistant secretary for nuclear energy Kathryn Huff and Ghanaian deputy minister of energy William Owuraku Aidoo.
"It was such an honor to celebrate today's announcement of trilateral cooperation between Japan, Ghana, and the U.S. as the Ghanaians explore their options to be the first country in Africa to deploy small modular reactors," said Huff in an October 26 tweet.
The Japanese government has agreed to support an SMR feasibility study, to be carried out by Japanese and U.S. industry—IHI Corporation, JGC Corporation, Regnum Technology Group, and NuScale Power—in collaboration with the Ghanaian government through its agencies—Nuclear Power Ghana, the Nuclear Regulatory Authority, and the Nuclear Power Institute of the Ghana Atomic Energy Commission. The study will consider the potential deployment of a NuScale VOYGR SMR nuclear plant, including existing infrastructure assessments, as well as evaluate supply chain opportunities in the Ghanaian market.
In case you missed it: In late February, the United States and Ghana jointly launched a partnership under the Foundational Infrastructure for Responsible Use of Small Modular Reactor Technology program. The FIRST program "will support Ghana's adoption of small modular reactor technology, including support for stakeholder engagement, advanced technical collaboration, and project evaluation and planning," the State Department said at the time, adding, "Japan has been a valuable partner with the United States on the FIRST program and will build on its existing partnership with Ghana to advance Ghana's civil nuclear power aspirations."