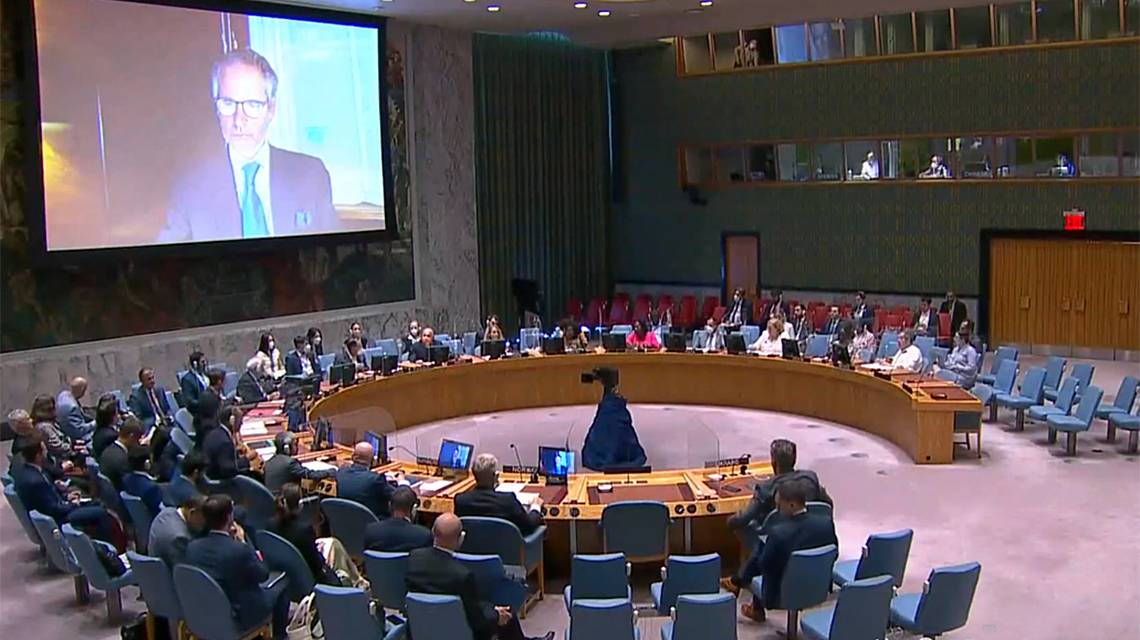 Contradictory accusations concerning the artillery shelling of the Zaporizhzhia nuclear power plant in war-torn Ukraine continue to be made by the Ukrainians and Russians. Both sides have acknowledged several hits on the facility, including 10 artillery strikes on the plant's administrative office and fire station on August 11. As the two countries blame each other for the attacks, independent authorities have been unable to verify the opposing claims.
Meanwhile, at a meeting of the UN Security Council, Rafael Mariano Grossi, director general of the International Atomic Energy Agency, warned that the situation was in "a serious hour, a grave hour." UN secretary general António Guterres added that it could "lead to disaster."
Background: Since March, when Russian troops seized control of the city of Energodar, where the Zaporizhzhia plant is located, there have been back-and-forth accusations that both Russian and Ukrainian forces have launched artillery attacks on the nuclear facility. The IAEA has had only limited—"faulty" and "patchy"—contact with the Ukrainian technical staff that continues to work in the Russian military–controlled nuclear plant.
Ukraine says: Ukrainian as well as U.S. officials allege that Russian forces have turned the Zaporizhzhia site into a military base to use as a shield from which to launch artillery attacks on Ukrainian forces. Energoatom, the state nuclear energy agency of Ukraine, claims that Russian forces have repeatedly "shelled the Zaporizhzhia plant and territories near the nuclear facility." The agency reported that the August 11 shelling damaged radiation sensors and caused a small fire outside the office, but workers managed to get the situation under control.
Russia says: Russia's ambassador to the United Nations, Vassily Nebenzya, told the UN Security Council on August 11 that the "reckless" shelling of the Zaporizhzhia site by Ukrainian forces could lead to a nuclear disaster "at any moment." He added, "Kiev's criminal attacks on the nuclear infrastructure facilities are pushing the world to the brink of a nuclear disaster that would rival the Chernobyl one." He asserted that the Ukrainian and U.S. claims that Russian forces are attacking the Russian-controlled plant make no sense, and that the artillery attacks have been documented as coming from territory controlled by Ukrainian forces.
On August 13, the deputy director of the Kakhovka hydroelectric power station, which services the Zaporizhzhia nuclear plant, added to the accusations against Ukraine by claiming that shelling of the station by Ukrainian forces risked a "nuclear catastrophe."
Obstacles: International calls for IAEA experts to visit the Zaporizhzhia site to determine the actual facts of the matter have so far failed to materialize into action due to various obstacles. In addition, U.S. calls to establish a demilitarized zone around the plant have been rejected by Russian officials on the basis that it would increase the vulnerability of the facility to Ukrainian "provocations" and "attacks."