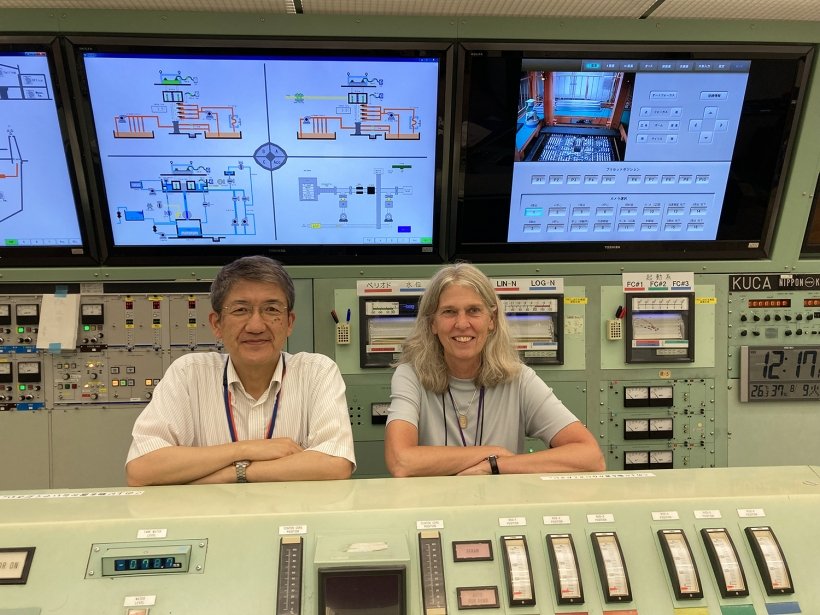 Fulfilling a commitment: The HEU removal from KUCA, a multicore facility for reactor physics and engineering research and training available for all Japanese universities, fulfilled a commitment made by the NNSA, MEXT, and Kyoto University at the 2016 Nuclear Security Summit to remove 45 kilograms of the material from research reactors in Japan to the United States as part of the nonproliferation goal of reducing the international availability of HEU. Over the past three years, the material was securely transported to two U.S. facilities—the Y-12 National Security Complex in Oak Ridge, Tenn., and the Savannah River Site in Aiken, S.C. At these sites, the HEU will be downblended to LEU, dispositioned, or both.
A monumental effort: The project was described as a "monumental effort" by NNSA administrator Jill Hruby, who noted that minimizing the availability of HEU for civilian uses "allows facilities like KUCA to continue their essential training and research missions without risk that the fuel could be used to produce an improvised nuclear device." She also said that the effort was successfully accomplished despite the added difficulties caused by restrictions related to the COVID-19 pandemic. Moreover, the project had to pass extremely high levels of scrutiny from Japan's Nuclear Regulation Authority, which granted the first approval of a facility safety analysis report since the Fukushima nuclear accident in 2011.
2023 goal: The NNSA, MEXT, and Kyoto University plan to convert the KUCA facility to LEU fuel use by the end of 2023. Safe and secure nuclear research and training activities will then be able to proceed at the site.