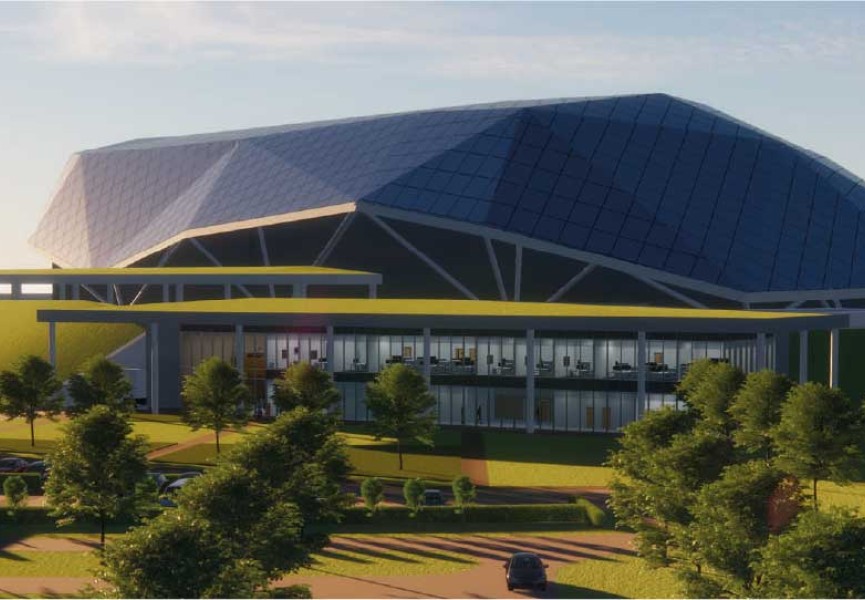 U.K.-based reactor developer Rolls-Royce SMR last week announced a list of six potential sites for its first small modular reactor factory. According to the company's announcement, the factory—the largest and most complex of three such facilities envisioned by the company—will manufacture the SMR vessels.
The other two factories will manufacture civil modules as well as mechanical, electrical, and plumbing modules.
Chosen from over 100 submissions, the shortlisted sites are Carlisle in Cumbria, Deeside in Wales, Ferrybridge in West Yorkshire, Richmond in North Yorkshire, Stallingborough in Lincolnshire, and Sunderland in Tyne and Wear.
Rolls-Royce SMR expects the first factory to be approximately 23,000 square meters (about 27,500 square yards) in size and bring a value to the selected region of some £100 million to £200 million (about $119 million to $237 million).
What they're saying: "I would like to thank everyone who sent in a submission suggesting locations in their region for the first Rolls-Royce SMR factory," said Tom Samson, the company's chief executive. "The response was fantastic and shows the ambition and appetite of the U.K. to build and operate a fleet of SMRs which will provide affordable, low-carbon electricity for generations to come. The final location will come from the shortlist and will result in significant investment, long-term high-skilled jobs, and will support the U.K. government's aspirations for leveling up."
The government's secretary of state for business, energy, and industrial strategy (BEIS), Kwasi Kwarteng, noted that "SMRs have the potential to provide quicker and cheaper low-carbon nuclear power, and today's announcement underlines the potential for new jobs around the country created by embracing this new technology."
In case you missed it: In March of this year, BEIS asked regulators—including the U.K. Office for Nuclear Regulation (ONR), the Environment Agency, and Natural Resources Wales—to begin a generic design assessment (GDA) of Rolls-Royce SMR's 470-MWe SMR design.
The request was made after BEIS conducted a readiness review of Rolls-Royce SMR's GDA application, which was submitted in November 2021. That review, ONR said in a March 7 announcement, "concluded that the design is ready to enter the GDA process." ONR added that the GDA "will begin once the necessary arrangement around timescales and resources have been put in place."
A GDA is performed to gauge the safety, security, and environmental protection aspects of a nuclear plant design. Successfully completing the assessment culminates in a design acceptance confirmation from ONR and a statement of design acceptability from the Environment Agency.