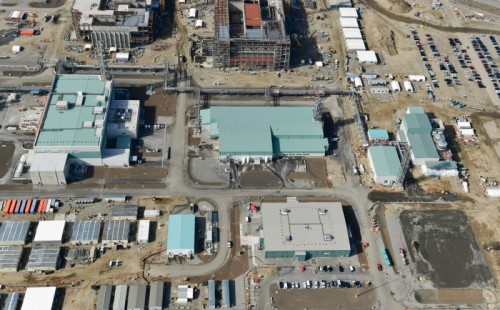 The U.S. Supreme Court on June 21 struck down a Washington state workers' compensation law that was designed to make it easier for workers at the Department of Energy's Hanford Site to receive compensation benefits. The court, by unanimous decision, found that the law violates the U.S. Supremacy Clause and discriminates against the federal government and its contractors.
Located near Richland, Wash., the Hanford Site produced plutonium for the U.S. weapons program for more than 40 years and is currently undergoing a massive radiological cleanup mission involving around 10,000 workers.
Background: In 2018, Washington state lawmakers passed legislation amending the workers' compensation law to presume that diseases, including cancers and respiratory illnesses, that developed while employed at Hanford are occupational and should trigger benefits eligibility. The 2018 law applied exclusively to Hanford Site workers.
The federal government challenged the law, arguing that it exposes government contractors, and by extension the United States, to high costs that are not incurred by similarly situated state and private employers. The law was upheld by the U.S. District Court for the Eastern District of Washington in 2019, and the Ninth Circuit Court of Appeals affirmed that decision in August 2020. The Biden administration then appealed the case to the Supreme Court in September 2021.
After the Supreme Court agreed to hear the case and to address concerns voiced by the federal government the Washington state legislature modified the law in March of this year to apply to all workers at all radiological waste sites in the state. Having amended the law, Washington argued that the case was moot and should be dismissed by the Supreme Court.
The opinion: In delivering the Supreme Court's opinion, Justice Stephen Breyer said that the Washington state law is unconstitutional under the Supremacy Clause, which "generally immunizes the federal government from state laws that directly regulate or discriminate against it." Breyer further added that the law does not fall under a congressionally mandated waiver of immunity.
As for the state's argument of mootness, Breyer said, "If there is money at stake, the case is not moot." Breyer noted that, in winning the case, the U.S. government stands to recoup or avoid paying between $17 million and $37 million in workers' compensation claims awarded under the 2018 law.
Washington's response: Following the Supreme Court's decision, Bob Ferguson, attorney general for the state of Washington, said that the court's ruling does not affect the state's amended 2022 law, which will remain in place.
"Because the legislature already fixed the issues the federal government raised, there is little practical impact in Washington as a result of this ruling," Ferguson said. "Hanford workers, and all others working with dangerous radioactive waste, remain protected. The federal government has not challenged this new law. If they do, we will defend these protections all the way back up to the Supreme Court again if we have to."