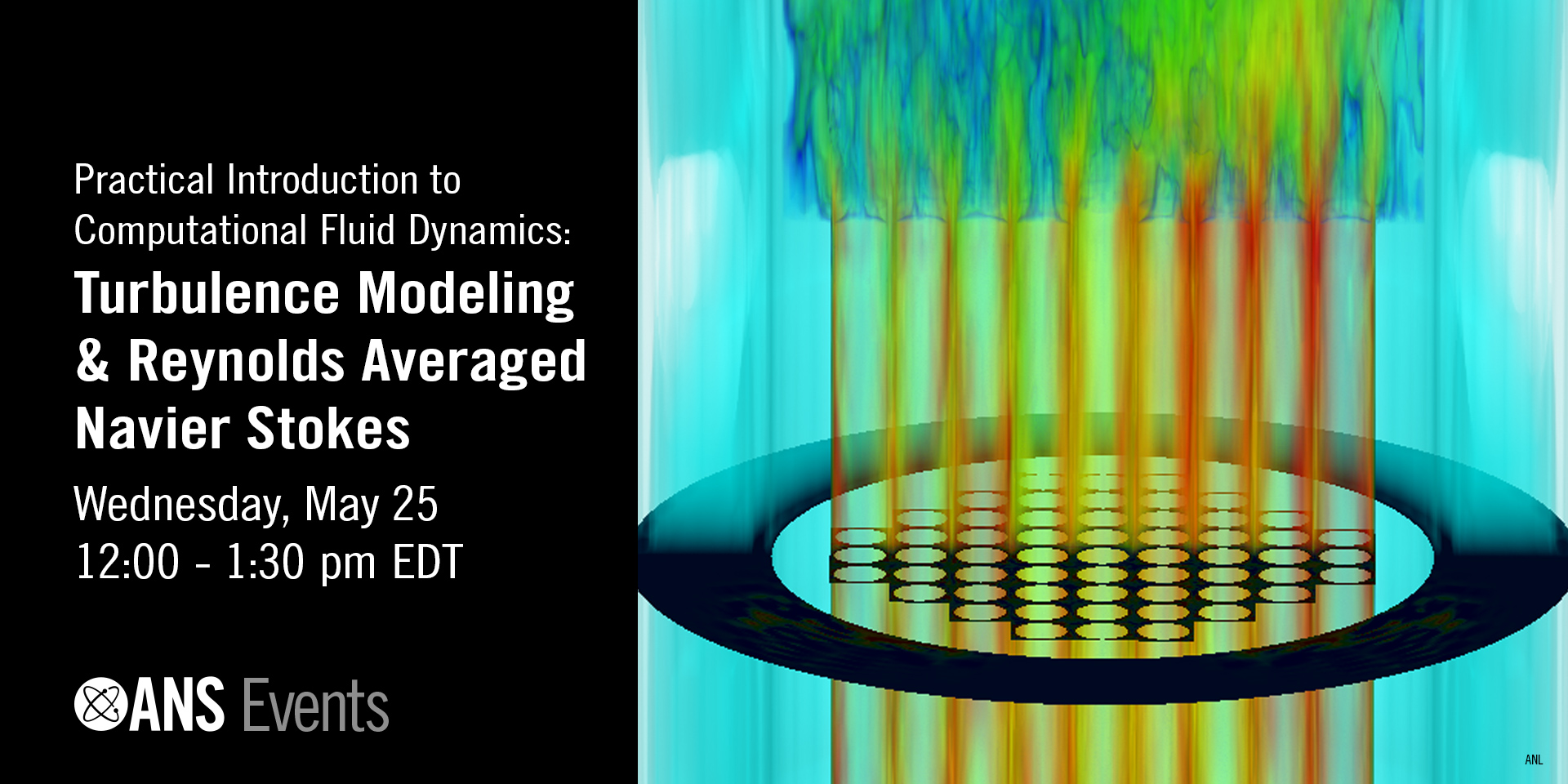 ANS is set to host a virtual event titled "Turbulence Modeling and Reynolds-Averaged Navier-Stokes," the first in a new four-part lecture series on computational fluid dynamics (CFD) presented by the Society. The webinar runs from 12:00 p.m. to 1:30 p.m. (EDT) on Wednesday, May 25, and is open to ANS members only. Advance registration is required.
What's it about: The nuclear industry and research centers are increasingly using CFD for a number of purposes. ANS's lecture series is designed to introduce key concepts in the modeling of complex turbulence flows, including practical applications in nuclear engineering and avoidance of potential pitfalls. This first lecture will focus on Reynolds-averaged Navier-Stokes, or RANS, turbulence models.
Annalisa Manera, professor of nuclear systems and multiphase flows at ETH Zürich (the Swiss Federal Institute of Technology in Zürich), will give the talk, with opening comments and moderation by Dillon Shaver, a nuclear engineer at Argonne National Laboratory.
Additional info: The organizers encourage you to submit questions in advance of the event. Can't attend in real time? A recording of the lecture will be shared via email with everyone who registers.
Plus, check out ANS's meetings as well as other upcoming and recorded past virtual events, including the recent tutorial on open-source CFD code Nek5000.