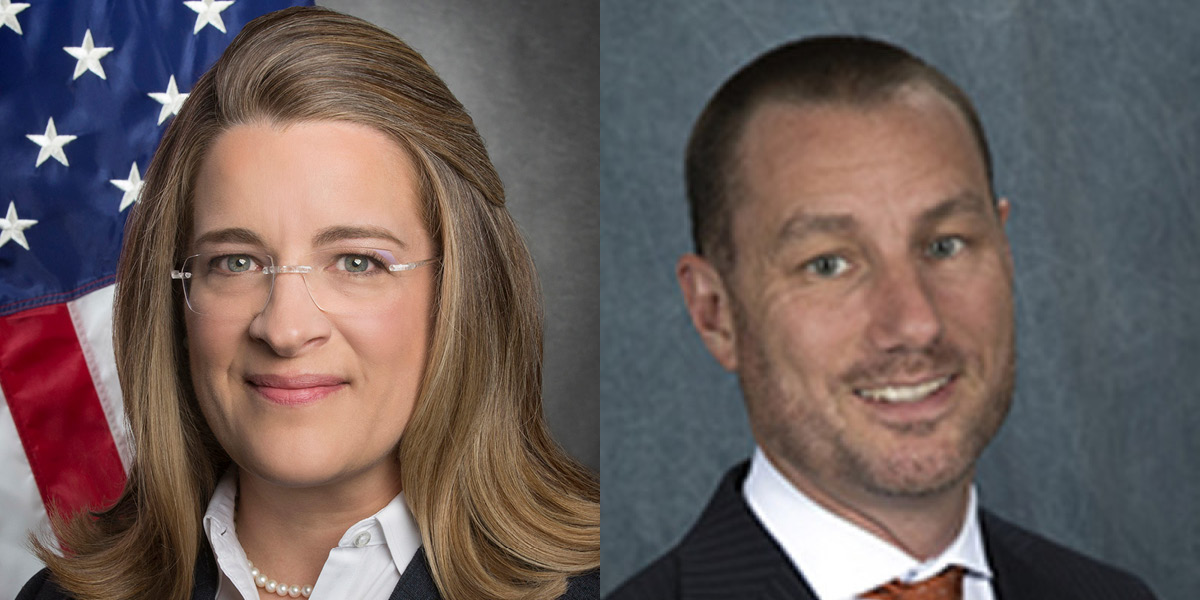 Annie Caputo: Caputo, a familiar name in nuclear circles, given that she concluded a three-year stint on the commission in June 2021, is currently a consultant for Idaho National Laboratory regarding international collaboration on advanced reactors. Caputo has also worked as a professional staff member and senior policy advisor for the Senate Environment and Public Works Committee and the House Energy and Commerce Committee. Prior to that, she held positions involving nuclear fuel and government affairs at Exelon Corporation.
Bradley R. Crowell: Crowell has more than 20 years of experience in the fields of energy, environment, natural resources, climate change, and national security, including executive leadership positions in federal and state government. He currently serves as director of the Nevada Department of Conservation and Natural Resources. He also served in the Obama administration and in 2013 was confirmed by the Senate as assistant secretary of energy for congressional and intergovernmental affairs. Notably, from 2004 to 2007, Crowell worked as a legislative advocate for the antinuclear Natural Resources Defense Council.
ANS announcement: The American Nuclear Society issued the following statement upon news of President Biden's NRC nominations:
We applaud the administration for forwarding nominations for the open NRC seats. The American Nuclear Society has consistently highlighted the need for a full commission of qualified individuals. We look forward to hearing the nominees' views on how they will ensure the NRC continues to carry out its mission of ensuring public health and safety. Specifically, we are interested in hearing how the nominees will approach the need for the continued safe and efficient operation of our current nuclear power plants, and establishing an effective framework for licensing and oversight of a new generation of nuclear technologies needed to address our most pressing climate and energy security challenges.