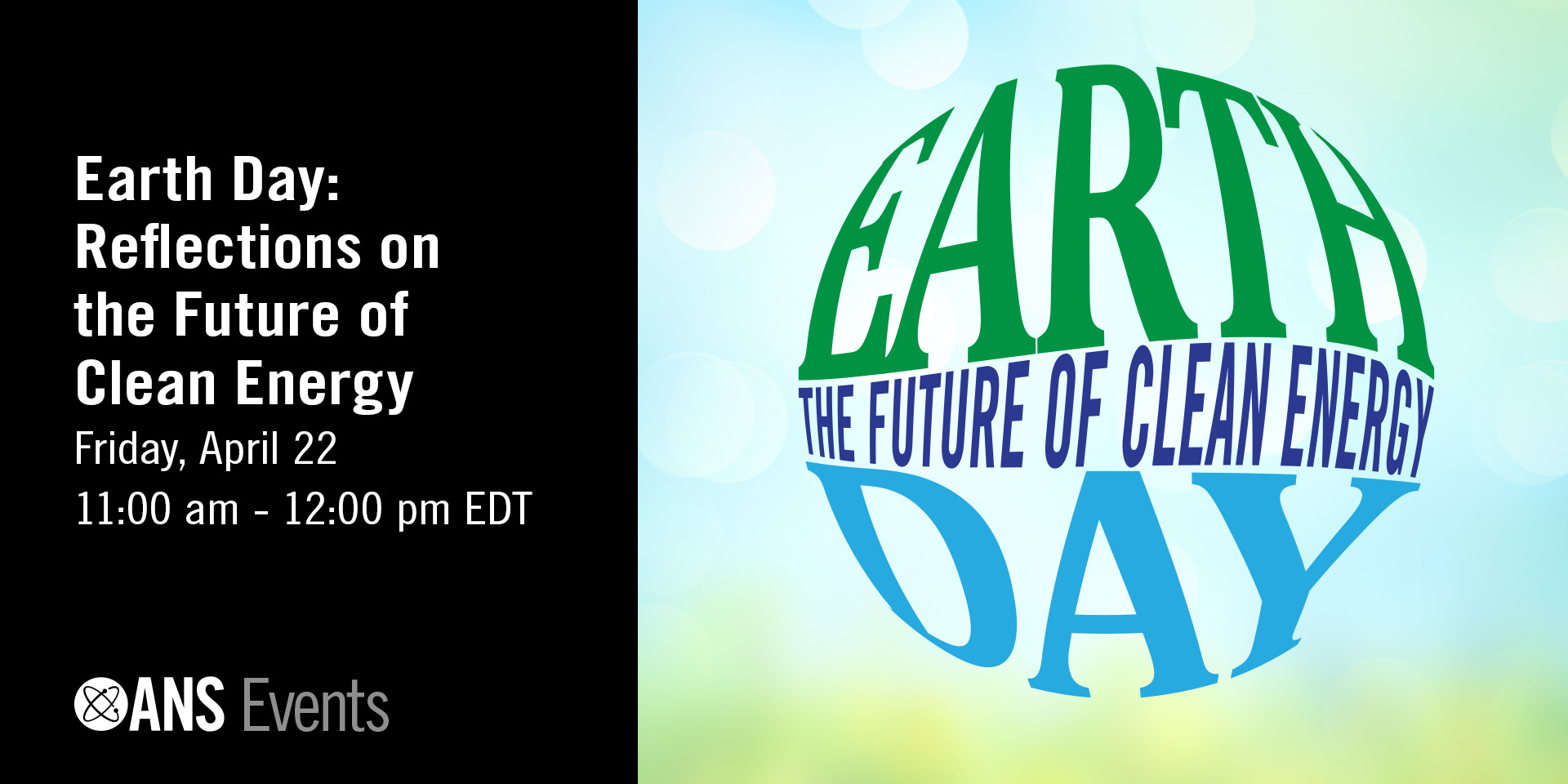 The American Nuclear Society is hosting a webinar, titled "Earth Day: Reflections on the Future of Clean Energy," on Friday, April 22, from 11 a.m. to noon (EDT).
Register Now. The webinar is free and open to all.
What it's about: A panel of representatives from the energy production, industrial, and transportation sectors will discuss the best, most responsible options for meeting the challenges of adapting emissions-free energy solutions on an unprecedented scale.
Panel: The event will be moderated by Craig Piercy, ANS executive director and chief executive officer, and it will feature the following expert panelists:
Mikal Bøe, chairman and CEO, Core Power
Shannon Bragg-Sitton, director for the Integrated Energy and Storage Systems Division in the Energy and Environment Science and Technology Directorate, Idaho National Laboratory
Lindsey Walter, deputy director, Climate and Energy Program, Third Way
Submit questions: Please feel free to submit questions in advance of the event.
Can't attend in real time? A recording of the event will be shared via email with everyone who registers.
Additional ANS events: Check out ANS's other upcoming and recorded virtual events and meetings.