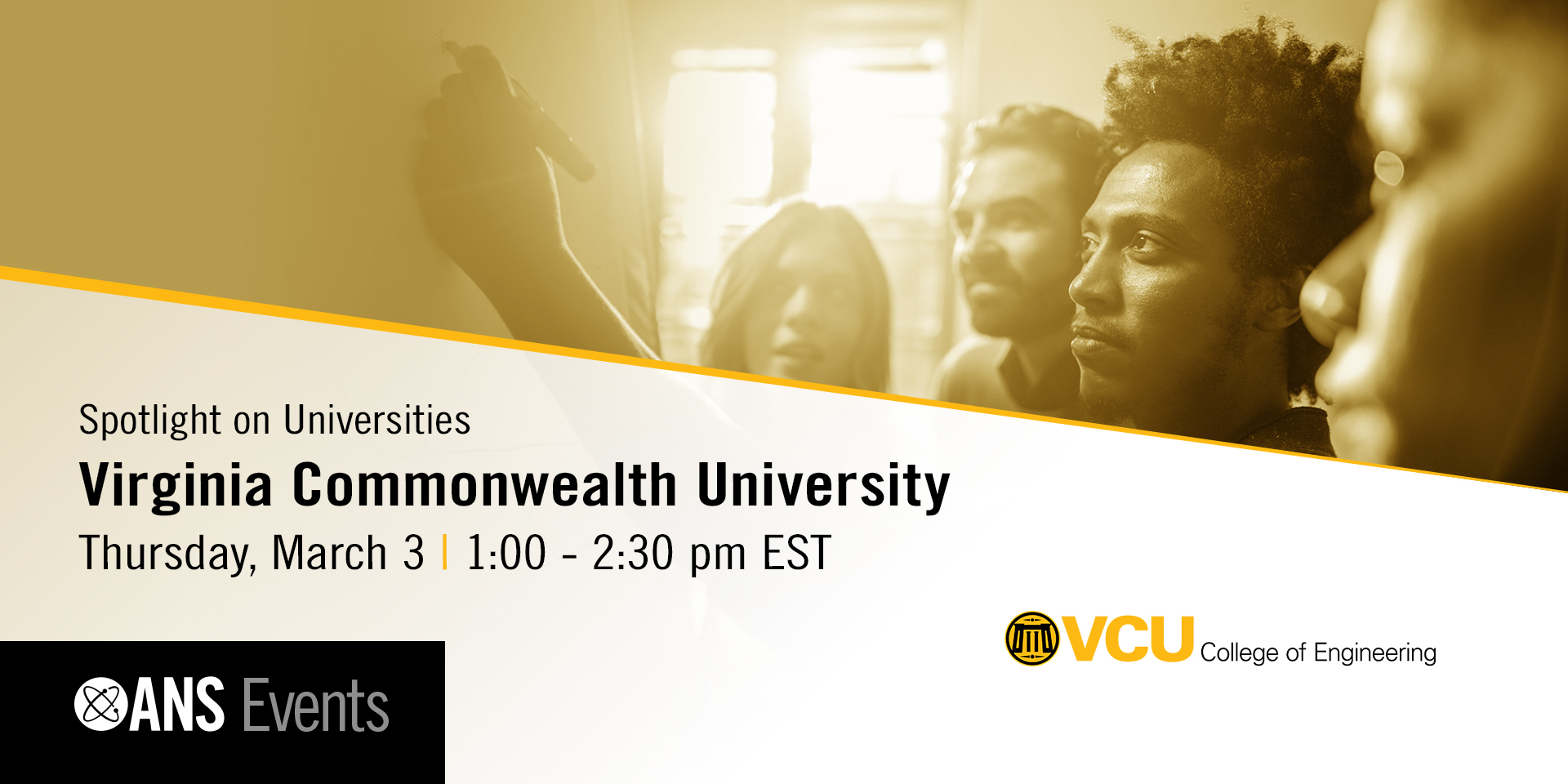 The spotlight shines on Virginia Commonwealth University during a virtual event taking place tomorrow, March 3, from 1:00 to 2:30 p.m. EST. The ANS Young Members Group is hosting the event.
Register now for the event.
On deck: Featured during the event will be faculty members and staff from VCU's nuclear engineering program, who will talk about the program and some of the research they are currently working on.
The event will be the first one in ANS's new "Spotlight on Universities" series.