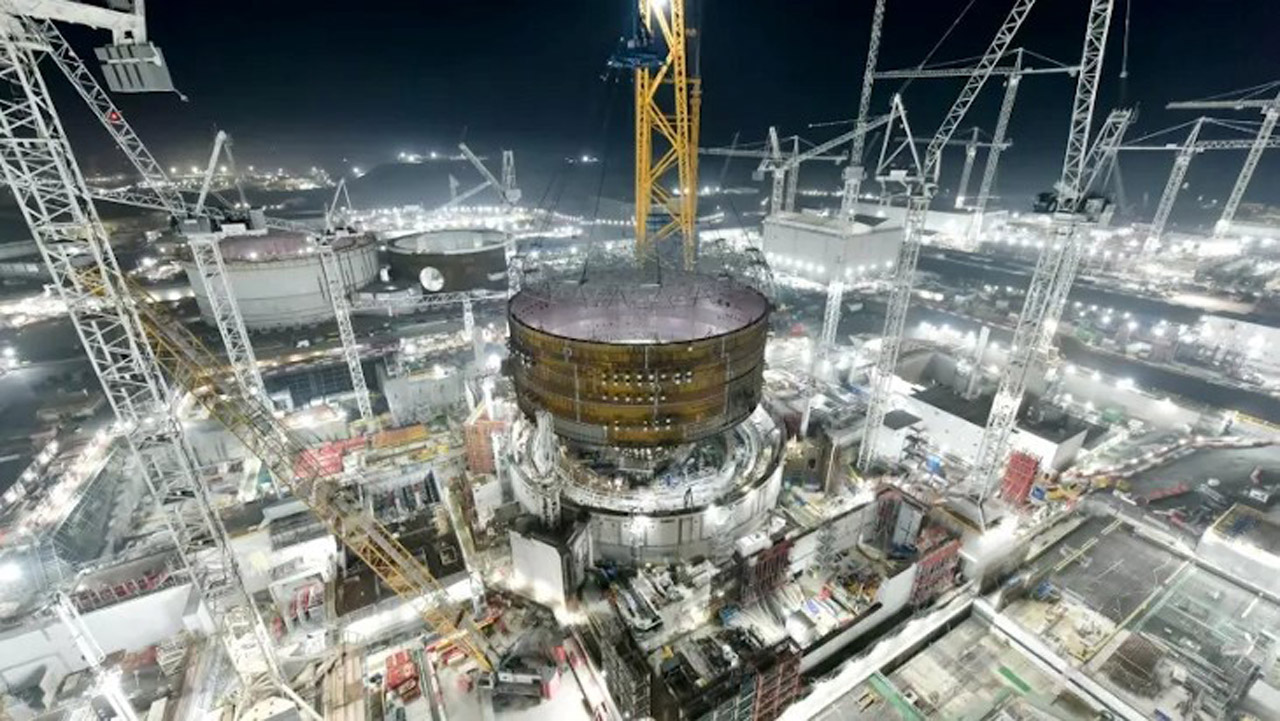 The United Kingdom's Office for Nuclear Regulation (ONR) has granted permission for the start of bulk mechanical, electrical, and HVAC component installation work at the Hinkley Point C site in Somerset, England, where two 1,630-MWe EPRs are under construction. Thus far, most of the activity at Hinkley Point C has been in the field of civil construction.
This new phase, according to ONR, will require a workforce of up to 4,000 during peak times, including welders, pipe fitters, and electricians. The work is to be accomplished over a three-year period, with NNB Genco—the EDF Energy subsidiary set up in 2009 to build and operate Hinkley Point C—teaming up with four suppliers: Balfour Beatty Bailey, Doosan, Cavendish, and Altrad.
ONR's Hinkley Point man: "This represents a major change to the project," said ONR's Shane Turner, superintending inspector for the new plant. "Our scrutiny of the work at Hinkley Point C has been constant from the start, and this will remain the same as developments move to the next important phase. At the front and center of our regulation of any under-construction plant is clear evidence from a site licensee to demonstrate that its overall installation complies with the highest standards of U.K. safety and security. Only once these are met will ONR sanction the site to proceed to the next stages of construction, installation, and commissioning."
In case you missed it: Progress at the site received praise from U.K. government officials last month. Kwasi Kwarteng, secretary of state for business, energy, and industrial strategy, and Helen Whately, exchequer secretary of the treasury, toured the nuclear new-build project on January 13, accompanied by Jean Bernard Lévy, EDF's chairman and chief executive.
"In order to strengthen Britain's energy security and reduce our exposure to volatile global gas prices, we are firmly committed to deploying new nuclear, as seen through the construction of Hinkley Point C," Kwarteng said. "It has been remarkable to see how construction work is progressing and to meet with some of the workers driving forward one of Britain's biggest infrastructure projects. New nuclear is not only at the heart of our plans to ensure greater energy independence, but to create high-quality jobs, boost apprenticeships, and drive economic growth."
Currently, EDF Energy predicts commercial start dates of mid-2026 for Unit 1 and 2027 for Unit 2.