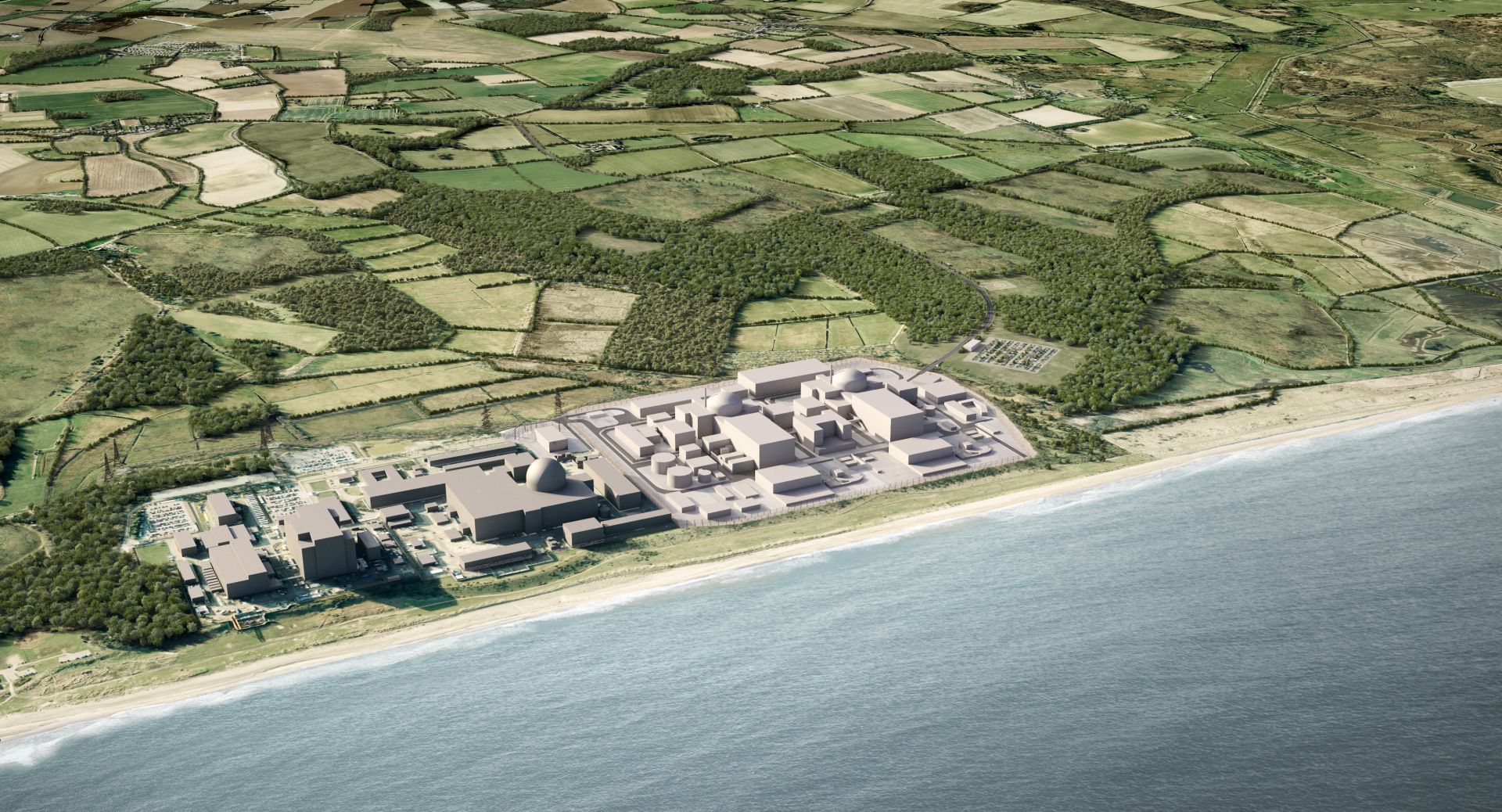 The U.K. government recently confirmed a further £170 million (about $216 million) investment of previously allocated funding for development work on the proposed Sizewell C nuclear power plant project in Suffolk, England.
In November 2022, the government established a £700 million (about $890 million) investment scheme to fund Sizewell C's continuing development so that the project could be brought to a point at which a final investment decision could be made.  The new funding, according to a July 24 government announcement, "represents a permitted legacy subsidy modification to the investment scheme under the subsidy control rules."
The additional £170 million will be used to prepare the site for future construction, procure key components from the project's supply chain, and expand its workforce, the announcement stated.
Just one week prior to this latest funding announcement, the government officially launched Great British Nuclear to help ramp up the United Kingdom's nuclear capacity to as much as 24 gigawatts by 2050.
The official words: "Following the launch of Great British Nuclear, and our plans for a massive revival of nuclear power, I am proud to be demonstrating the government's commitment to the continued development of Sizewell C," said U.K. energy security secretary Grant Shapps. "Sizewell C represents the bridge between the ongoing construction of Hinkley Point C and our longer-term ambition to provide up to a quarter of the U.K.'s electricity from homegrown nuclear energy by 2050. Our new nuclear fleet will provide clean, reliable, and abundant energy whilst driving down bills, boosting economic growth, and ensure that the U.K. is never held to energy ransom by tyrants like Putin."
Nuclear and networks undersecretary Andrew Bowie commented, "With government support, our nuclear industry will play a critical role in supplying cleaner, homegrown energy and boost our energy security by reducing our reliance on fossil fuels from abroad. The steps we're taking today will speed up the development of one of our biggest projects, Sizewell C, towards final approval, which would enable construction to start as soon as possible, supporting thousands of jobs for communities in Suffolk and across the country."
Background: The proposed Sizewell C station, consisting of twin 1,600-MWe EPRs, would be built next to Sizewell B, a 1,198-MWe pressurized water reactor that began operation in 1995. (The Sizewell site also houses Sizewell A, a 290-MWe Magnox gas-cooled reactor, but that unit was permanently shuttered in 2006.) Sizewell C would be a near copy of the two-unit Hinkley Point C station, currently under construction in Somerset, England.