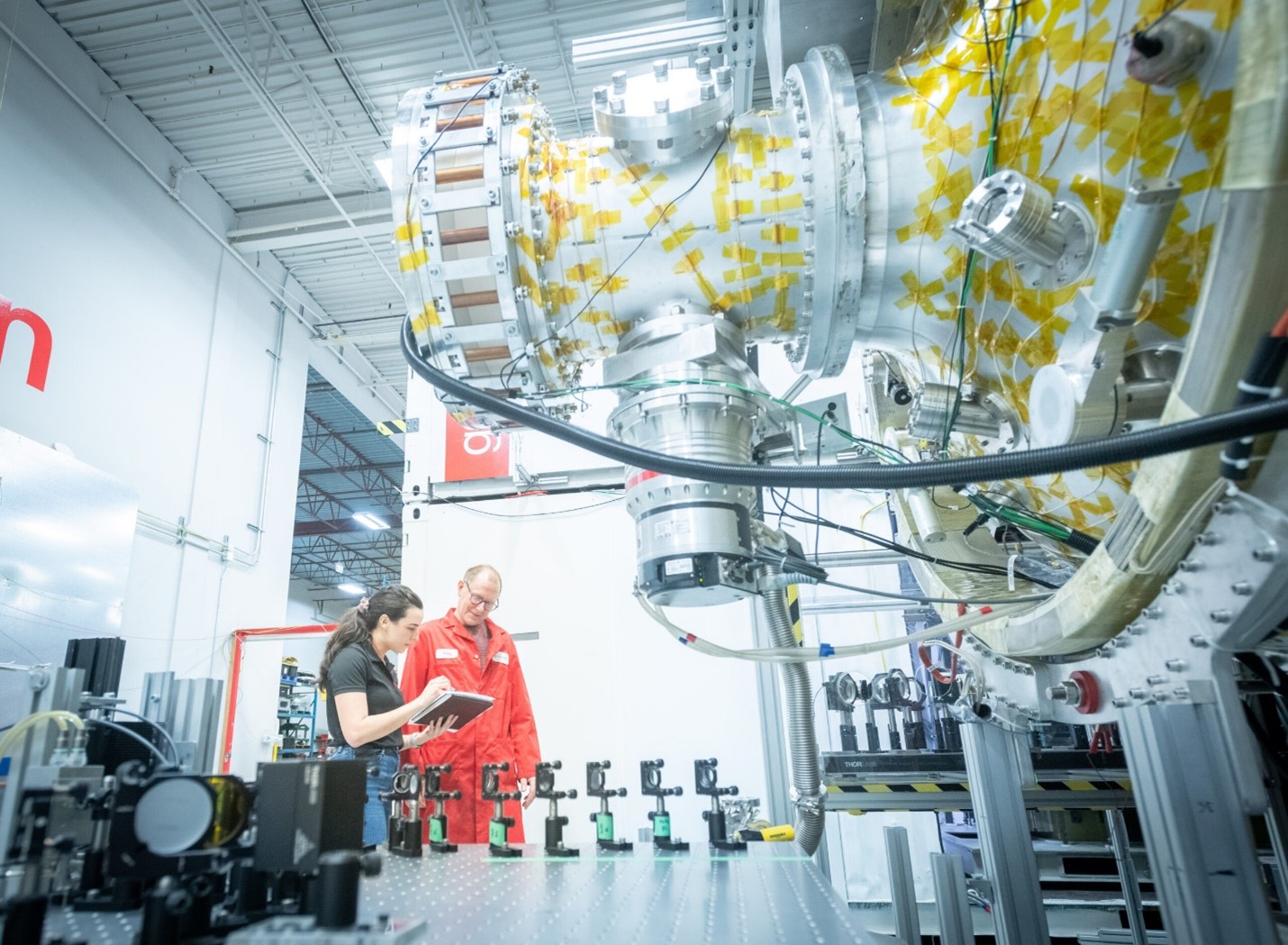 Bruce Power, General Fusion, and the Nuclear Innovation Institute have signed a memorandum of understanding to evaluate the potential deployment of a fusion power plant in Ontario, including in a region on the shores of Lake Huron comprising three counties—Bruce, Grey, and Huron—that has been dubbed the Clean Energy Frontier. Together the three organizations plan to build on existing clean energy technologies and expertise in the region and lead stakeholder and public outreach activities to raise awareness of the potential benefits of fusion energy.
Canadian technology: General Fusion, headquartered in Vancouver, British Columbia, has global aspirations. Last year the company established a U.S. operations base in Oak Ridge, Tenn., and announced plans to build a fusion demonstration plant based on its magnetized target fusion technology at the U.K. Atomic Energy Authority's Culham Campus in south central England. The project is scheduled to be operational in 2025, supporting the company's goal to commercialize the technology by the early 2030s.
"This landmark MOU provides a framework in which Canada's energy leaders can benefit from each other's technology innovations and expertise to lead the way in adopting fusion power in Ontario and across Canada," said Christofer Mowry, chief executive officer of General Fusion. "We look forward to advancing this partnership to help meet Canada's climate targets and the increasing electricity needs of Canadians."
Plasma compression advances: On January 10, General Fusion announced that it had achieved several performance goals of a prototype system for its fusion demonstration plant. The company's plasma compression prototype, commissioned in early 2021, drives a forceful yet symmetric collapse of a large liquid vortex cavity in tens of milliseconds.
According to the company, achieving the compression milestone with the prototype significantly reduces engineering and technical risks for General Fusion's planned demonstration plant, which will use a collapsing liquid metal cavity to heat and compress plasma fuel to fusion conditions at 100 million degrees Celsius.
In Ontario: For Bruce Power, which operates eight CANDU reactors in Ontario, the MOU is one way the company plans to advance new clean energy technologies.
"In order to achieve a net-zero future here in Ontario, and Canada, we need to continue expanding the clean electricity production of our existing facilities and will need innovation as part of the future," said Mike Rencheck, president and CEO of Bruce Power. "Our partnership will explore these innovations and leverage the established capability in this region as a home to new technologies that will contribute to a carbon-free future."
Bruce Wallace, president and CEO of the not-for-profit Nuclear Innovation Institute, said, "As we seek innovative solutions to combat climate change, the tri-county region of Bruce, Grey, and Huron is well positioned to build on its existing strengths as the Clean Energy Frontier."