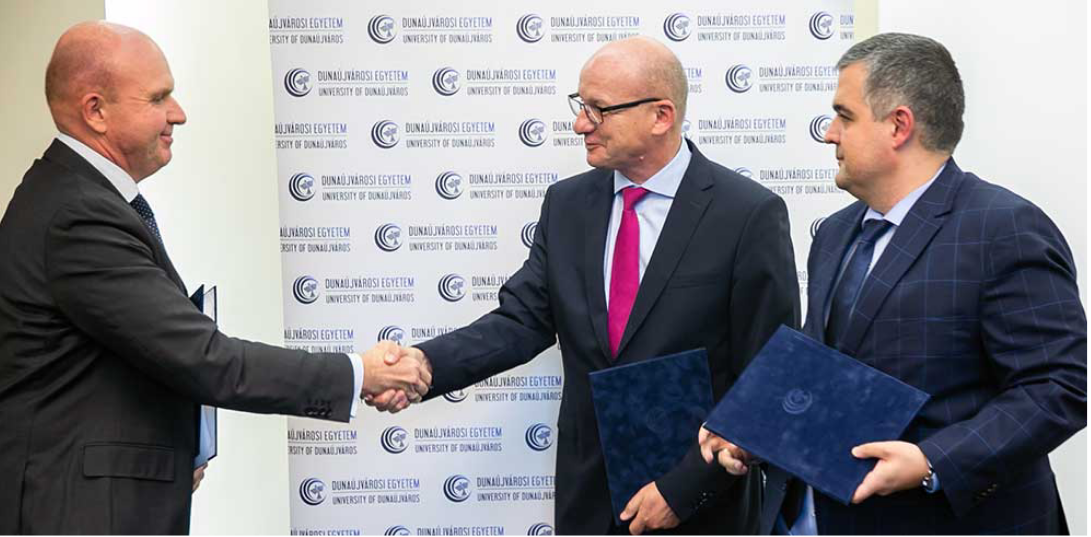 The Hungarian office of Framatome this week signed a memorandum of understanding with Budapest-based research and economic development company Hunatom and the University of Dunaújváros to work together supporting nuclear education and training, research and development, and implementation of new technologies for Hungary and surrounding countries.
Representatives of the three organizations signed the MOU during a ceremony at Hungary's University of Dunaújváros, about 40 miles south of Budapest.
The framework: In accordance with the MOU, the organizations will establish and maintain a collaborative relationship in the field of higher education for nuclear training and development. According to Framatome, the MOU serves as a framework for cooperation to use the strength and abilities of each partner in areas such as technical consultancy, industrial development, and project management to service the energy industry.
As a first step, the parties will consider integrating Framatome's Inspection Academy into the educational platform of the University of Dunaújváros. The four-month training program will prepare students to provide quality-related inspections at existing plants and construction sites for new-build nuclear power plants.
He said it: Following the announcement, Balázs Bodnár, Framatome Hungary's managing director, said, "As one of the main suppliers at the Paks II project, we are proud to call Hungary home for the past 20 years. This agreement will help us grow our presence in central Europe and develop our workforce to support safe, reliable, low-carbon energy."