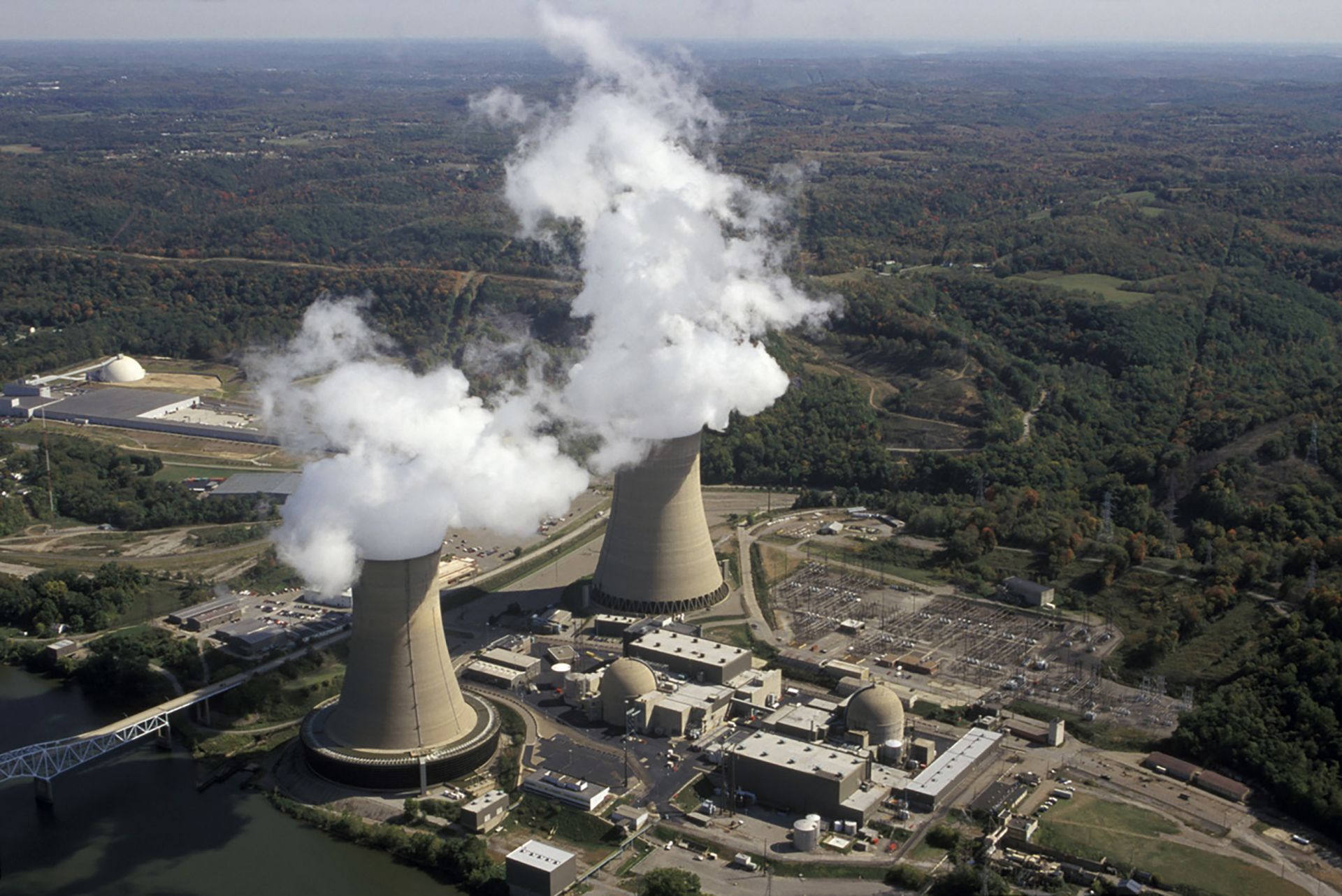 In an action that could make Pennsylvania's nuclear plants more cost-competitive in power markets, the state's Independent Regulatory Review Commission has approved a regulation that would allow Pennsylvania to join the Regional Greenhouse Gas Initiative (RGGI), a cooperative effort of Northeastern and Mid-Atlantic states designed to cap and reduce carbon emissions from fossil fuel–fired power plants.
On September 1, after nearly six hours of testimony from both supporters and detractors, the five-member commission voted 3–2 to approve the regulation.
Approved by Pennsylvania's Environmental Quality Board (EQB) in a 15–4 vote earlier this year, the regulation now goes to the state Attorney General's Office for a final review. Gov. Tom Wolf, Pennsylvania's leading RGGI advocate, is hoping for an early 2022 join date, but litigation before then is likely, given the strong presence of fossil-fuel interests in the state, as well as the adamant opposition of the GOP-controlled state legislature.
RGGI is currently composed of the following states: Connecticut, Delaware, Maine, Maryland, Massachusetts, New Hampshire, New Jersey, New York, Rhode Island, Vermont, and Virginia.
Some context: In October 2019, Wolf issued an executive order directing the Department of Environmental Protection to develop and present to the EQB a proposed rulemaking package that would enable the state to participate in RGGI. On September 16, 2020, however, the legislature passed a bill to prevent Pennsylvania from joining the consortium. Wolf was able to veto the measure, which had failed to garner a veto-proof majority by a handful of votes.
Noteworthy: In March 2020, Energy Harbor, owner of the two-unit Beaver Valley nuclear plant in Shippingport, Pa., announced that it was withdrawing the deactivation notice previously issued for the facility. John Judge, the company's president and chief executive officer, said at the time, "The decision to rescind the deactivations for Beaver Valley was largely driven by the efforts of Governor Wolf's administration to join the Regional Greenhouse Gas Initiative, which will begin to help level the playing field for our carbon-free nuclear generators. . . . We are excited about the RGGI process implementation in early 2022 but would need to revisit deactivation if RGGI does not come to fruition as expected."