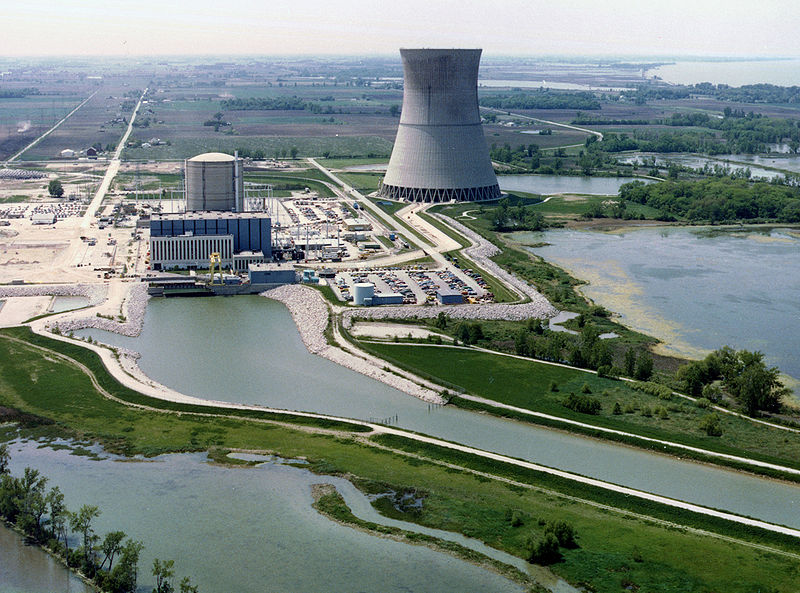 The Great Lakes Clean Hydrogen Hub coalition (GLCH) has submitted an application for funding from the $8 billion Department of Energy program authorized by the Bipartisan Infrastructure Law to support the creation of regional clean hydrogen hubs, nuclear plant owner/operator Energy Harbor announced on May 2.
Owner and operator of the Davis-Besse and Perry nuclear plants in Ohio as well as Beaver Valley in Pennsylvania, Energy Harbor announced last September that it was joining forces with major industrial companies in the region, the University of Toledo, several DOE national laboratories, and others to form the GLCH in hopes of transitioning the Midwest into a leading low-carbon fuel production center.
In November, the GLCH announced that it was moving forward with a hydrogen hub application to the DOE, and this January, the coalition said it had received encouragement from the department to proceed with the application's development and submission. While 79 organizations had submitted concept papers to the DOE for consideration, only 33 projects were encouraged to proceed to the full application process.
The plan: The GLCH's application details a $2 billion plan to create a hydrogen hub to provide Ohio, Michigan, and portions of Pennsylvania and Indiana with clean hydrogen from nuclear power at a competitive cost. According to the announcement, the GLCH plan has a well-defined scope, is commercially feasible, and will utilize proven production technologies to minimize the time required to achieve full production of 100-plus metric tons of hydrogen per day.
The coalition has proposed developing low-carbon hydrogen via electrolysis at Davis-Besse, with distribution across the Great Lakes region via pipeline and road transportation.
"By creating a supply of clean hydrogen, GLCH aims to help major industries across the Midwest to decarbonize," the May 2 announcement stated. "It will also serve the hydrogen needs of the growing mobility market (including trucking, transit buses, rail, aviation, and marine) as it transitions to a zero-emission future. The hub is expected to benefit local communities through stakeholder engagement, job creation, and workforce partnerships and investments, particularly in disadvantaged communities."
Included with the application were letters of support from local unions, educational institutions, community organizations, and economic development organizations, as well as from local, state, and federal government officials, Energy Harbor said. Among the lawmakers endorsing the GLCH's application were Ohio's Republican governor Mike DeWine, Michigan's Democratic governor Gretchen Whitmer, Sens. Sherrod Brown (D., Ohio) and Gary Peters (D., Mich.), and Reps. Marcy Kaptur (D., Ohio) and Bob Latta (R., Ohio).