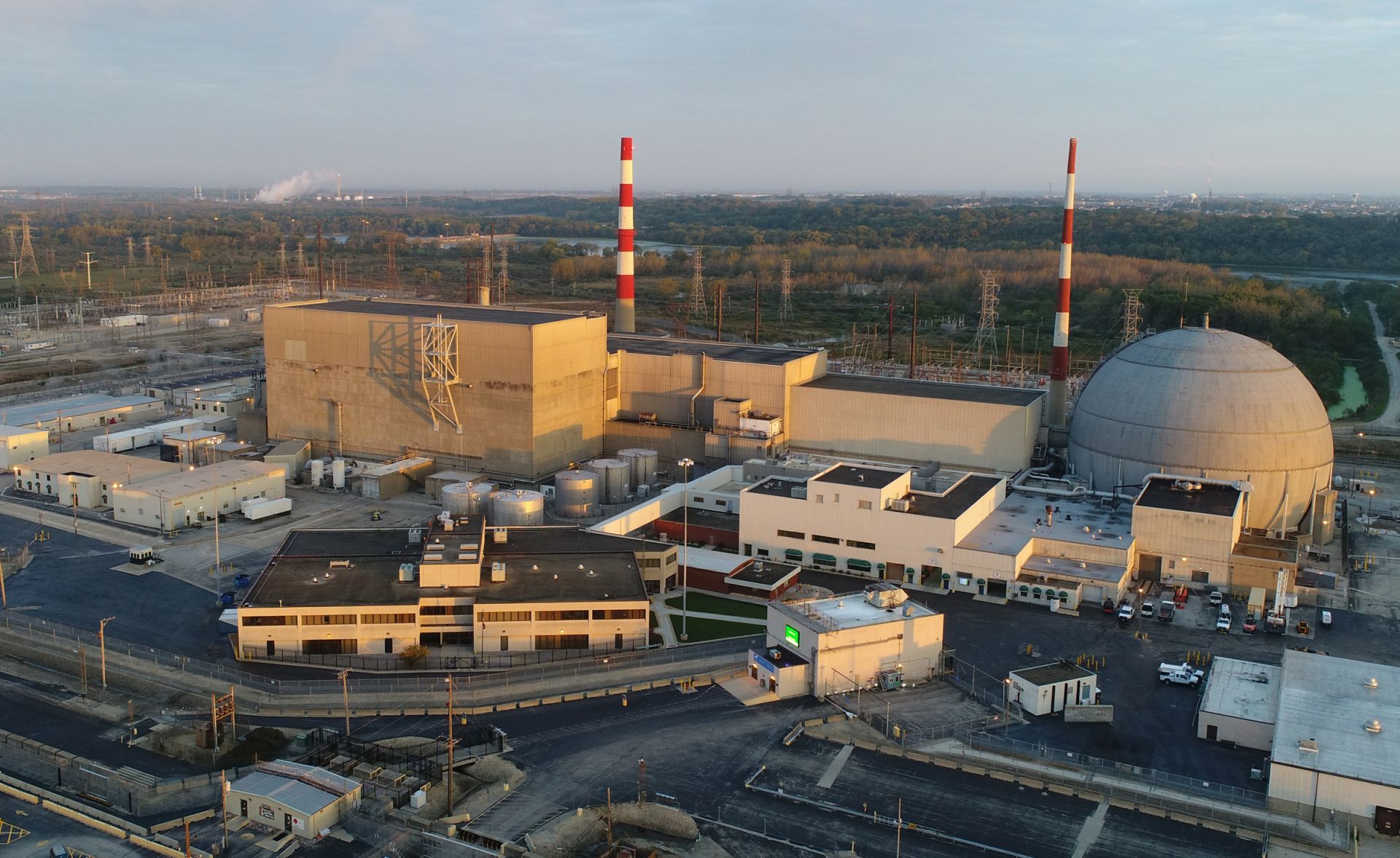 With essentially no time to spare, the Illinois Senate early this morning passed a clean energy omnibus package that includes $694 million in assistance to three of the state's financially troubled nuclear plants: Braidwood, Byron, and Dresden. The vote was 39–16. (Both the Senate and House had returned to the capital on Tuesday for a one-day special session to consider legislative redistricting.)
Exelon Generation, owner and operator of Illinois's nuclear reactor fleet, announced last year that without state aid, it would be forced to close the Byron and Dresden facilities in 2021. Byron is scheduled to close in two weeks, with Dresden's deactivation to follow in November.
Sen. Sue Rezin (R., 38th Dist.), one of two Republicans to vote in favor of the measure, said in a 2 a.m. tweet, "While I don't agree with every aspect of this legislation, what I do support is the fact that this bill will preserve our nuclear fleet and keep thousands of good-paying jobs in our state. Going into tonight, thousands of union workers wondered if they would lose their jobs and be forced to move from the communities that they call home. With the passage of Senate Bill 18, we take an important step in securing a better energy future for Illinois."
Sen. Michael Hastings (D., 19th Dist.), an ally of Rezin's in the fight to preserve Illinois's nuclear fleet, issued a statement, saying, "The Illinois Senate, and the Senate Energy and Public Utilities Committee, refuse to allow ratepayers to foot the bill for a transition to a cleaner energy future that did not include our valued nuclear fleet. We traveled the state, conducted thorough hearings, and made clear in negotiations that good-paying jobs and our environment must be preserved at all costs. This starts with our nuclear fleet, the most precious natural resource the state of Illinois can offer."
The breakthrough: The bill would close privately owned coal-fired plants by 2030 and municipal coal plants and natural gas plants—including the Prairie State Energy Campus coal plant, the bête noire of Illinois's clean energy advocates—by 2045.
Gov. J. B. Pritzker, some lawmakers, and environmentalist groups had balked at an earlier version of the legislation that would have allowed some fossil-fuel generators to continue operating over the next two decades with carbon capture, sequestration, and storage technologies.
Next: The bill now proceeds to the Illinois House, which, having adjourned Tuesday evening, will need to quickly return to the capital to consider the legislation, as any alterations to it would need to go back to the Senate for approval.