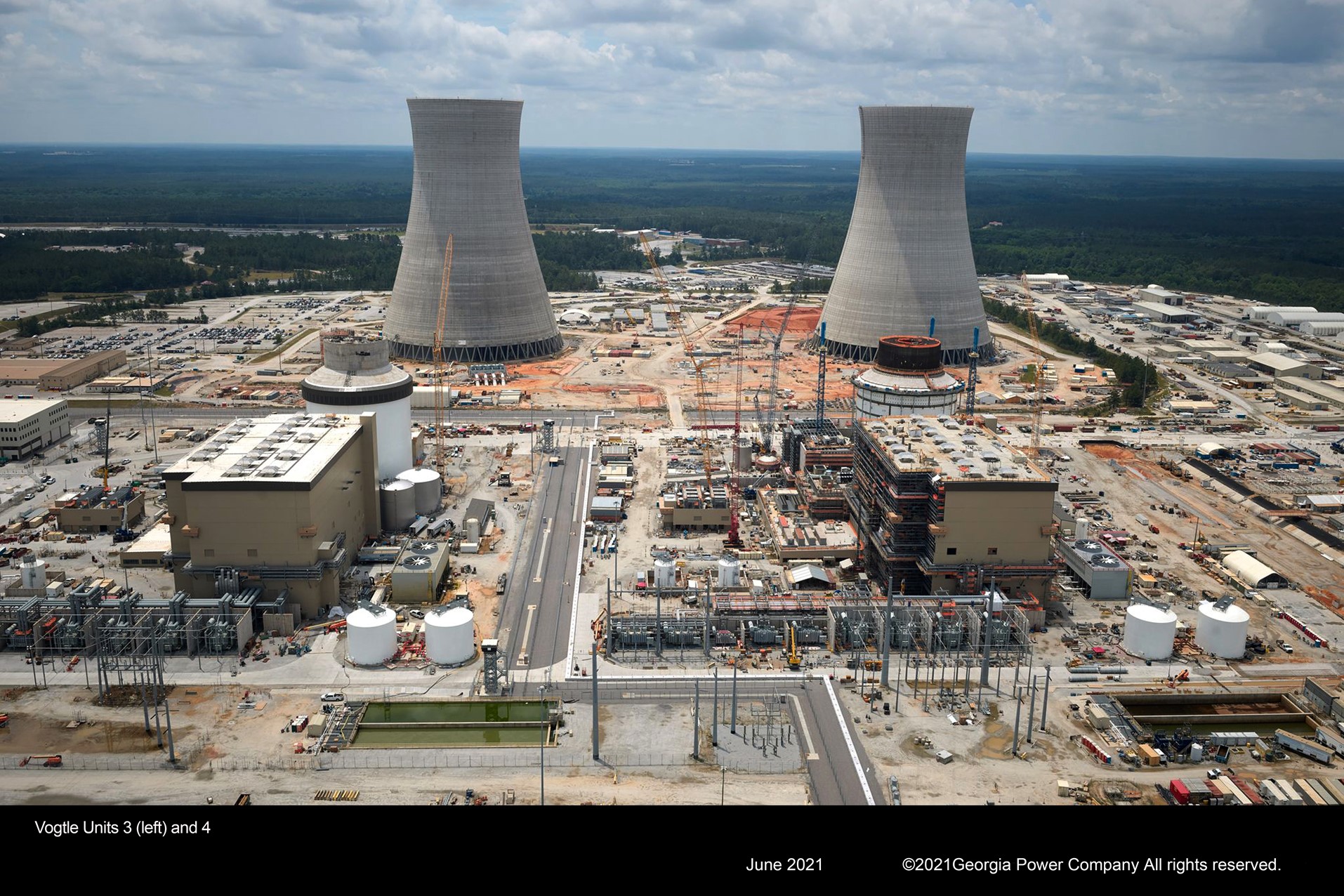 Oversight of the Vogtle nuclear new-build project will be increased if the preliminary conclusions in an August 26 Nuclear Regulatory Commission special inspection report are finalized.
Conducted from June 21 to July 2, the inspection looked into the cause and extent of construction-quality issues in the safety-related electrical cable raceway system at Vogtle-3.
Electrical raceway systems are designed and routed to prevent a single event from disabling redundant safety-related equipment in commercial nuclear power plants, according to the NRC. They consist primarily of conduits and cable trays, which route and support the cables needed to ensure that safety-related equipment performs its safety functions.
What they found: Inspectors concluded that Southern Nuclear—the Southern Company subsidiary in charge of Unit 3 and 4 construction—failed to adequately separate safety- and nonsafety-related cables for reactor coolant pumps and equipment designed to safely shut down the reactor. In addition, inspectors found instances where the company failed to identify and report issues pertaining to the safety-related electrical raceway system and enter them into its corrective action program.
The inspection report also emphasized, however, that there is no increased risk to the public while the company corrects the conditions because there is no nuclear fuel in the reactor.
In response to the report, John Kraft, a spokesman for Georgia Power, the primary owner of Vogtle, noted to the Associated Press, "Many of these issues were already identified by Southern Nuclear and self-reported to the NRC. Corrective action plans have been in place, and work has been underway for months to resolve these issues, in close coordination with the NRC."
Context: In April 20 testimony submitted to the Georgia Public Service Commission, Stephen Kuczynski, chairman, president, and chief executive officer of Southern Nuclear, and Aaron Abramovitz, vice president of business operations for the Vogtle project, stated, "As the project team worked to close out work packages during system turnover and during the preparation for testing, our on-going reviews and inspection processes identified instances of cables connected to control system equipment not being properly spaced, a variety of non-conforming conditions regarding cable terminations, some cables pulled too tight so that they did not lie in the cable tray as designed, and some cables as installed in cable trays not meeting design standards."
The Southern officials also said that the remediation work caused a delay to the start of the unit's hot functional testing, which resulted in the decision to push back the expected commercial operation date of Vogtle-3 to December 2021. (That date was later pushed back further, first to January 2022, then to the second quarter of 2022.)