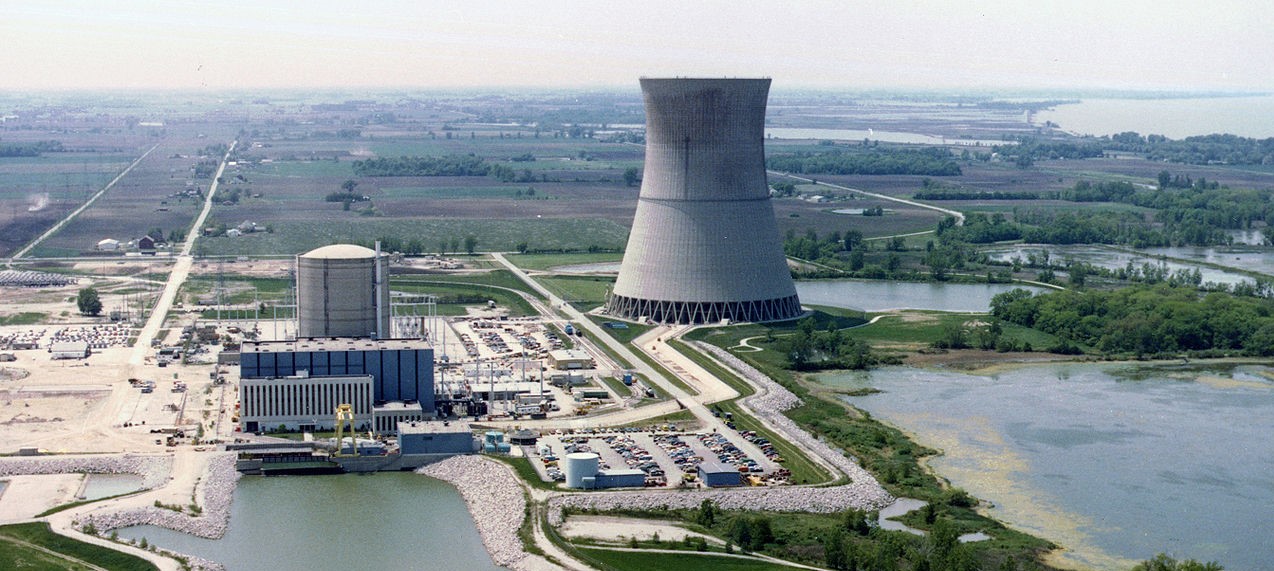 Akron, Ohio-based FirstEnergy Corporation has been charged with wire fraud and will pay a $230 million monetary penalty over its role in a $61-million corruption and racketeering scheme to secure state subsidies for Ohio's nuclear power plants, Davis-Besse and Perry.
The scheme involved efforts to pass H.B. 6, a bill establishing a seven-year program to charge Ohio's electricity consumers fees to support payments of about $150 million annually to the plants' operator, Energy Harbor Corporation, then a subsidiary of FirstEnergy known as FirstEnergy Solutions. FES had announced in March 2018 that it would be forced to close Davis-Besse and Perry without some form of financial support from the state. Those efforts succeeded, and H.B. 6 was signed into law exactly two years ago (July 23, 2019).
The charge: According to a July 22 media release from the U.S. Attorney's Office for the Southern District of Ohio, FirstEnergy has been charged with conspiring "with public officials and other individuals and entities to pay millions of dollars to public officials in exchange for specific official action for FirstEnergy Corp.'s benefit."
In a statement on its website, the company admitted to the charge, saying, "Central to FirstEnergy Corp.'s effort to influence the legislative process in Ohio was the use of 501(c)(4) corporate entities. FirstEnergy Corp. used the 501(c)(4) corporate form as a mechanism to conceal payments for the benefit of public officials and in return for official action. FirstEnergy Corp. used 501(c)(4) entities in this way because the law does not require disclosure of donors to a 501(c)(4) and there is no ceiling that limits the amount of expenditures that can be paid to a 501(c)(4) entity for the purpose of influencing the legislative process."
The wire fraud charge could be dropped in three years if the company complies with all terms of the agreement, FirstEnergy said in a separate statement.
The penalty: The payment of the $230 million fine is to be split equally between the U.S. Treasury and the Ohio Development Service Agency for the benefit of Ohio utility customers. The fine "will not be recovered in rates or charged to customers," according to FirstEnergy.
The sorry saga: The scandal surrounding H.B. 6 erupted in July of last year when federal prosecutors arrested Larry Householder, then speaker of the Ohio House of Representatives, and four associates for taking $61 million from what the criminal complaint termed "Company A entities" in exchange for help in passing H.B. 6 and preventing the bill from being repealed through a ballot initiative organized by its opponents.
Householder and two of those associates, former Republican Party chairman Matt Borges and lobbyist Neil Clark, entered not guilty pleas. The two other associates, lobbyist Juan Cespedes and political strategist Jeff Longstreth, pleaded guilty.
Householder, who is still awaiting trial, was expelled from the Ohio House last month, while Clark took his own life in March. Also in March, after much legislative dithering, H.B. 6's nuclear subsidies were repealed.