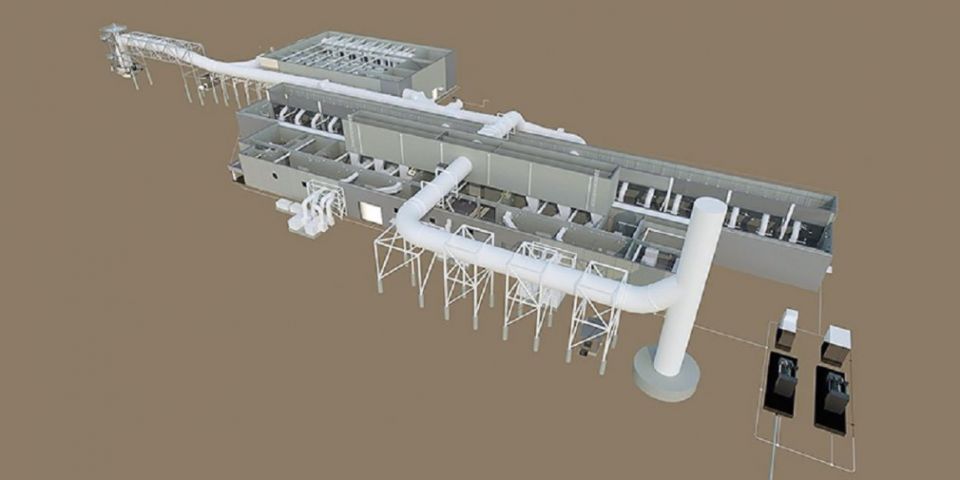 Nuclear Waste Partnership (NWP), the management and operations contractor for the Department of Energy's Waste Isolation Pilot Plant in southeastern New Mexico, announced that it has awarded a subcontract valued at approximately $163 million to The Industrial Company (TIC) to complete the construction of the transuranic waste repository's Safety Significant Confinement Ventilation System (SSCVS).
Along with the construction of a utility shaft, the SSCVS is one of two major capital projects at WIPP meant to increase ventilation to the underground repository. The increased airflow will allow simultaneous mining, rock bolting, waste emplacement, maintenance, and experimental scientific operations.
"We are extremely pleased to bring TIC onboard," said NWP's president and project manager, Sean Dunagan. "After an exhaustive and thorough procurement process, we believe TIC is the right contractor to complete the largest construction project at WIPP in almost three decades."
A new deal: The new agreement, announced on April 21, replaces NWP's original $135 million subcontract for the construction of the SSCVS. That contract, awarded in 2018 to Critical Applications Alliance, was terminated in August 2020 by NWP, which claimed that the termination was necessary to ensure "the quality, safety, and timely completion of the ventilation project."
Critical Applications Alliance is currently suing WIPP for $32 million over the contract termination, arguing that the project suffered from delays and frequent design changes resulting from NWP's inexperience in major construction projects.
The project: The largest containment fan system among DOE facilities, the SSCVS is to provide a modern air supply system designed to run continuously in unfiltered or HEPA filtration mode. The system will provide approximately 540,000 cubic feet per minute of air to the underground. The current ventilation system provides a maximum of 170,000 cfm.
The permanent ventilation construction project is scheduled to be completed in 2025.
TIC was previously awarded a $500,000 time-and-materials letter contract in September 2020 to assist with the transition to the new contract.