This is the third in a four-part series spotlighting the candidates for the upcoming 2021 ANS national election. Seven leadership positions are on the ballot.
Today we feature statements from the nominees for the U.S. director at-large positions. There are 10 candidates for four open spots on the ANS Board of Directors. The nominees are Harsh Desai, Nuclear Energy Institute; Julie G. Ezold, Oak Ridge National Laboratory; Jess C. Gehin, Idaho National Laboratory; Kathryn D. Huff, University of Illinois at Urbana-Champaign; Jeffrey C. King, Colorado School of Mines; Stephen P. LaMont, Los Alamos National Laboratory; Jean-Francois Lucchini, Los Alamos National Laboratory; John M. Mahoney, High Expectations International; Jessika V. Rojas, Virginia Commonwealth University; and Tracy E. Stover Jr., Savannah River Nuclear Solutions.
Ballots will be sent electronically on February 22 and must be submitted by 4 p.m. (ET) on Tuesday, April 6.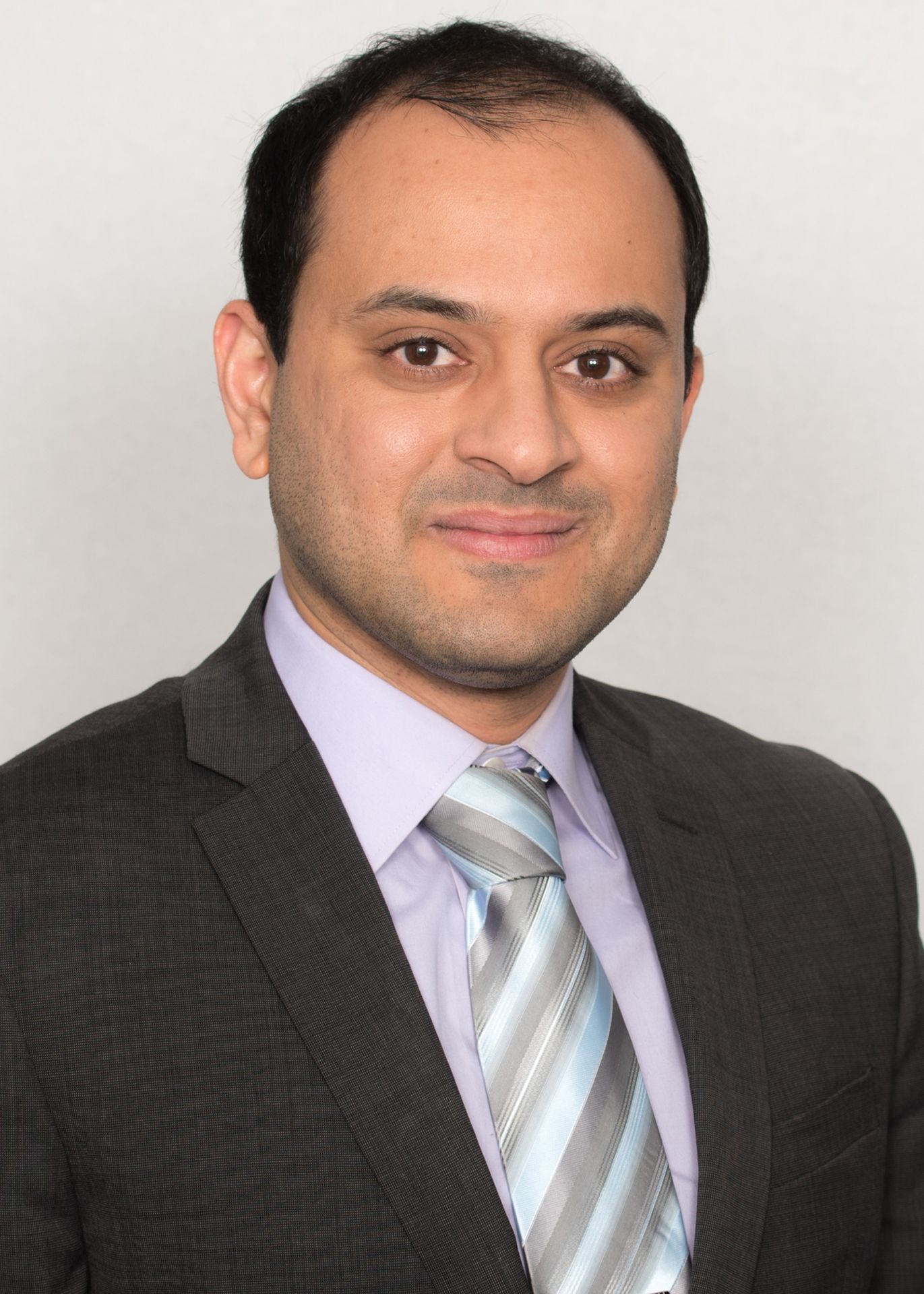 Harsh Desai
It is an honor to be a member of a dedicated group with a common mission: to advance and advocate for the beneficial use of nuclear energy, science, and technologies. My passion, drive, and commitment to deploying clean, carbon-free, and reliable energy around the world comes from growing up in India with significant air and water pollution, marked by the lack of dependable electricity. My professional and personal experiences, combined with education in financial and business management and nuclear engineering, have allowed me to be a strategic thinker and address current challenges facing the Society.
Throughout my 17 years as an ANS member, I have served in many leadership positions with the Society, including my current term on the Board of Directors. I've recently participated as a change agent to transition the Society into a sustainable and solvent entity, but that is simply not enough. As a Board member and recent chair of the Young Members Group, I have focused my efforts in value creation for our current and prospective members, including content generation through webinars, personal and professional development, career fairs, and creative competitions. I am also currently spearheading an effort to institutionalize roles, responsibilities, and training for the incoming and current Board members for an improved and effective ANS of the future. But, that's just the start.
If reelected, I intend to focus on unique ANS core values to advance the technical discipline, enhance the professional development of our members, and provide policy and decision-makers with important resources. My work with utilities in sustaining our nuclear power plants has uniquely positioned me to utilize lessons-learned to make tough financial and strategic decisions and also create an ecosystem that fosters unified message and voice, increases collaboration, and most important, delivers value. Of particular interest, I intend to continue to advocate for leadership and growth opportunities for our young and student members.
I am passionate about the future of the industry and look forward to the opportunity to continue to be a valuable member of the Board and a dedicated representative of the membership.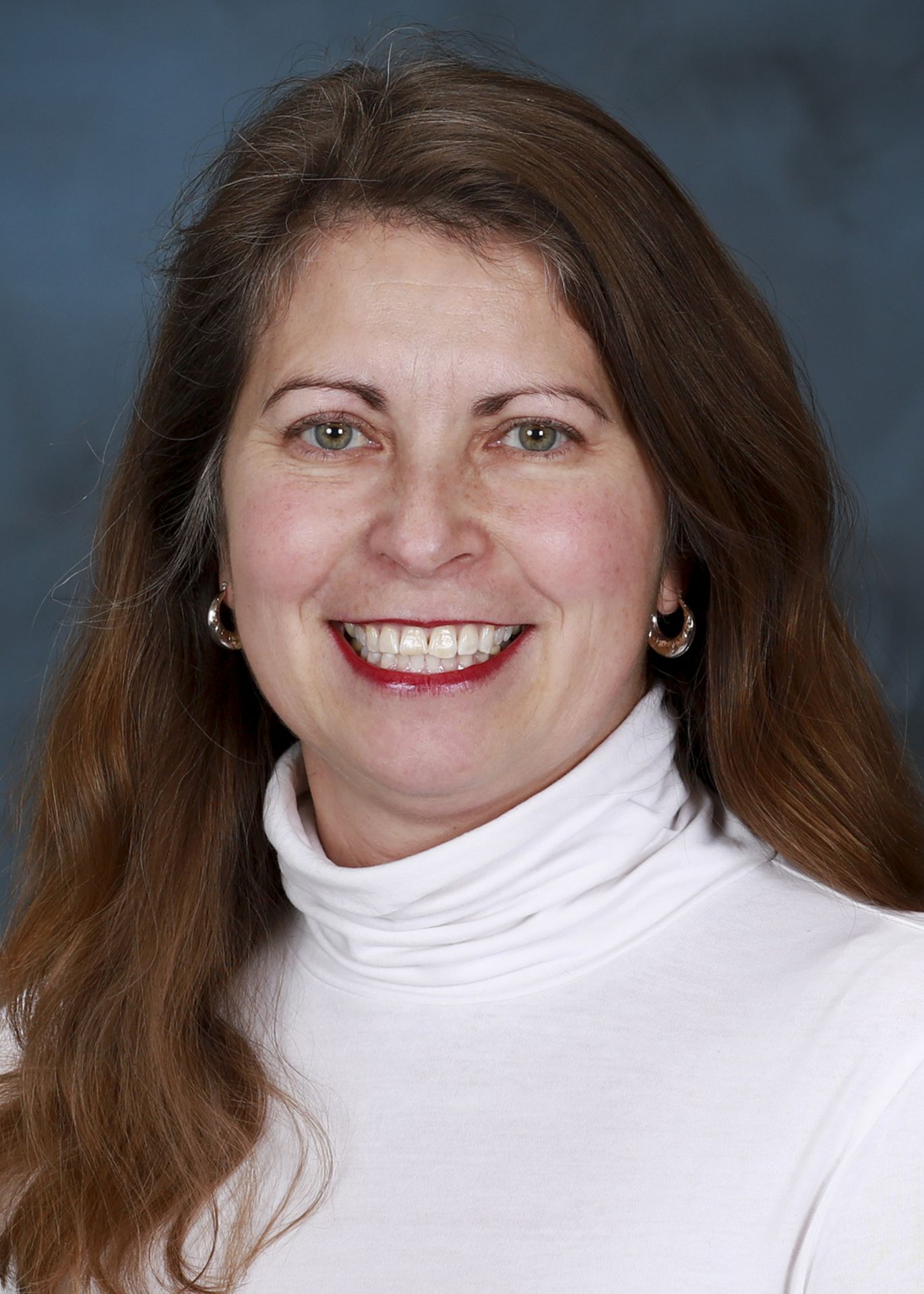 Julie G. Ezold
Over the past 32 years, I have been active in the Society, beginning as a student and now serving in leadership roles on the national level. During this time, I have witnessed many changes to the organization, some better than others. In the past few years, ANS has begun to be a more diverse and inclusive organization and receptive to its membership. I support this move to a more welcoming organization and have several goals I intend to pursue if elected to the Board of Directors:
Continue the efforts for expanding the membership with more inclusive and engaging messaging and actions.
Ensure the solvency of our scholarships to support our future members.
Expand K–12 outreach efforts to attract students to nuclear science.
Provide opportunities for all levels of membership to participate in the governance of the Society.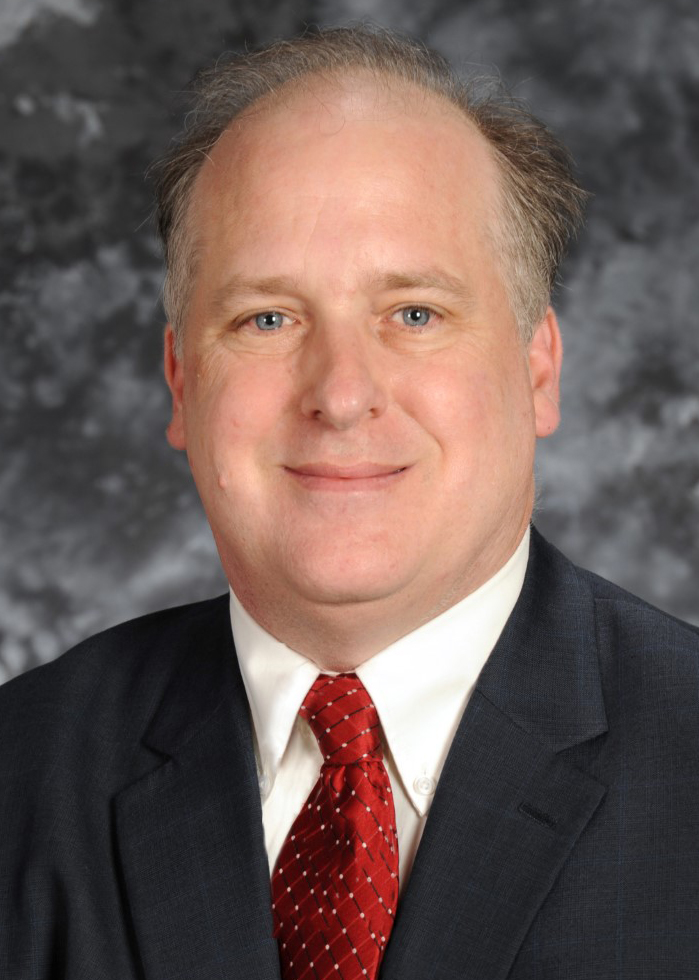 Jess C. Gehin
The American Nuclear Society is a valuable organization that has long served the nuclear community. We are now in a time of transition and change that is creating both challenges and opportunities for nuclear energy. As a member of the ANS Board, my focus will be on the direction of ANS to support the changing energy landscape to ensure that nuclear energy plays a strong role. This includes supporting the strong technical base of ANS through our technical divisions and publications. I believe we also need to continue to increase our voice and input to decision-makers by providing a clear message on the importance of nuclear energy to our nation's future. In order to achieve these goals, we need broad participation by ensuring that the Society is inclusive and serves a diverse membership. I commit to be fully engaged in the Society and work with its members to increase the value and impact of ANS.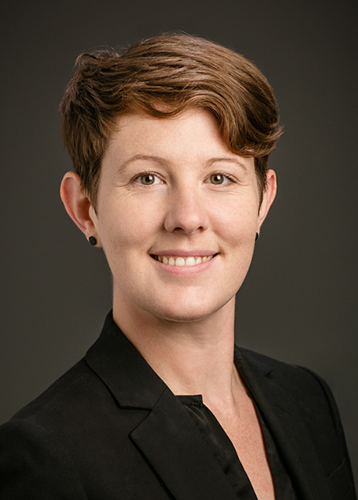 Kathryn D. Huff
ANS has been crucial to my career for over a decade. I hope my experience in leadership and service can support ANS in return. This experience includes cofounding an international nonprofit organization (the Software Carpentry Foundation), chairing its first steering committee, and serving ANS in multiple divisions as an executive committee member, elected officer, and chair. I am also the faculty advisor for the strong and vibrant ANS student section at the University of Illinois at Urbana-Champaign, which won the 2020 Samuel Glasstone Award for its excellence and will host the 2022 ANS Student Conference. I believe I can help ANS to reflect the vibrancy and enthusiasm of its best members, like these students, who inspire me daily.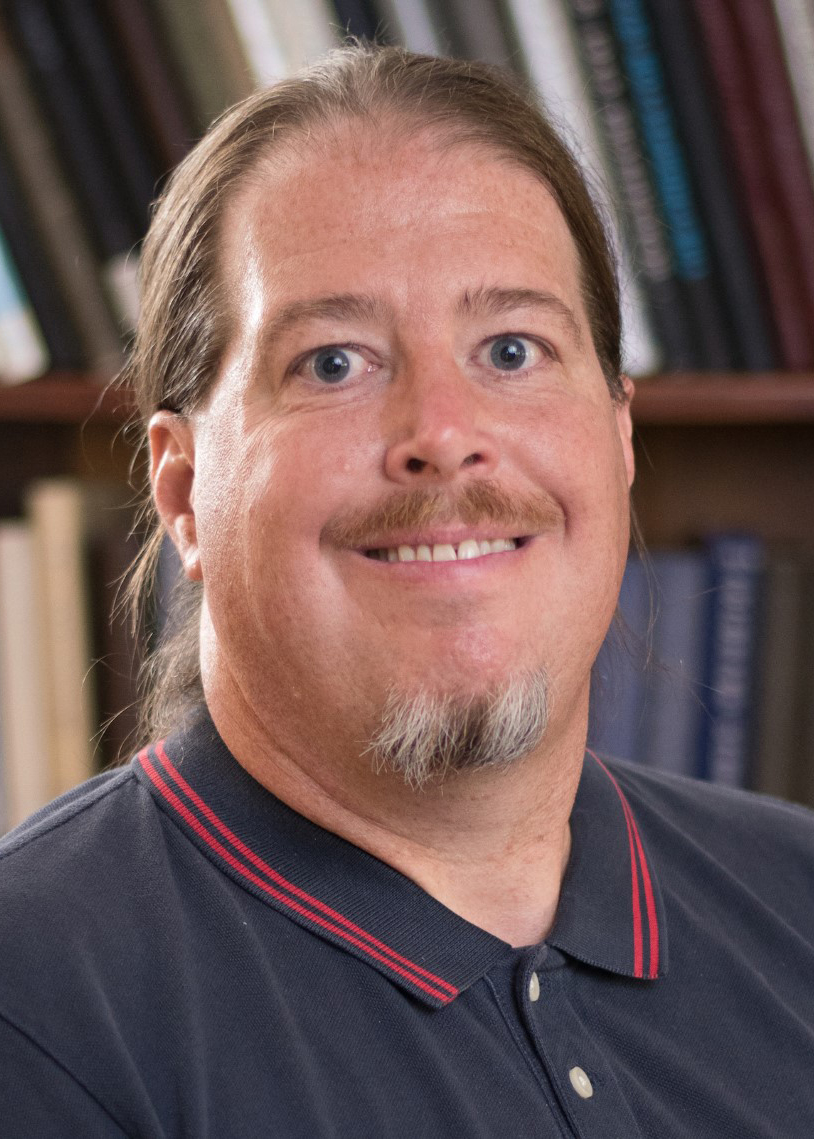 Jeffrey C. King
Nuclear energy and nuclear technologies are the keys to a prosperous future for humankind. As the largest professional society dedicated to fostering and supporting these technologies, the American Nuclear Society needs to continuously evolve to remain a modern and technologically savvy organization that serves the needs of all our members, our industry, and all of humankind. The ANS Change Plan 2020 and the meeting/governance changes implemented in response to COVID-19 are both good starting points for ANS to grow into a modern and exciting professional society that is seen as a valuable advocate and supporter of the nuclear energy and technology enterprise. As a member of the Board of Directors, I would seek to build on these efforts to establish a modern and exciting ANS for all our members and constituents. I see modernizing our activities and embracing diversity in all its forms as crucial to remaining relevant in the 21st century.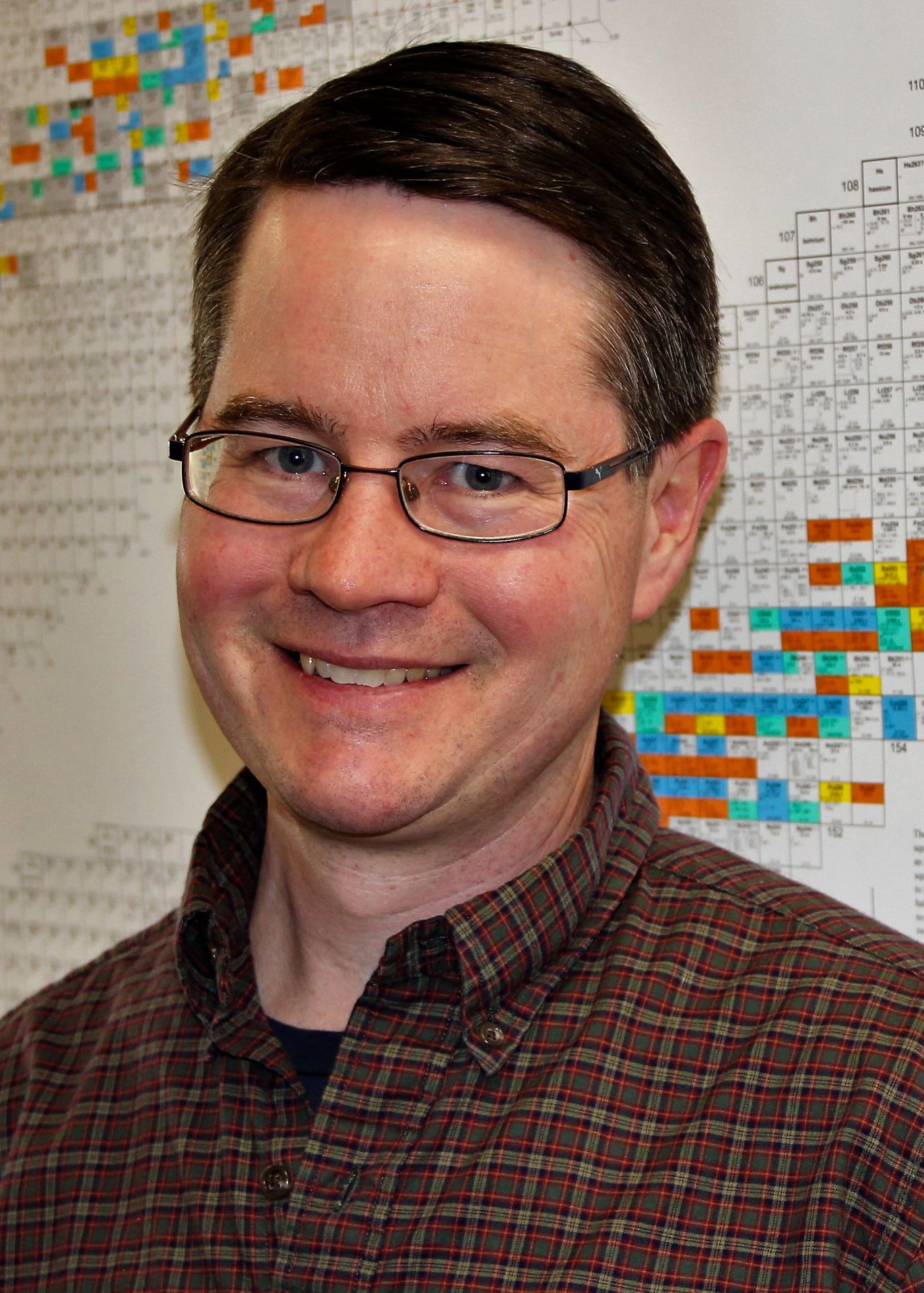 Stephen P. LaMont
From my early days as an intern at Hanford's Analytical Laboratory, I was immediately drawn to nuclear. A career path solidified when I received the ANS Vogt Radiochemistry Scholarship. I've since held many technical, management, and advisory positions, but the one constant throughout has been ANS, providing the technical exchange and leadership opportunities key to my professional growth. Now ANS is changing, and I would be excited to help usher in the Society's future success and financial stability by serving on the Board of Directors. Several priorities I view as important to accomplish include strengthening meetings so ANS is viewed as the forum for presenting advances in nuclear technology, training, and standards; promoting green energy, healthcare, and industrial benefits of nuclear technology through education initiatives and defensible policy statements; and most important, drawing upon our incredibly diverse membership to creatively improve ANS and ensure its relevance to all nuclear professionals.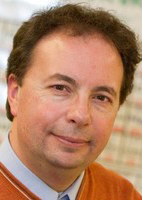 Jean-Francois "Jef" Lucchini
It is a great honor to be nominated for the Board of Directors of the organization we all love and support! More than ever in the current pandemic situation, the Society, through its leadership, shall demonstrate resilience and focus efforts and actions on its core missions. My goal for the Society is to continue the implementation of the necessary structural changes planned in the Strategic Plan, which were deemed keys for ANS's future. However, I believe the transformation of ANS will only be successful if you, fellow members, see an increased value in your membership, and you feel part of a more influential, insightful, and unified organization. If you give me the opportunity to serve you on the Board of Directors, I am committed to be, if needed, your voice of concerns and questions, and at the same time, the voice of reassurance and answers.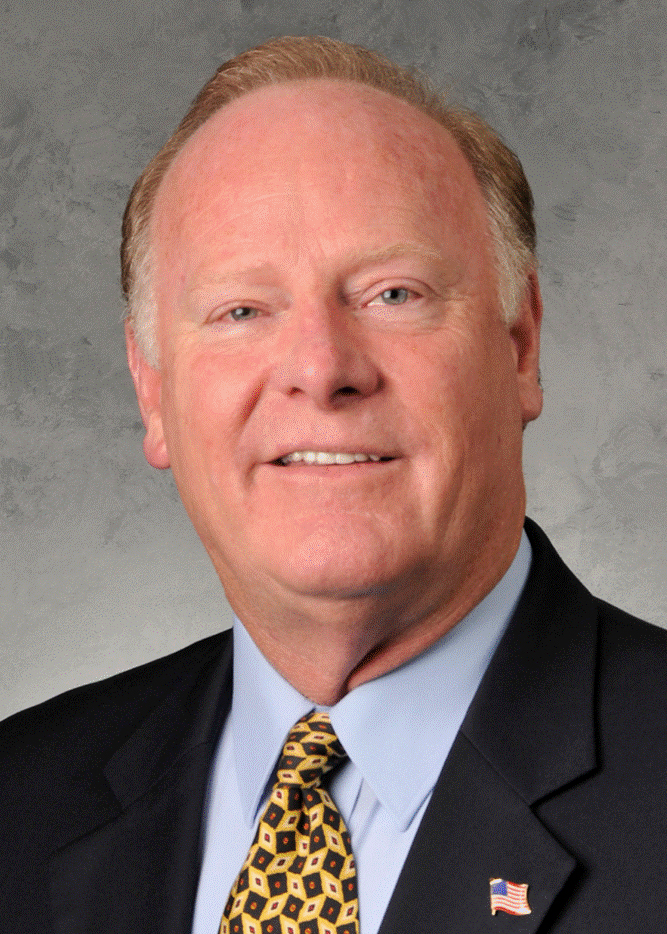 John M. Mahoney
It has been my honor to be a part of ANS for the past 12 years, encouraging participatory leadership, outreach, and collaboration. I'm proud to be a part of ANS, a Society that continues to seek ways to improve the quality of life for the world. If elected, I plan to shepherd ANS initiatives that support our commercial and scientific communities for the benefit of those working within our industry and communicating the benefits to those who consume our product. The Society provides inputs around the world to expand clean energy while encouraging the least impact on the earth. ANS aligns with my values to encourage learning and sharing, which are fundamental to understanding a global perspective of life science for the future. There is still much to do for ANS to stay relevant in today's changing world, and I'd like to continue my service and be a part of it.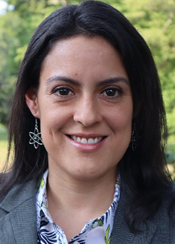 Jessika V. Rojas
As a university faculty member, I have witnessed the perception of nuclear science and technology from various perspectives and age groups. I strongly believe that educating our community and sharing our thoughts as ANS members does make a difference that will positively impact various fields where nuclear science and technology is essential. I am looking forward to working with ANS in all the activities and strategic planning that support its mission and vision. Being in academia, I am eager to promote the outreach activities within the Society to make an impact in our community, as well as support collaborative environments between student sections and local sections within ANS.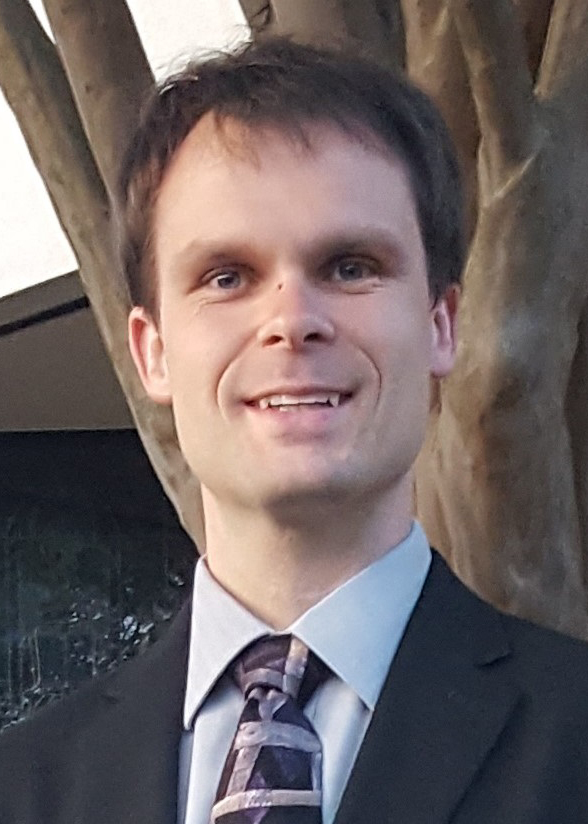 Tracy E. Stover Jr.
I believe in the American Nuclear Society and that it finds its strength in three key areas I seek to promote: active participation in discipline-specific divisions, strong local and student sections, and industrial diversity beyond commercial power. I believe that applications of nuclear science and technology in the Department of Energy, military, medical, materials, and industrial processing are underrepresented in the Society and would seek to expand that representation. I am also a proponent of lifelong learning and continuous professional development, demonstrated through nationally recognized credentials. I would also support a pathway to participation for skilled trade nuclear workers who outnumber engineers and scientists by more than an order of magnitude.
I have served the nuclear industry for 12 years. I am an active member of the ANS Nuclear Criticality Safety Division and the Professional Engineering Examination Committee, I participate in the ANS-8 standards subcommittee, and I am secretary of my local ANS section.
The series
U.S. young member director at-large candidates (coming Thursday)