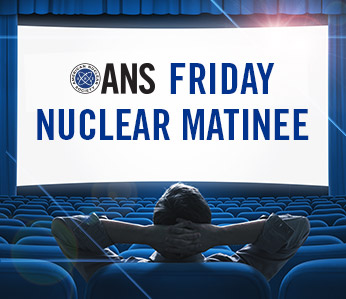 This week's matinee is a half hour long feature presentation entitled "Pioneering with Power," and is the story of the construction of one of America's earliest commercial nuclear power stations.  Remarkable views, unobtainable virtually anywhere else, are given of the entire process of the layout and construction of this historic power station.
Yankee Atomic Electric was formed immediately after the passage of the amendments to the Atomic Energy Act in 1954, with the purpose of pushing forward to investigate and, if practical, construct an atomic power station co-owned by the participants in Yankee.  As we know, the result of their investigations was positive and the historic Yankee Atomic Electric plant at Rowe, Massachusetts was the first fruit.  High quality film was shot throughout the plant's building process, preserving it for us to see today decades later.  Viewers will find the cylinder-in-sphere construction of the containment novel.
The construction of this plant was covered in pictures here at ANS Nuclear Cafe back in April 2017; click here to see "A Yankee Success Story in Pictures."
Please feel free to add constructive comments in the space provided below.