Dr. J'Tia Taylor is a nuclear engineer at Argonne National Laboratory-and on the cast for the newest season of Survivor, which premiered on February 26 at 8/7c on CBS. J'Tia received her Ph.D. in nuclear engineering from the University of Illinois at Urbana-Champaign and was the first black female to successfully defend and receive a Ph.D. from the department. She now works at Argonne in the area of nuclear nonproliferation policy-learn more about J'Tia's work at Argonne here.
This season of Survivor is set in the Philippines province of Cagayan, and the 18 contestants are split into three tribes according to their skills: Brawn, Brains, and Beauty. The contestants compete in various challenges and vote each other off the island until the "Sole Survivor" is left standing. Although J'Tia could easily qualify for the Beauty group, she is obviously on the Brains tribe. She describes herself as "intelligent, adaptable and competitive" and uses her analytical engineering skills for solving problems. J'Tia says that she came to Cagayan to win the $1 million first prize and will "do what needs to be done." Watch her casting video below to see more!
J'Tia is an American Nuclear Society member and active participant in nuclear science and STEM outreach programs in the Chicago area. She is especially passionate about encouraging young women to pursue technical fields because of her own unique background. J'Tia spent a few years as a successful fashion and beauty model until she decided to return to graduate school. She asked herself, "Do I want to be a 40-year-old ex-model or a 40-year-old nuclear engineer?" J'Tia tells young women that so-called "glamorous" careers are short-lived and it is much more fulfilling to use your intelligence and creativity to solve real world problems.
J'Tia's fun personality and fierce attitude will make this season exciting to watch. Her analytical background and problem solving skills will definitely give her a leg up on the competition. Be sure to tune in to CBS tonight at 8/7c to support our fellow nuclear engineer and ANS member!
Follow J'Tia Taylor on Twitter and Facebook, visit her Survivor cast bio page, and find out more information about Survivor: Cagayan on the CBS website.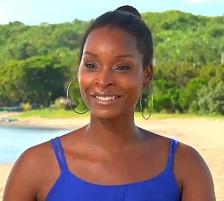 ___________________________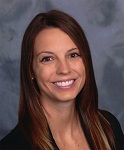 Lenka Kollar is the owner and editor of Nuclear Undone, a blog and consulting company focusing on educating the public about nuclear energy and nonproliferation issues. She is an active ANS member, serving on the Nuclear Nonproliferation Technical Group Executive Committee, Student Sections Committee, and Professional Women in ANS Committee. Connect with Lenka on LinkedIN and Twitter.