The American Nuclear Society, through its Professional Development Committee, will offer a full-day workshop "Preparing for the Nuclear Engineering Professional Engineering Exam" on Sunday, June 15, at the ANS Annual Meeting in Reno, Nevada. See Meeting Registration Form for registration information.
Becoming a Professional Engineer (PE) is a significant commitment-why should you consider it?
Advantages to having a PE
Greater career opportunities
A PE license is a legal requirement to practice engineering that is regulated by each state. While many engineers operate under an industrial or government exemption, there are positions where a PE is required. If you are interested in consulting, or even establishing your own business, then you may need a PE to offer engineering services to your clients. The time to get your PE is before you need it, not when you are concentrating on establishing a new venture.
A higher salary
Surveys have shown that engineers with a PE license have a higher average salary than those without. Less than 5 percent of newly degreed engineers become licensed-becoming a PE shows a professional commitment that helps distinguish between engineers. Whether a higher salary leads to a PE, or a PE leads to a higher salary, doesn't change the outcome.
A high ethical standard
A Professional Engineer is held to a high ethical standard that can be enforced by the state licensing boards. Ethics is a significant focus of the PE community. The National Society of Professional Engineers (NSPE) provides an ethics hotline if you have specific questions, and a Board of Ethical Review serves as the profession's guide through ethical dilemmas. While ethics are important for any engineer, nuclear engineering is a high visibility field where the welfare of the public is always at the fore. Becoming a PE shows a professional commitment to high ethical standards in a field where retaining the trust of the public is crucial.
There is no time like the present
Much of the PE exam builds upon undergraduate academic studies. Many if not most engineers rapidly specialize within their field after leaving academia. This can make taking the broadly based PE exam a more significant investment in review time. Taking the PE exam as early as possible tests you on this technical material while it is still fresh in your mind.
Furthermore, some states are now relaxing the experience requirements before taking the PE exam (experience is still needed before the PE license can be awarded). The National Council of Examiners for Engineering and Surveying (NCEES) recently amended its Model Law, a set of best practice guidelines, to remove the requirement of four years of experience before taking the exam.
Steps to licensure
Requirements vary between states and territories, but in general there are four key steps:
Graduate from an ABET accredited engineering program. Until 2020, either a four-year undergraduate degree or a master's degree in engineering is recommended by the NCEES Model Law. After January 1, 2020, the Model Law requires a master's degree-level of engineering coursework (if not a master's degree) before licensure.
Pass the Fundamentals of Engineering (FE) exam. The FE exam is a six-hour exam with 110 multiple-choice questions covering many of the subjects taken as an undergraduate engineering student. The exam is frequently taken during the last year of undergraduate studies, or shortly thereafter. The exam recently transitioned to computer-based testing (CBT) and is offered in year-round testing windows at NCEES-approved Pearson VUE test centers. NCEES offers many resources, including a reference handbook (the only material that can be used during the exam) and practice exams that may be downloaded from their website.
Gain experience. The experience requirements vary but the Model Law suggests four years of experience following an undergraduate degree. The Model Law application process requires five references; three of these must be licensed engineers. Once you begin this process, it is a good idea to contact your state licensing board and talk to other licensed engineers about how to gain this experience.
Pass the PE exam. The Nuclear PE Exam is an eight-hour exam split into morning and afternoon sections. Each four-hour section has 40 multiple choice questions. The exams are open book (there are significant restrictions on items such as calculators) and are currently only offered on paper, generally twice per year in April and October (smaller exams may only be offered once per year, which for Nuclear is in October). CBT options may be coming in the future.
After following these four steps, you will be eligible for licensure in most jurisdictions.
Next steps
If you are considering licensure, there are several resources available:
The ANS Professional Engineering Examination Committee (PEEC) provides a one-day review course on the Sunday before the June Annual ANS meeting. Engineers considering the PE exam will benefit from a broad review of the main subject matters included on the test. The course's review guide may also be separately purchased from the ANS store.
NCEES provides resources to engineers considering the PE, including the exam specifications (content areas), most recent exam pass rates, and testing details, such as calculator requirements.
Numerous websites including NSPE and The Power to Pass offer frequently asked questions and advice on the PE exam.
The Nuclear PE Exam has fewer resources available than some of the larger disciplines. Although members of the ANS PEEC who prepare the exam cannot help you study for the exam, we would still like to help. PEEC members can provide information including:
How to apply for the exam.
What types of references you might want to use to prepare for the exam.
Information on the workshop.
Please feel free to contact us through ANS.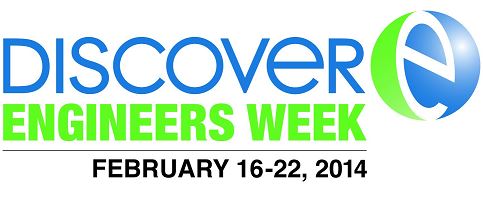 __________________________________

Dr. Nate Carstens is a senior nuclear engineer at Numerical Applications in Richland, WA. He specializes in code development for thermal hydraulic modeling and simulation. He received his Bachelor's degree from Oregon State in 2001, his Master's degree from MIT in 2004, and his Doctor of Science from MIT in 2007, all in nuclear engineering. He is a P.E. in the state of Washington and a member of the ANS Professional Engineering Examination Committee.