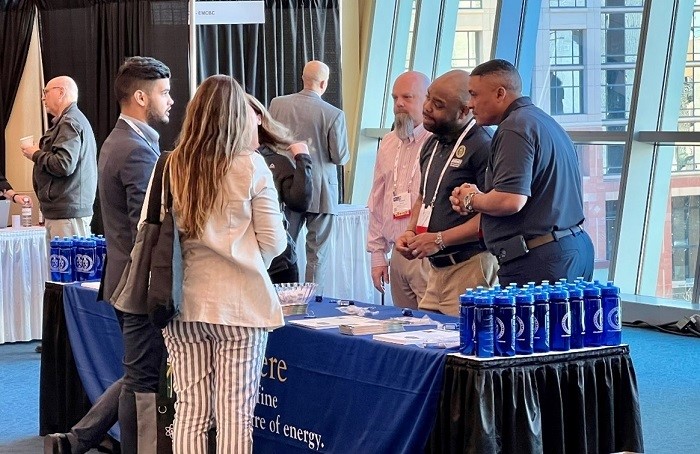 More than 300 employees from the Department of Energy's Office of Environmental Management (EM) have recently retired, resulting in a large amount of job vacancies across the cleanup program, according to the DOE.
EM's Workforce Management Office is implementing recruitment efforts to fill the vacancies with college graduates, early career professionals, mid-career candidates, and seasoned veterans.
According to the DOE, "The open positions offer opportunities across many different disciplines, including engineering, science, business, management, safety and information technology."
STEM: Fostering science, technology, engineering, and math education and employment pipelines is critical to EM, according to the agency, particularly in the face of projected workforce gaps. The DOE noted that EM is committed to promoting STEM initiatives and developing an inclusive STEM workforce of the future through management and participation in collaborative programs.
Job fair: EM took part in a major recruitment effort at the recent 2023 Waste Management Symposia. The job fair was available to conference attendees, and a virtual component allowed participants to browse available posted jobs, visit virtual employer booths, and connect live on the platform.
More than 180 people who visited the virtual job fair expressed interest in EM careers, according to the DOE. Other employers at the job fair included contractors from EM field sites.
Apply now: The virtual job fair will continue online through March 31, where more information and registration can be found.