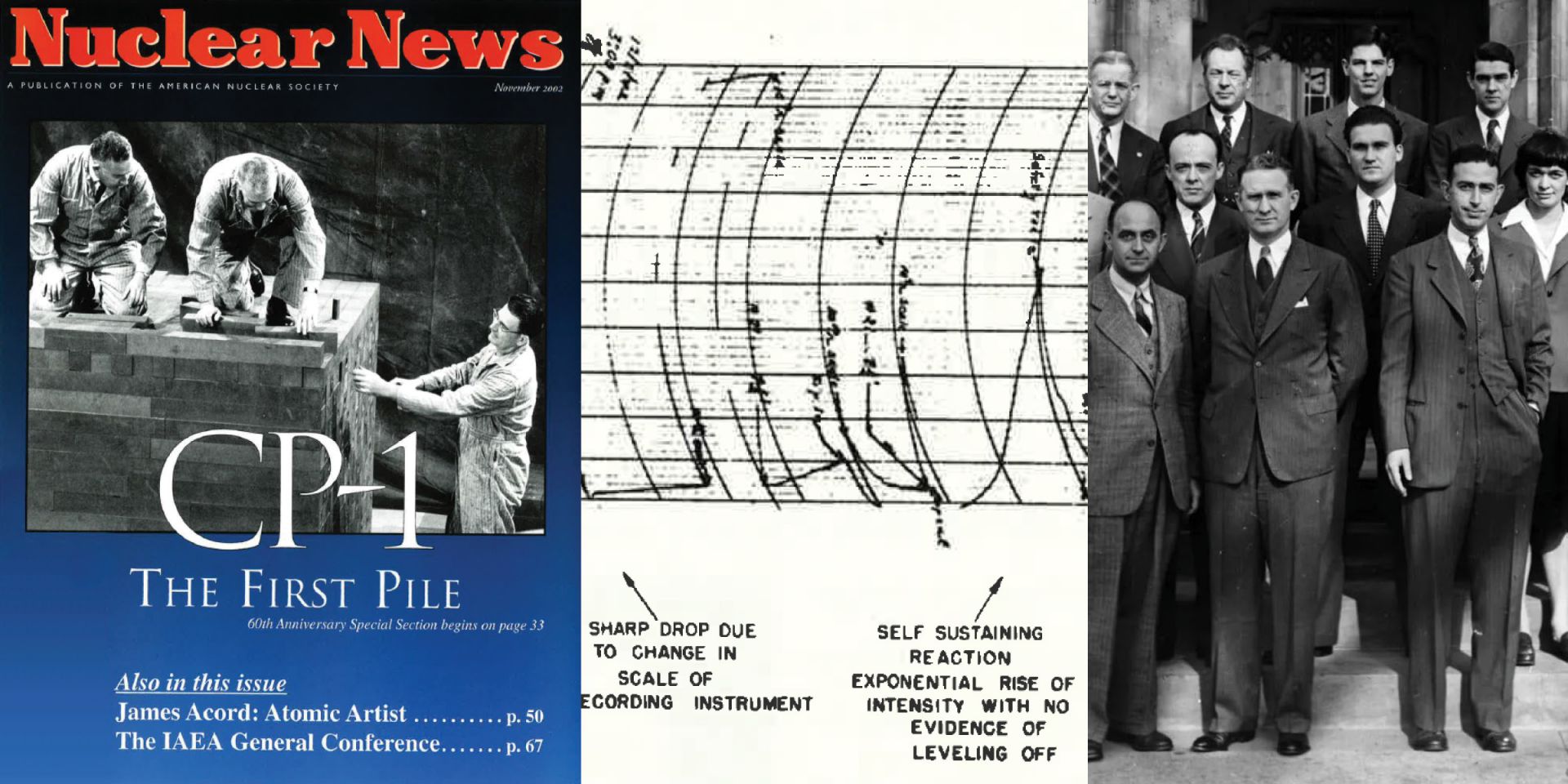 On the eve of the 80th anniversary of the first controlled nuclear chain reaction, Nuclear Newswire is back with the second of three prepared #ThrowbackThursday posts of CP-1 coverage from past issues of Nuclear News.
On November 17, we surveyed the events of 1942 leading up to the construction of Chicago Pile-1, an assemblage of graphite bricks and uranium "pseudospheres" used to achieve and control a self-sustaining fission reaction on December 2, 1942, inside a squash court at the University of Chicago's Stagg Field.
Today we'll pick up where we left off, as construction of CP-1 began on November 16, 1942.