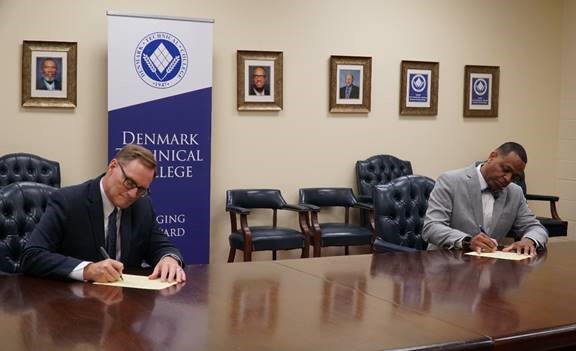 Savannah River Remediation (SRR) and South Carolina's Denmark Technical College (DTC) have renewed a memorandum of understanding that has a goal of preparing DTC students for work in the industrial and nuclear environment while also providing SRR with a potential pipeline of future employees.
SRR is the Savannah River Site's liquid waste contractor, consisting of a team of companies led by Amentum, with partners Bechtel National, Jacobs, and BWX Technologies. Subcontractors include Orano, Atkins, and Amentum N&E Technical Services.
DTC is South Carolina's only technical college that is also a historically black college or university.