In the past week, two exciting new art-based initiatives in the nuclear sector have come to my attention. I am thrilled about both and want to share them with my fellow American Nuclear Society members.
First, the Wilmington ANS Section has announced an art competition based on nuclear energy education:
"Avenues to engage students in understanding the beneficial nature of nuclear energy and technology include opportunities for creative expression with the written word or visual art. While exercising creativity, the students will learn about the various attributes of nuclear energy, its role on their everyday life, and develop a context for understanding current events on energy policy, nuclear safety, and the tragic events in Japan. The Outreach Subcommittee is coordinating an activity that encourages students to explore nuclear energy by way of an essay contest and a visual arts contest."
Two contests are planned. The first, an essay competition for high school-level students, has contestants develop their essays on the role that nuclear energy can play in making life better for people and their environment. The second, a visual arts contest, targets middle school-level students. These contestants can make their expressions through drawings, photography, sculpture, or other visual means as an interpretation of practically any aspect of nuclear energy.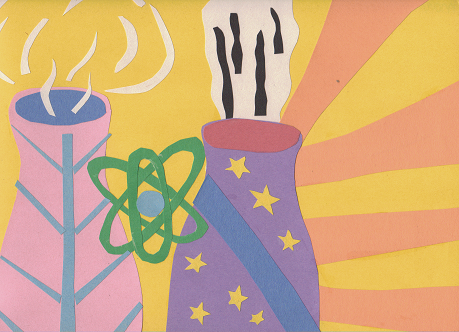 I feel that this outreach activity is a fantastic model and hope that other chapters will consider conducting similar efforts in their respective communities. This is an effective way for the nuclear sector to connect with the local education system and build lasting relationships with students, teachers, and schools. The fact that they are offering cash prizes to the winning students doesn't hurt, either!
The second exciting nuclear art initiative is by a new fine jewelry company called Fiçonel, which carries designs inspired by the "actual industrial design elements of nuclear technology." Their women's and men's jewelry features "Assemblies" as necklaces, cufflinks, and pins.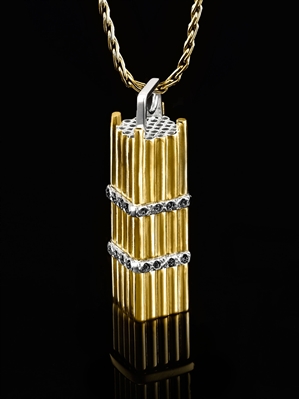 On its website, the company further describes the goal of its work:
"At Fiçonel, we show the world the true iconography that represents decades of live-saving medical treatment and sustainable energy security. Wearing a Fiçonel design communicates these accomplishments in ways beyond what the technology alone can say."
After seeing the website, I was banging my head against the wall, thinking, "Why didn't I think of this?" Of course, I am really just happy that someone came up with this brilliant idea and is making beautiful, wearable, nuclear art. Here at PopAtomic Studios, we are wishing great things for the Fiçonel team. The more art happening in the nuclear sector, the better!
Lastly, for a little shameless self-promotion, PopAtomic Studios will be displaying selected photographs for National Nuclear Science Week at the Illinois Institute of Technology on January 25, 2012, and again on January 30-31 at the Women in Nuclear Region II Conference in Charlotte, N.C. If you are attending either of these events, make sure to stop by and say, "hello!"
Happy Holidays Everyone!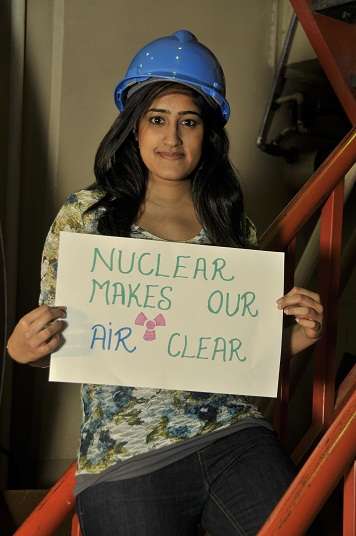 ______________________
Suzy Hobbs Baker is the executive director of PopAtomic Studios, a non-profit organization dedicated to using the power of visual and liberal arts to enrich the discussion on nuclear energy. Hobbs Baker is an ANS member and a frequent contributor to ANS Nuclear Cafe