The Society opens its 9th international section
The American Nuclear Society presented the charter to the ANS local India Section at its inaugural event held in Mumbai, India, on February 11, 2011. ANS Past President Harold McFarlane led the presentation of the charter, which was granted in November 2010 by the ANS Board of Directors.
The keynote address for the meeting was given by Vice Admiral John Grossenbacher, director of the Idaho National Laboratory (INL), who talked about recent U.S. developments in nuclear research and development.
The event was hosted by the U.S. Counsel General for Mumbai, Paul A. Folmsbee, and attended by U.S. Secretary of Commerce Gary Locke. The event took place with the simultaneous visit to India by representatives of 24 U.S. firms on a trade mission. A delegation from INL also visited.
The ANS India Section, created after more than six months of planning, is promoting nuclear science and technology through information exchanges and professional relationships in the United States and India.
According to ANS India Section President Corey McDaniel, more than 50 guests from Indian nuclear agencies and organizations attended the inaugural meeting. McDaniel said that the objectives of the new ANS section are to:
Encourage public understanding of nuclear sciences and engineering,.

Cooperate with other scientific and professional groups.

Encourage closer professional relationships and personal interactions among members.

Share the U.S. experience and learn from the Indian experience.
"We want to promote interactions between scientists, engineers, and technologists from the government, industry and universities in our countries to promote better understanding of the civil uses of nuclear power and technology," McDaniel said.
He added, "The growing role of ANS in the international community cannot be overstated. I'm delighted that the 100 new members of this section are joining the 11 000 members of ANS in the advancement of the science and engineering practice of nuclear energy."
McDaniel, who represents SMR developer NuScale in Mumbai, said that the section is willing to host a meeting for interaction with its U.S. counterparts "any time a prominent U.S. nuclear business or government agency sends a representative to India. Our colleagues in the Indian nuclear industry will want to come to interact with them."
The India Section plans to highlight U.S. nuclear education, industry, and government leaders during its annual conference in September 2011  in Mumbai.
McDaniel has been an ANS member since 1989 and currently serves as a board member of the ANS International Committee. He will chair the committee beginning in June 2011. Prior to taking up his business-related post in Mumbai, he was legislative director for U.S. Sen. Jim Risch (R., Idaho).
Idaho National Laboratory expands its relationship with India
As the ANS meeting was taking place on February 11, the representatives of 24 U.S. firms, including seven in the nuclear industry, were visiting India as part of an official U.S. trade mission. Also traveling to India independently of the trade mission were representatives from INL. The goal of both groups was to learn more about India's nuclear energy community and to identify nuclear development opportunities and partnerships that will benefit both countries.
During its 10-day visit, the INL delegation interacted with leaders and researchers in government, industry, and academia. Their visit included meetings with representatives of higher education at the India Institute of Technology-Bombay, the Department of Atomic Energy  (and its two nuclear energy laboratories), the Nuclear Power Corporation of India, Ltd., the National Thermal Power Corporation, and a number of industry representatives.
"All advanced nuclear energy nations benefit by understanding each other's nuclear enterprises and collaborating where appropriate," said INL director and delegation head John Grossenbacher.
After representing the Energy Department during the negotiations of the 123 Agreement on civil nuclear energy cooperation, INL arranged for U.S. technical support of the working group's second meeting in January 2010 in Mumbai.
In April 2009, INL hosted the first working group meeting at its facilities in Idaho Falls, Idaho. This meeting took place following the  United States and India signing an agreement in October 2008 on peaceful nuclear cooperation. The agreement aims to provide new opportunities for trade and job creation for both economies and to bring India closer to the nonproliferation mainstream.
India's nuclear program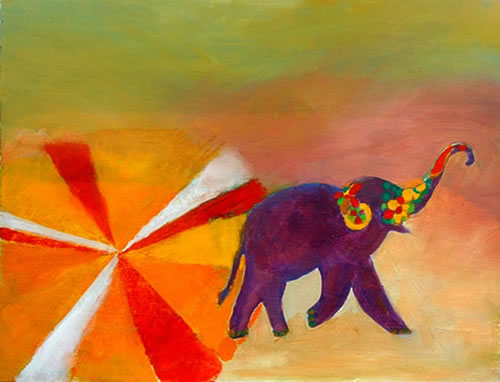 India has a an indigenous civil nuclear power program with just under 5 GWe of nuclear power. It has announced plans to build 20 GWe in new nuclear capacity to be on line by 2020 and 63 GWe by 2032, and it aims to supply 25 percent of electricity from nuclear power by 2050.
Since 2008, India has been ramping up its plans to acquire nuclear technology and fuel through international trade.
While no U.S. firms have contracts to build reactors in India, Russia's Atomstroyexport and France's Areva have inked contracts to build new commercial reactors at multiple sites.
See, for instance, the Dr. S.K. Jain interview by the Economic Times on November 29, 2010, about NPCIL's proposed 10 000-MW nuclear power project at Jaitapur in Maharashtra.
India is developing expertise to deploy commercial fast reactors and eventually develop reactors based on the thorium fuel cycle.
Small firms and large in trade delegation
NuScale, which was spun out of research at Oregon State University, is developing a small 45-MW nuclear power system that is modular and scalable. It was one of two Oregon companies that went to India for the February 6-11 trip: FLIR Systems of Wilsonville, which produces a wide range of commercial infrared cameras, also went to India, according to a press release from the office of U.S. Sen. Jeff Merkley (D-Ore.)
Also traveling with the 24-firm trade mission were representatives from Exelon, G.E. Hitachi, and Westinghouse. The U.S. delegation included nuclear component and instrument makers Transco, Curtis-Wright, and Thermo Fisher Scientific.
The trade delegation made stops in New Delhi, Mumbai, and Bangalore to explore export opportunities in India's expanding industrial sectors of civil-nuclear trade, defense and security, civil aviation, and information and communication technologies.
The INL hosted a dinner after the meeting that was attended by Dr. Anil Kakodkar, former DAE chairman, and S.S. Bajaj, chairman of India's Atomic Energy Regulatory Board.
Contact the ANS India Section
To date, the India local section has signed up 100 members. A benefit of the local section is that members of the India Nuclear Society can register for free online at the ANS Indian local section website (contact web page).
FYI: ANS Local Section inaugural session meeting summary
India ANS Local Section Leadership (photo below)
President: Corey McDaniel, NuScale Power

Vice-President: Sunita Kumar, Areva

Secretary: Pramod Joshi, General Electric

Treasurer: Ramesh Deshpande, Westinghouse