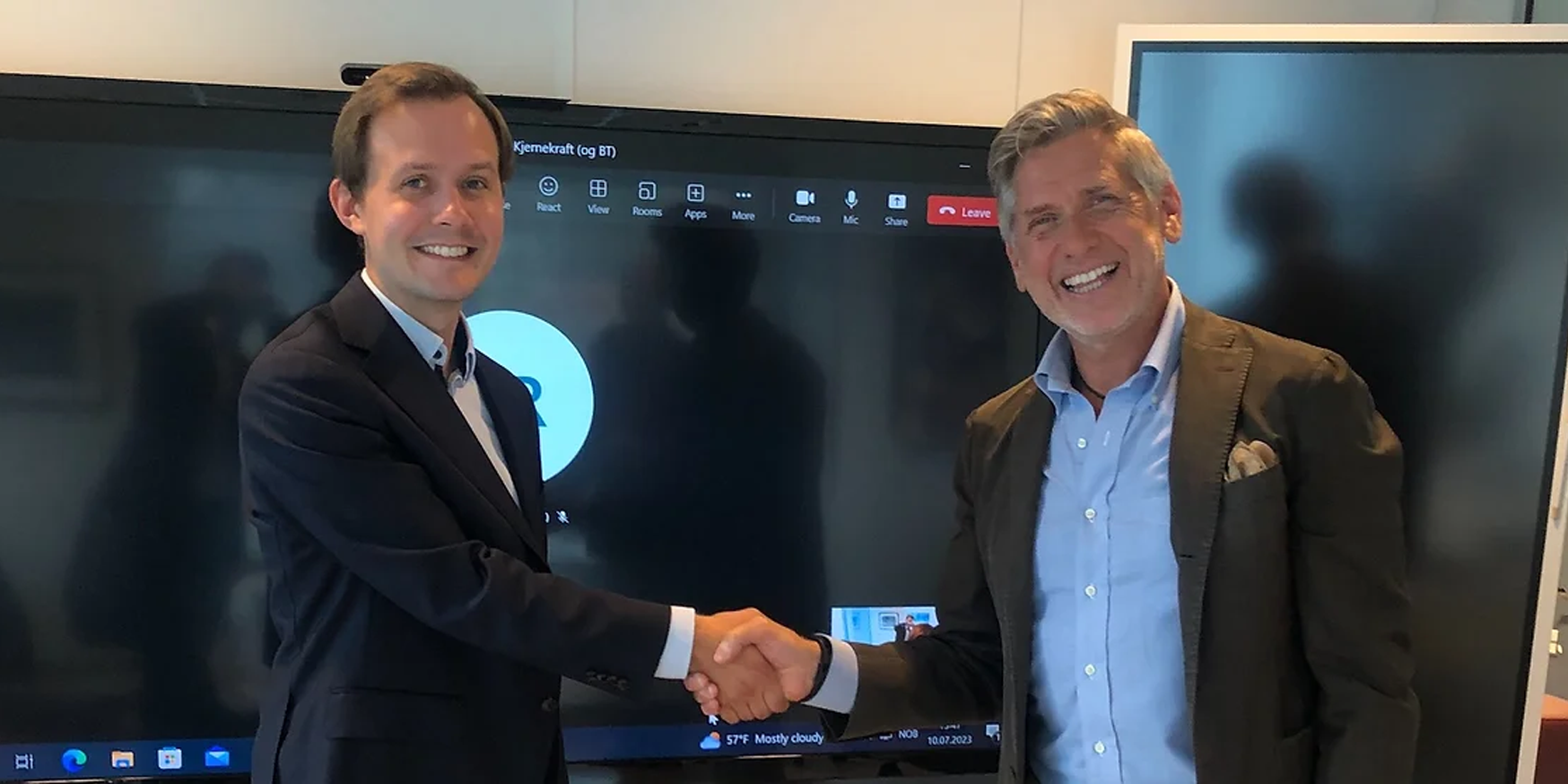 Denmark's Seaborg Technologies and Norsk Kjernekraft (aka Norwegian Nuclear Power) have signed a letter of intent to investigate the possibility of deploying Seaborg's 100-MWe compact molten salt reactor (CMSR) in Norway.
Seaborg's CMSR plants are designed to be installed on barges, with the ability to deliver from 200 MWe of power (a two-unit barge) to 800 MWe (an eight-unit barge).
According to a July 17 press release from Seaborg, while Norsk Kjernekraft's initial plan is to deploy small modular reactors "based on conventional technology in order to relieve the increasingly demanding energy situation as quickly as possible," the Norwegian firm "is also looking even further ahead, where Seaborg's advanced technology will play a very important role in the emission-free energy mix of the future, particularly with respect to industries that are difficult to decarbonize through electrification."
From the C-suite: "In order to address the wide variety of challenges that Norwegian industry is confronted with in the transition to a low-carbon society, we also need a broad portfolio of energy technologies," said Jonny Hesthammer, chief executive officer and chairman of the board of Norsk Kjernekraft. "The technology of our Danish partners will play a significant role here, and there are numerous indications that Seaborg's technology will come sooner than many had imagined. Therefore, we are already considering how this technology can best be introduced in Norway. The agreement between the two innovative companies is historic and shows how Nordic cooperation is constantly evolving."
Seaborg CEO Navid Samandari noted that Norsk Kjernekraft "is taking a leading role in the promotion and build-out of nuclear energy in Norway" and that his firm sees "new nuclear as a great addition to the Norwegian energy mix, supplementing hydro and other renewable sources in transforming the future of energy in Norway, setting a great Scandinavian example for newcomer countries to nuclear."
In case you missed it: In April, Seaborg teamed with two South Korean firms—shipbuilder Samsung Heavy Industries and nuclear plant owner and operator Korea Hydro & Nuclear Power—to form a consortium for the development of CMSR power barges. The consortium's first project is expected to be a 200-MWe plant.
And last month, Norsk Kjernekraft signed a memorandum of understanding with consulting company TVO Nuclear Services—a subsidiary of Teollisuuden Voima Oyj, owner and operator of Finland's three-unit Olkiluoto nuclear plant—to help introduce SMRs to Norway. A June 27 announcement from TVO said the MOU provides the Norwegian firm with "access to the know-how and experience of one of the world's best-known nuclear power companies."