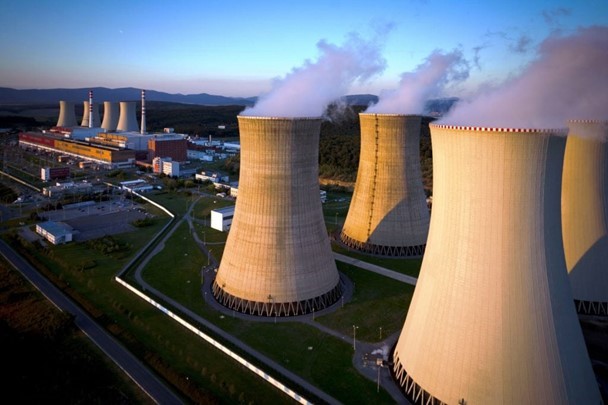 The Unit 3 reactor at Slovakia's Mochovce nuclear power facility has completed the commissioning process, becoming a full-fledged member of the country's nuclear fleet, plant owner Slovenské Elektrárne has announced.
The reactor finished a 144-hour demonstration run at full power on October 14. According to the utility, the six-day operation demonstrated compliance with the design parameters of the new unit and proved that it is capable of safe operation.
Slovenské Elektrárne began the 440-MWe reactor's first fuel load in September of last year—after receiving the previous month a final authorization for commissioning from the Slovak Nuclear Regulatory Authority—and completed the job three days later. Initial criticality was achieved last October, and the unit was connected to the grid this January. Mochovce-3 should cover nearly 13 percent of the total electricity consumption in Slovakia and prevent the release of some 5 million tons of carbon dioxide emissions annually, Slovenské Elektrárne said.
With the unit now on line, the Mochovce plant can boast three VVER-440/V213 reactors in operation, with Unit 4 still to come in 2025. Mochovce-1 and -2, also VVER-440/V213 reactors, have been in operation since 1998 and 2000, respectively. Slovakia's other nuclear plant, Bohunice, operates a pair of VVER-440/V213s as well.
Official words: "The third unit is an important pillar of our efforts to ensure a stable and secure electricity supply to Slovakia," said Branislav Strýček, chairman of the board of directors and chief executive officer of Slovenské Elektrárne. "I thank all our employees and partners for their tireless work and dedication that made this success possible. We believe that Unit 3 will contribute to Slovakia's energy mix in the long term and help us meet our commitments in the field of climate change. Our goal is to continue investing in future technologies to ensure a sustainable future for people in Slovakia and Europe."