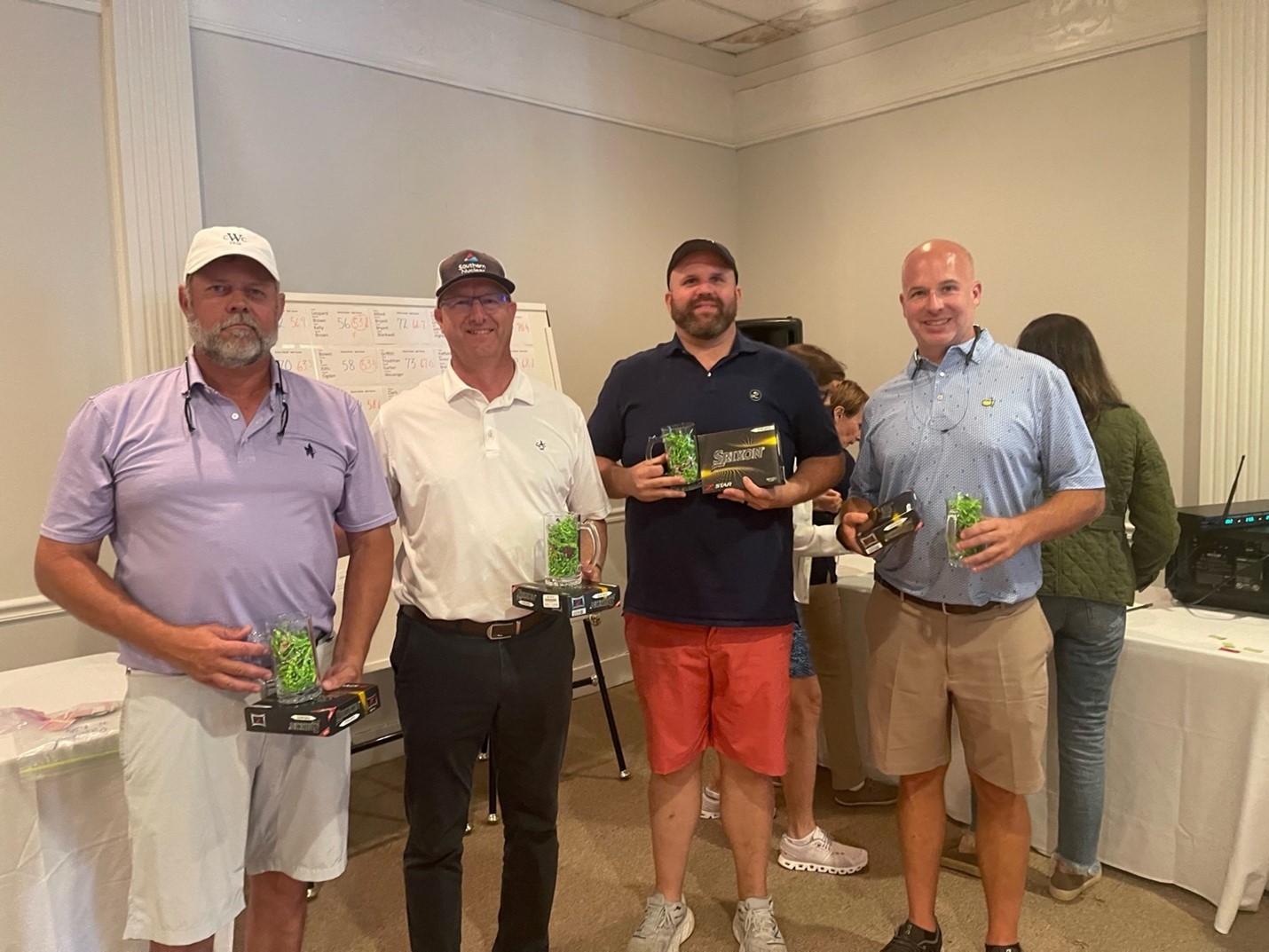 Thirty teams of players participated in the 21st annual Citizens for Nuclear Technology Awareness (CNTA) Charity Golf Tournament at the Houndslake Country Club in Aiken, S.C. The tournament, held on on May 12, raised net proceeds of about $23,000, which the nonprofit organization will use to educate the public about issues related to nuclear energy. In addition, more than $700 in donations were raised for the group's community gift card program.
Captain's choice: The yearly golfing event has a captain's choice format with four-person teams. Coworkers, business associates, and friends mingle while participating in par-3 contests, longest-drive contests, and other competitions, as well as raffles, for various prizes.
Winners: CNTA announced four teams of tournament winners:
Joel Leopard, Byron Brown, John Kelly, and Steve Brown of team Southern Nuclear Plant Vogtle won in the first low net category.
Tom Bowes, Frank S., Dexter Aquinde, and Phillip Coretti of team Atkins won in the second low net category.
Paul Young, Brandon Reagan, Roy Fields, and Andrew Large of team Sultans of Swing won in the third low net category.
Jerry Faulk, Daniel Faulk, Tommy Faulk, and Pat Cunning of team Wesworks won in the low gross category.
2024 tournament: CNTA has already announced the date for its 22nd annual Charity Golf Tournament—May 10, 2024, again at the Houndslake Country Club. Further details and sponsorship and registration information will be announced closer to the event date.