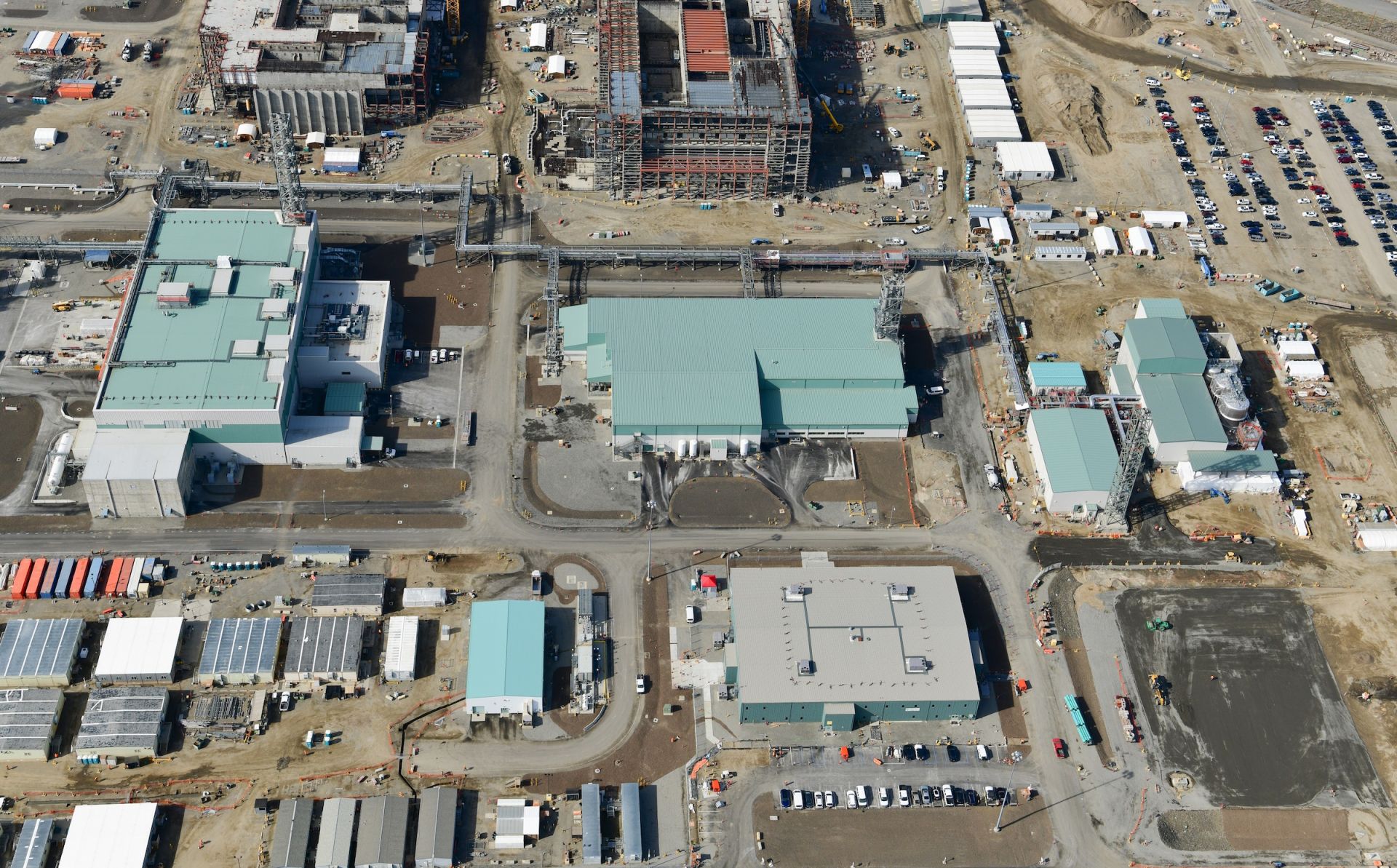 The Department of Energy's Office of Environmental Management awarded a 10-year contract worth up to $45 billion to Hanford Tank Waste Operations and Closure (H2C) of Lynchburg, Va., to oversee the management of liquid radioactive tank waste at the DOE's Hanford Site in southeastern Washington state.
H2C is a newly formed limited liability company made up of BWXT Technical Services Group, Amentum Environment and Energy, and Fluor Federal Services.
New scope: The new Hanford integrated tank disposition contract replaces the tank operations contract currently held by Washington River Protection Solutions. WRPS, which has held the Hanford tank operations contract since 2008, is owned by Amentum and Atkins, with Orano as an integrated subcontractor. A 90-day transition period is included in the new contract.
The indefinite delivery/indefinite quantity contract also integrates new scope to operate the Waste Treatment and Immobilization Plant (WTP) following hot commissioning activities, expected to begin in 2024.
According to DOE-EM, with continued stable funding for the Hanford Site, no site workforce impacts are expected. Competitive and comparable benefits are also expected to continue under the new contract.
Additional work: Work to be performed under the Hanford integrated tank disposition will include but not be limited to the following:
Operation of Hanford's tank farm facilities, including single-shell tank waste retrieval and closure.
Design, construction, and operation of waste receiving facilities and treatment capabilities.
Operation of the WTP.
Core functions such as project management; environment, safety, health, and quality; security and emergency services; and business performance requirements.
The contract also includes requirements for meaningful work to be performed by small businesses and will promote robust community commitment and engagement, including support to site reindustrialization by the local community, DOE-EM said.