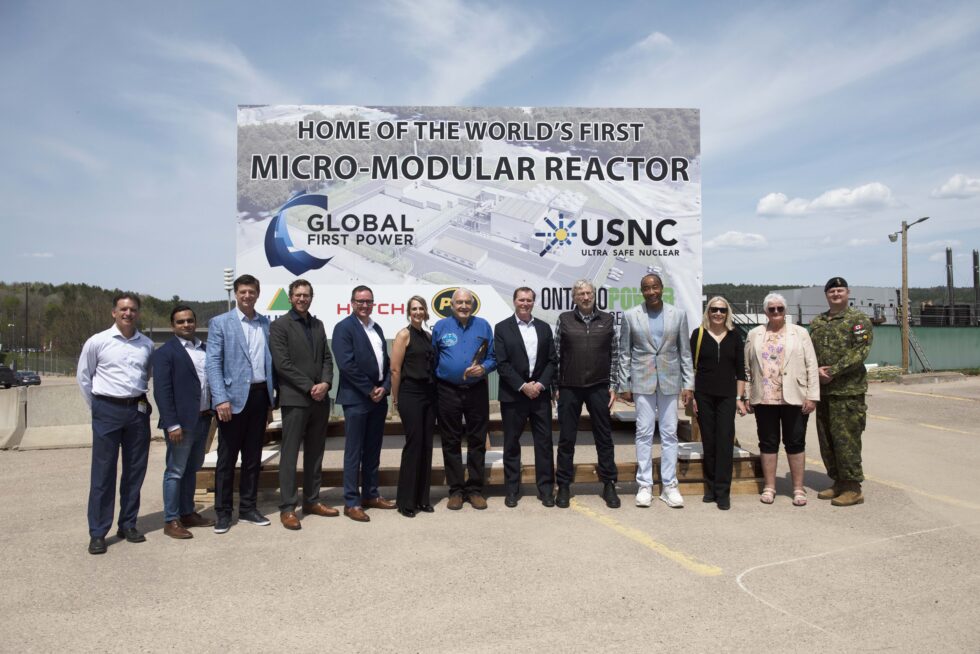 The plan: GFP is proposing to construct and operate a 15-MWt (about 5-MWe) microreactor at Chalk River that would serve as a model for future reactor deployments to support remote and industrial applications. The chosen demonstration reactor technology, developed by Ultra Safe Nuclear (USNC), is a gas-cooled, TRISO-fueled microreactor trademarked as a "Micro-Modular" Reactor (MMR).
The staff parking lot chosen to host the new facility will ensure access to campus utilities and technical and operational support services. Once the reactor is operational, CNL "may be able to leverage the energy that is produced by the reactor in order to better operate the campus and conduct related research activities," according to the announcement.
The plan is subject to a CNL review and evaluation process as well as independent Canadian Nuclear Safety Commission regulatory processes and requirements. GFP has submitted a licensing application to the CNSC, and an environmental assessment for the project is underway.
Background: Three companies—GFP, USNC, and Ontario Power Generation (OPG)—formed the joint venture Global First Power Limited Partnership in June 2020 to construct, own, and operate a USNC MMR at the Chalk River Laboratories site. The venture was established with equal ownership by OPG and USNC-Power, the Canadian subsidiary of USNC. Ottawa-based GFP will act on behalf of the partnership to oversee the project and provide project development, licensing, construction, and operation.
What they said: Amy Gottschling, AECL vice president of science, technology, and commercial oversight; Joe McBrearty, CNL president and chief executive officer; and Jos Diening, GFP president and CEO, were joined by local elected officials, senior industry representatives, and other guests to unveil a sign in the car park on May 11.
"This site, in full view of the Chalk River main campus, demonstrates the unique suitability of the MMR to become fully integrated into remote and industrial facilities and their operations," said Diening. "These are precisely the qualities that make advanced nuclear microreactors essential in decarbonizing beyond the electric grid. I am proud to lead this vision and welcome the support of so many along this important path forward."
"Today's announcement represents our shared commitment to advancing clean energy technologies, which are critical in the fight against climate change," said Gottschling. "The Chalk River Laboratories have been at the forefront of nuclear innovation for more than 70 years, and we continue to push the envelope, leveraging science to solve problems and benefit Canada and the world."
"This is an incredibly exciting day, not just for AECL, CNL, and GFP but for everyone across Canada who believes in the promise of nuclear energy," commented McBrearty. "Once constructed, this proposed reactor can demonstrate the economics, safety, and performance of a new and exciting SMR technology, giving the public confidence in this next-generation nuclear solution."
Up next—McMaster: Last May, McMaster University signed a memorandum of understanding with USNC and GFP for a partnership to study the feasibility of siting a USNC microreactor at the university or an affiliated site. In November 2022, the partners initiated that feasibility study for what could be the second Canadian USNC MMR.