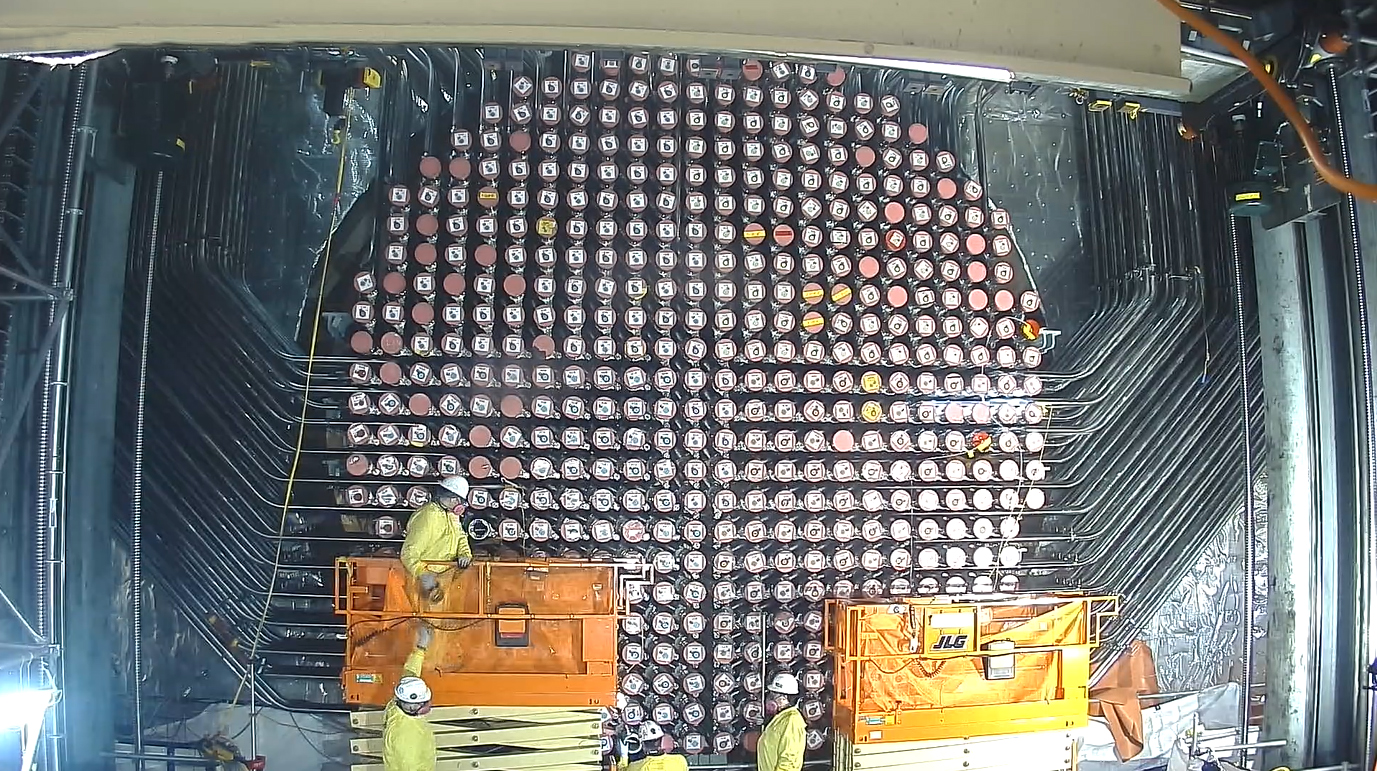 Bruce Power has awarded a 10-year, C$1.3 billion (about $970 million) fuel channel and feeder replacement (FCFR) contract to Shoreline Power Group for the remaining major component replacement (MCR) projects scheduled for Bruce Units 4, 5, 7, and 8.
News of the contract was released May 11, just days after the Ontario-based plant operator announced "substantial completion" of the Unit 6 MCR project "on time and on budget." Shoreline Power—a joint venture between Aecon, SNC-Lavalin, and United Engineers and Constructors—performed the FCFR for Unit 6 and was previously awarded the FCFR contract for the Unit 3 MCR project, which commenced this March.
Official words: "We're pleased to be able to partner with Shoreline Power Group for the entirety of our major component replacement project over the next decade to perform the major component replacement portion of our life extension program," said Mike Rencheck, president and chief executive officer of Bruce Power. "Part of Shoreline's commitment is to deliver the next two MCRs more efficiently and cost effectively than the previous one, leveraging our lessons learned and best practices. Our life extension program, when completed, will provide clean energy for the people of Ontario and lifesaving medical isotopes to the world."
Speaking on behalf of Shoreline Power, Aecon president and CEO Jean-Louis Servranckx stated, "The success of the Unit 6 refurbishment is a testament to the incredible work of our dedicated teams and trades. We look forward to working with our partners to execute the remainder of this critical project with an unwavering commitment to safety, quality, schedule, and cost performance. This work supports a net-zero future, creates economic benefits, and helps ensure the supply of clean and reliable electricity to meet Ontario's growing energy demands."
Background: Bruce Power reached an agreement with Ontario's Independent Electricity System Operator in December 2015 to advance a long-term investment program aimed at refurbishing the company's nuclear fleet and securing the Bruce plant's operation until 2064.
The plant's life-extension program started in January 2016 and involves the gradual replacement of older systems in Bruce's eight CANDU units during regularly scheduled maintenance outages. As part of this effort, Bruce Power began the MCR project in January 2020 with a focus on replacing key reactor components in Units 3–8, including steam generators, pressure tubes, calandria tubes, and feeder tubes.
In July 2021, the utility announced a C$3 billion (about US $2.23 billion) "Made in Ontario" plan to invest in Ontario jobs and economic prosperity through its life-extension program, medical isotope development, and asset optimization strategy.