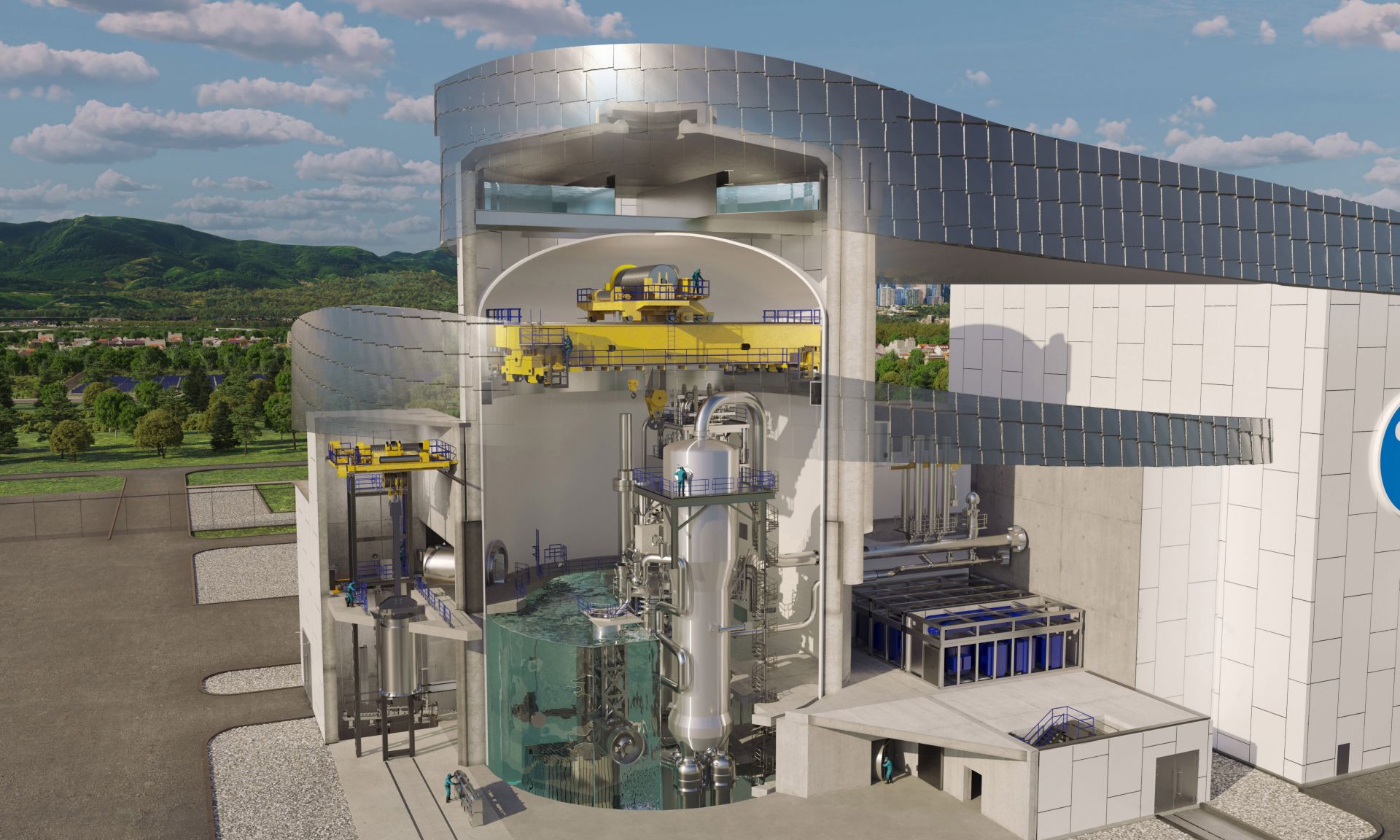 Just days after immediately achieving key-player status in the small modular reactor market with the unveiling of its AP300 SMR, Westinghouse Electric Company on May 9 announced the filing of the new unit's preapplication regulatory engagement plan with the Nuclear Regulatory Commission.
The plan outlines the preapplication activities Westinghouse intends to carry out with NRC staff to support the AP300's licensing. According to the announcement, the plan documents the basic design philosophy of the technology, an overview of the proposed licensing approach, and a timeline for the planned preapplication interactions between the NRC and Westinghouse, with the goal of soliciting agency feedback on noteworthy topics.
The AP300 SMR will be a 300-MWe, 900-MWth single-loop pressurized water reactor based on the company's larger Generation III+ AP1000 unit, which has achieved regulatory approval in the United States, Great Britain, and China, as well as compliance with European Utility Requirements standards for nuclear power plants. Currently, there are four operating reactors using AP1000 technology in China, with six more under construction. Two AP1000s have also been built at the Vogtle nuclear plant in Georgia (Units 3 and 4). Unit 3 is expected to enter commercial service later this month or next, with Unit 4 slated for the fourth quarter of 2023 or first quarter of 2024.
The AP300's lineage "brings licensing advantages and substantially reduces delivery risk for customers in the utility, oil and gas, and industrial space," Westinghouse stated in its announcement, adding that design certification is anticipated by 2027, followed by site-specific licensing and construction on the first unit toward the end of the decade.
What they're saying: "Basing the AP300 SMR on an nth-of-a-kind operating reactor is a key differentiator for our SMR technology, and the work we are undertaking with the NRC should minimize regulatory complexity and create a timely and efficient path for the licensing of the AP300 SMR design," noted David Durham, energy systems president for Westinghouse.