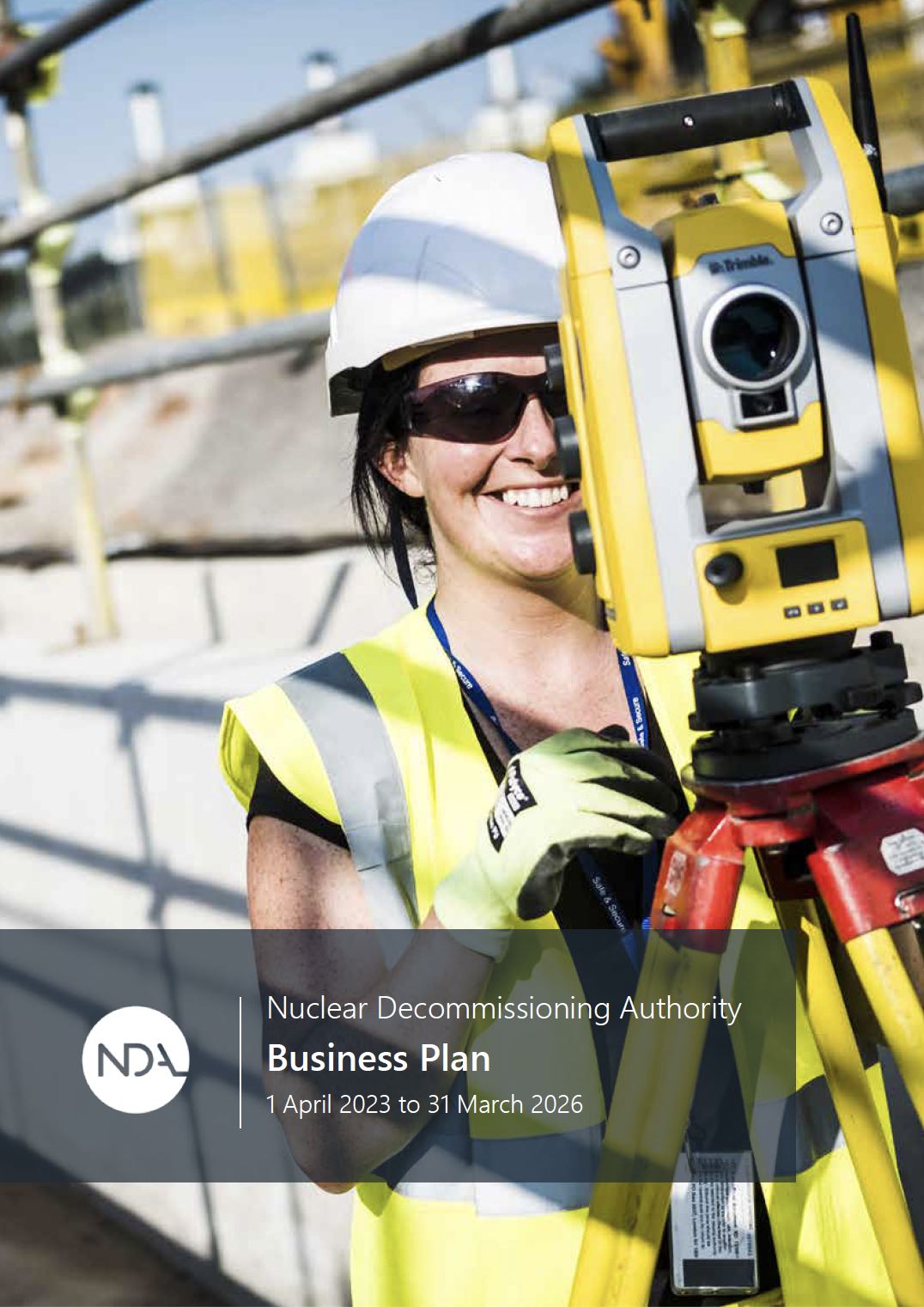 The Nuclear Decommissioning Authority, the governmental organization responsible for the cleanup and decommissioning of the United Kingdom's 17 nuclear sites, has released its business plan for the fiscal years running from April 1, 2023, through March 31, 2026. The plan provides a summary of the activities and progress the NDA expects to make at its nuclear sites over the next three years.
In introducing the report, NDA group chief executive officer David Peattie wrote, "This business plan sets out a challenging program of work, reducing hazards while contributing to a globally significant sustainability agenda, developing our people, and supporting our communities."
The full report Nuclear Decommissioning Authority Business Plan: 1 April 2023 to 31 March 2026 can be found here.
Highlights: Peattie noted that the NDA's mission is growing, as it prepares for EDF Energy to transfer seven advanced gas-cooled reactor stations to NDA subsidiary Magnox Ltd. for decommissioning. Magnox Ltd. is responsible for the cleanup of 12 nuclear reactor sites across the U.K.; on April 1, the company acquired the license of the Dounreay reactor site in Scotland for decommissioning.
The NDA is also considering taking over the U.K. Ministry of Defense's Vulcan submarine reactor testing site for decommissioning, Peattie said. The Vulcan site sits next to Dounreay in Caithness, Scotland.
The budget: The business plan sets out the NDA's total planned expenditures for 2023–2024 (funding later periods has yet to be established). For 2023–2024, the NDA has a budget of £4.13 billion (about $5.16 billion), of which £2.96 billion (about $3.7 billion) will be funded by the U.K. government with the remaining £1.17 billion (about $1.46 billion) coming from internally generated revenue.
According to the NDA, high inflation has put significant cost pressure on many expenditure areas. At the same, however, inflation is also expected to increase revenue the authority receives from existing assets and operations.