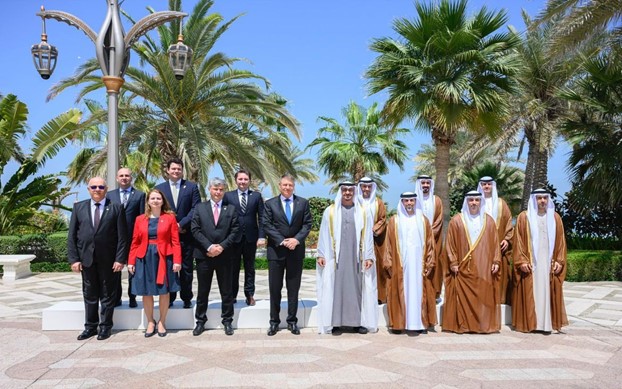 Nuclearelectrica has signed a memorandum of understanding with Emirates Nuclear Energy Corporation (ENEC) to provide both parties with an enabling framework for potential collaboration on the development and expansion of nuclear energy programs in Romania and the United Arab Emirates, as well as in Central and Eastern Europe.
Nuclearelectrica operates Romania's sole nuclear power facility, the two-unit Cernavoda plant, while ENEC owns the UAE's Barakah plant, home to three operating units and one nearing completion.
According to recent company press releases, nuclear is recognized by both nations as an essential clean energy resource for accelerating decarbonization of the power sector and other heavy industries, as well as for other applications, including hydrogen production and water desalination.
Under the MOU, Nuclearelectrica and ENEC will assess potential partnerships in operations and maintenance support of nuclear power plants, capacity building, human capital development, and research and development synergies, the companies said. In addition, the parties will share experience in the development of financing and commercial frameworks of nuclear programs and will exchange knowledge on project management capabilities.
Signers' language: "Over the past years, the nuclear industry has proven that development, technological advancement, and timely implementation are a direct consequence of international cooperation, involvement at the level of governmental and nongovernmental organizations, operators and partner entities," said Cosmin Ghita, chief executive officer of Nuclearelectrica. "The nuclear industry is a strategic resource in countries with tradition and expertise or in countries that consider the development of nuclear capabilities as a solution to various environmental or energy system challenges. Experienced operators face the same challenges and see the same opportunities, and we welcome this MOU with ENEC, as we are sure that the exchange of experience in key areas, together with the identification of measures and new frameworks for cooperation and development, will have a direct beneficial impact on both companies."
ENEC managing director and CEO Mohamed Ibrahim Al Hammadi said that the agreement with Nuclearelectrica "reaffirms our commitment to advancing net-zero nuclear globally" and that "as more and more nations recognize the crucial role nuclear energy plays as a proven solution to boosting domestic energy security and, in parallel, decarbonizing the power sector, as well as heavy industry through the generation of heat, steam, and clean hydrogen, international partnerships will become even more critical to accelerating the development of nuclear programs. . . . We look forward to working with Nuclearelectrica to explore opportunities to grow the global nuclear fleet and ensure reliable and sustainable operations, in addition to sharing knowledge on advanced technologies such as small modular reactors and other advanced technologies."