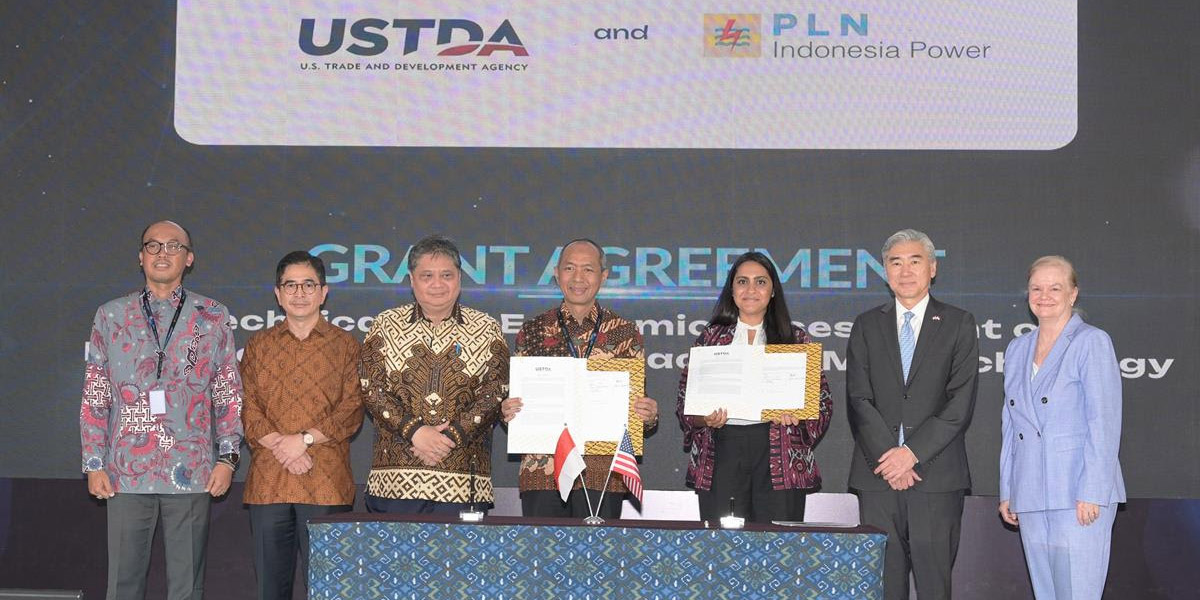 The United States and Indonesia have announced a strategic partnership to help the latter nation develop its nuclear energy program, supporting its interest in deploying small modular reactors to meet energy security and climate goals.
A memorandum of agreement—along with affiliated grants and contracts—was signed during the Indo-Pacific Chamber of Commerce and Industry Business Forum, held last week in Bali. According to a news release from the U.S. Embassy & Consulates in Indonesia, the agreement is considered a deliverable under the Partnership for Global Infrastructure and Investment, a program established at the G7 summit in Germany last year to fund infrastructure projects in developing nations.
The agreement advances the goals of the recently launched Just Energy Transition Partnership and is aimed at strengthening Indonesia's ASEAN-region leadership in the deployment of advanced nuclear reactors, the release stated.
In addition, under the agreement, the U.S. Trade and Development Agency (USTDA) has granted PLN Indonesia Power an award to provide assistance in evaluating the technical and economic viability of the country's first SMR plant, to be located in West Kalimantan (Indonesia's portion of the island of Borneo). The evaluation will include a site selection plan, power plant and interconnection system design, preliminary environmental and social impact assessments, risk assessment, cost estimate, and regulatory review. Indonesia Power has selected Portland, Ore.–based SMR developer NuScale Power to carry out the assistance in partnership with a subsidiary of Texas-based Fluor Corporation and Japan's JGC Corporation.
The partnership will include $1 million in new funding for capacity building in Indonesia as well. This funding, according to the embassy, builds on an existing partnership under the U.S. State Department's Foundational Infrastructure for the Responsible Use of SMR Technology (FIRST) Program—launched in April 2021—and includes support in such areas as workforce development, stakeholder engagement, regulations, and licensing.
What they're saying: "After 78 years of waiting, now is the time to achieve self-sufficiency in emission-free green energy," enthused Edwin Nugraha Putra, Indonesia Power's president director. "Through cooperation on technical assistance for the development of a small modular reactor, Indonesia Power, the National Research and Innovation Agency of Indonesia, and NuScale, with support from USTDA, the Coordinating Ministry for Economic Affairs of the Republic of Indonesia, and PT PLN (Persero), have opened the gates to a new era of nuclear energy for electricity to light up Indonesia."
John Hopkins, NuScale's president and chief executive officer, noted that "in addition to providing our innovative small modular reactor technology to countries like Indonesia that are seeking reliable, zero-carbon baseload power, NuScale continues to support the U.S. government in strengthening relationships abroad through clean energy."